Future Economy – Economic trends in 2023, challenges and opportunities
---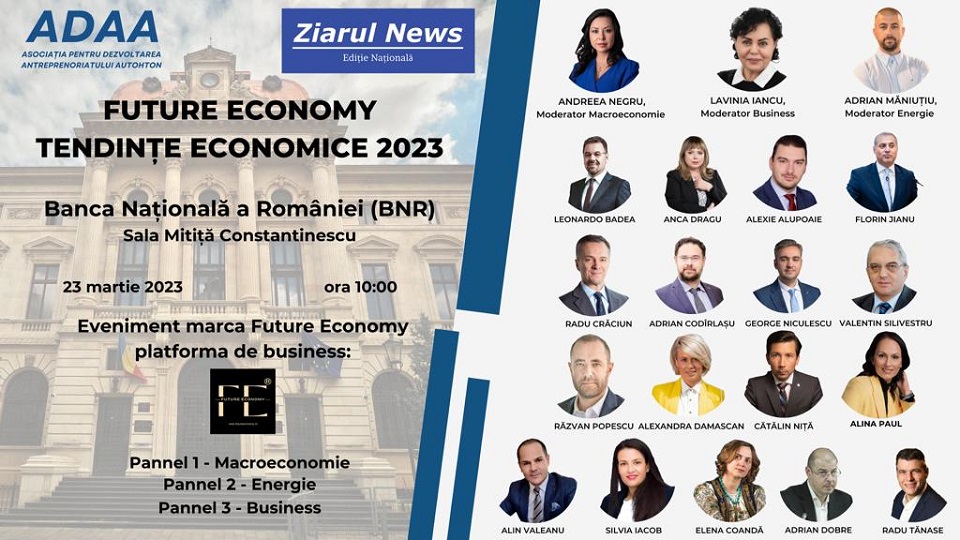 This year, according to economic analysis and forecasts, will bring with it a number of significant trends in the world of business and finance. Although some of these trends are continuations of those from previous years, others are influenced by major changes in the global economic and geopolitical environment.
First, the global economy is expected to continue growing this year, largely due to the economic recovery from the COVID-19 pandemic, but also fiscal and monetary stimulus applied by governments and central banks around the world. However, there are also risks, such as inflation and supply problems, that could affect this economic growth. Digitization will continue to change the world of business and finance in 2023.

Last but not least, sustainability will be an important theme in 2023. Companies and consumers will focus more on their impact on the environment and society, and governments will continue to promote policies for a greener economy. In addition, investments in renewable energy and green technologies are expected to increase significantly in the coming years.

All these topics and more will be debated during the Future Economy – Economic Trends 2023 Conference, organized by Ziarul News in partnership with the Association for the Development of Indigenous Entrepreneurship ADAA, on March 23, at BNR.
Florina Manea, director of Ziarul News, said: "The event aims to discuss the main guidelines for economic development in 2023, addressed by specialists in the fields of macroeconomics, energy and entrepreneurship. We want this event to become a tradition and a benchmark for the Romanian business environment."

Andreea Negru, founder of ADAA, said: "The year 2023 brings with it a series of significant trends in the world of business and finance, from challenges in the global economy to digitalization and sustainability. Companies, investors and governments that understand and respond to these trends will be the ones that will prosper in the coming years. Thus, ADAA joined the Future Economy Conference – Economic Trends 2023, as a partner, to put topics of national interest on the public agenda and identify solutions from specialists in the sectors generating added value in the economy".

The special guest of the Future Economy – Economic Trends 2023 Conference will be ION – the first government advisor in the world based on Artificial Intelligence, the advisor to the Prime Minister, Nicolae Ciucă.
The partners of the event are: the National Council of Small and Medium-sized Private Enterprises in Romania, the National Patronage of Businesswomen in Romania, the Academy of Economic Studies, the Faculty of Theoretical and Applied Economics, EximBank, Transelectrica SA, Alexander Holding, the National Institute for Development Research – COMOTI, SNGN Romgaz SA, Serinius Energy, Transgaz, Employers' Federation for Oil and Gas FPPG, Romanian Counter-guarantee Fund, DO Security, Groupama, Association of Legal Advisors from the Banking Financial System ACJSFB, Think Tank 360, Association of Students in Economics, Business and Communication , Sustainable Romania, Compliance Advisory Team
---
Trending Now