Energy Policy Group is part of EU project HyLICAL to improve technologies for hydrogen liquefaction
Posted On February 8, 2023
---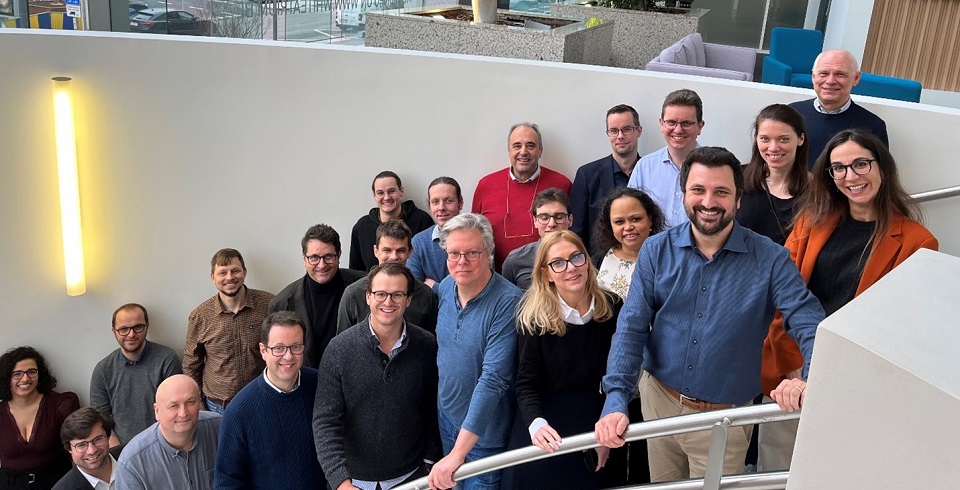 EU-project HyLICAL has been granted close to 5 million Euro from Hydrogen Europe Research to significantly improve technologies for hydrogen liquefaction. This is the first liquid hydrogen demonstration project funded by the EU system. Energy Policy Group is part of the HyLICAL project, together with 13 research institutions and companies from Northern, Central and Southern Europe, being the sole institution from Central and Eastern Europe.
The project kicked off on 27th January in Brussels and will be developed between 2023 – 2027. Within the consortium, EPG will be responsible for developing policy roadmaps for liquid hydrogen and evaluating future solutions for this technology aligned with EU's climate ambitions.
Radu Dudău, President of EPG, and Alina Chiriță, EPG's Head of Energy Systems Programme, represented the Romanian association at HyLICAL's first meeting, where all partners discussed objectives and goals.
Potential impact of the technology development:
Up to 50% reduction in energy consumption during liquefaction compared to conventional technology
Significant reduction in CAPEX and OPEX for liquefaction
Possibility of liquefying hydrogen in far smaller volumes than with current technology
Reduced boiling of hydrogen during storage
Eliminate the use of compressors which reduce moving parts (reduced maintenance) and reduced noise
Reduced use of critical raw materials
Safer storage and transport of liquid hydrogen
More volume-efficient storage of liquid hydrogen
The HyLICAL project impacts society in several ways. The possibility to implement small-scale hydrogen liquefaction from renewable energy sources opens for a more distributed hydrogen economy, than today's technology that is suitable only for large volumes. As such, it can contribute to sustainability and growth in smaller communities by integrating e.g., locally generated wind, solar, or hydroelectric power into the production chain (cf. also section below). Furthermore, the improved efficiency promised by the HyLICAL technology can be critical to lower the LH2 production cost sufficiently to make LH2 the preferred choice of energy carrier in many areas of society, including the transport sector (marine and onshore), thus helping to achieve a less polluted environment with obvious health benefits. The major industrial challenge as of today is the high liquefication cost and the CAPEX needed to make conventional liquefaction plants profitable due to the economy of scale. If the technology developed through HyLICAL succeeds in cutting the liquefication cost in half, even small-to-medium sized liquefaction plants may become profitable thus allowing local hydrogen producers and end users to benefit from this technology.
---
Trending Now