TeraPlast expands its logistics chain with a new warehouse in Galati
Posted On February 6, 2023
---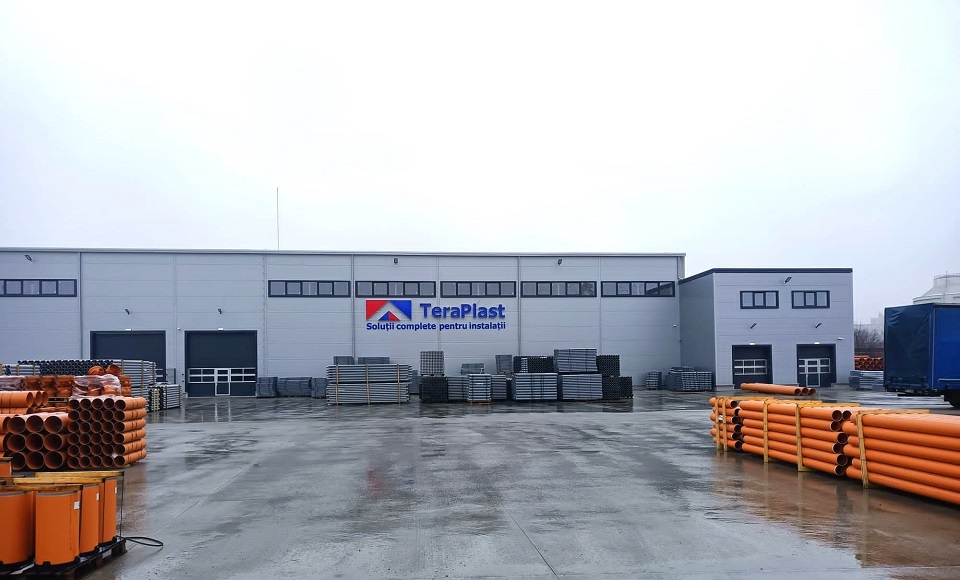 TeraPlast announces the opening of a new warehouse in the southeast of Romania. The unit in Galati represents a logistics center for fast and efficient supply and delivery for the counties of Galati, Braila, Tulcea, Vrancea, Ialomita and Constanta. The warehouse has been operational since the beginning of this year.
TeraPlast's activity in the new location benefits from 5,000 square meters of concrete platform, a newly built hall of approximately 1,500 square meters and the latest goods handling equipment.
"Proximity plays a major part in the logistics chain. Through the new location in Galati, we will be closer to the customers of the Installations business line in the southeast of the country, faster in deliveries and more accessible. TeraPlast partners find in our warehouse products for installation systems for water, natural gas, and sewage, but also for indoor installations, including NeoTer by TeraPlast floor heating system, or electrical installations systems. Our group is continuously developing, and the strengthening of the distribution force contributes to the consolidation of the competitive advantages of the Installations line" stated Ovidiu Gurau, commercial director of TeraPlast.
TeraPlast currently has 7 own distribution centers on the territory of Romania. The warehouse in Hungary is also operational.
---
Trending Now