Radu Dudau, EPG: "We hope that this new Offshore Law will lead to a positive outcome"
---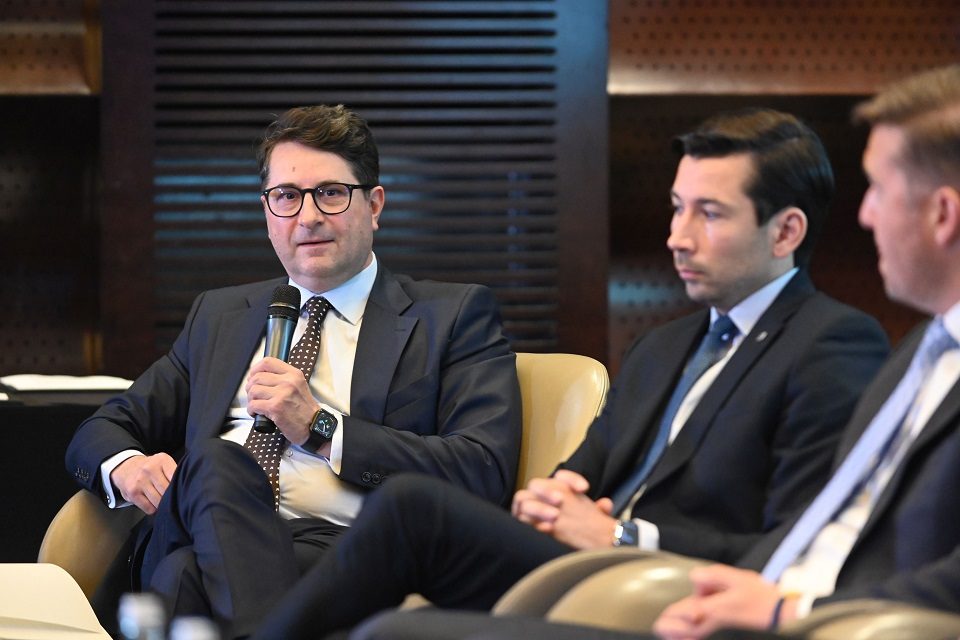 "We live in quite unusual times. A crisis in energy prices, with record prices for natural gas, record prices for electricity, record prices for carbon emissions certificates. Things have been much exacerbated by this Russian invasion of Ukraine, which has created, in addition to a price crisis, an energy supply crisis, which means a big problem of energy security.
As the European Union and as Member States, especially here on the eastern border of the European Union, we have a very short-term security situation to deal with. Very short term means to supply gas until the spring of 2023. We will have a structural difficulty in securing storage until the fall. What do we do in the most pessimistic scenario in which, either as a result of a European Union embargo or an abrupt evolution of this situation with the payment of energy in rubles, we reach a complete or almost complete interruption of gas supplies?," Radu Dudau, Director Energy Policy Group said during Energy CEO Forum organized by The Diplomat-Bucharest.
"On the other hand, in the medium and long term, the blueprint is already established. I believe that the principles of the European Green Deal define our medium and long-term trajectory. First of all, investments in clean energy sources, in the development of energy infrastructure, in digitalization, in the strengthening of the electricity transmission and distribution network. We have this strategic project for the Black Sea gas, where we see the Romanian Parliament finally moving at a record speed. We hope that this will lead to a positive outcome, although the geopolitical temperature in the Black Sea is very high. We have some extremely significant lines of investment: PNRR, the Fund for Modernization and maybe, partially, in the energy sector from the Fair Transition Fund.
Transelectrica projects should have had a much greater share in the allocations from PNRR and the Fund for Modernization. It is clear that the energy transition depends on the development of the national power system."
Full recording of the event: https://www.youtube.com/watch?v=gHayjQz_crw
---
Trending Now