Gabriel Andronache, Transelectrica: "We are working on production capacities of 18,000 MW"
---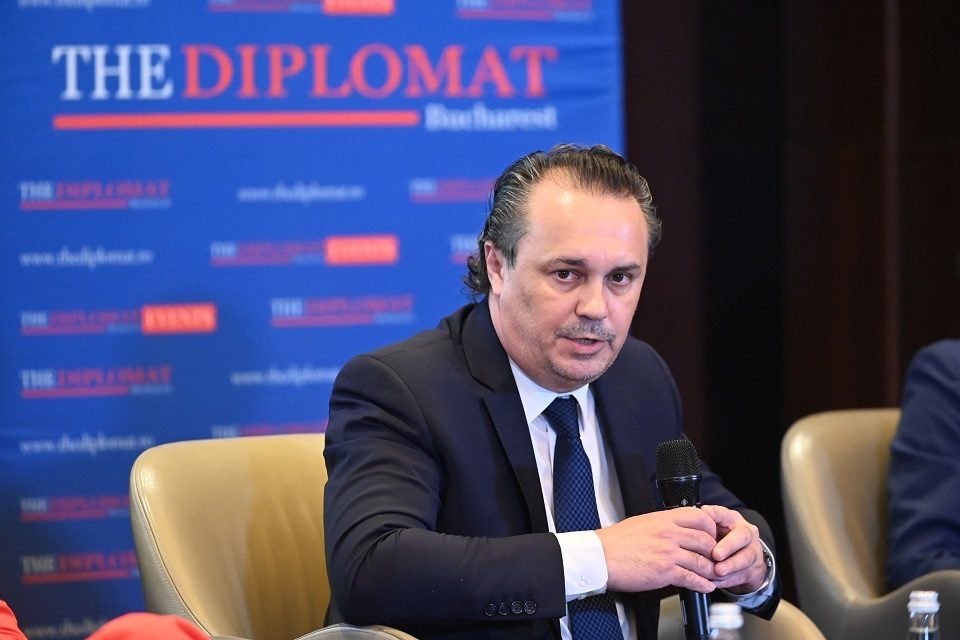 "There is a lot to do in this country, and the dynamics in the energy area are very high. If 15-20 years ago we had production capacities that were large enough, but also polluting, in the meantime things have changed and we have started to adapt to the international market and respond to all challenges.
If in 2015 we had a capacity to interconnect with neighbouring countries somewhere at 1,500 MW, at this time we have 3,000 MW. We will also double this capacity to 6,000 MW for the next ten years. All this to meet the new challenges. At the moment we have green energy from renewable sources: wind – with a capacity of 3,000 MW, photovoltaic – with 1,450 MW, hydro – over 6,500 MW, all installed. All this must ultimately ensure the stability and security of the National Energy System, so that each one, on the producer-transporter-distributor-supplier chain, can carry that electricity to the industrial and household final consumer," Gabriel Andronache, President of Board of Directors, Transelectrica said during Energy CEO Forum organized by The Diplomat-Bucharest.
"Right now, the world is moving towards this Green Deal. We have issued permits for green energy with a capacity of 2,800 MW and over 18,000 MW are currently under construction. All these production capacities must be unloaded. Unfortunately, production capacity is unevenly arranged at the country level.
The network needs to be strengthened so that we can evacuate from the Dobrogea area, for example, where we have over 1,400 MW of nuclear power and most of our green energy capacity.
Everything must be taken, including in the area of ​​Transylvania, where there are many very strong industrial consumers who need that electricity. A transport means our own technological consumption that becomes high and that is found in our turnover. We need to focus on all sources of funding to find an answer and a solution to solve both the security of the energy system and the company to live. Work is currently underway on the 400 line, which is in the south-west. It is about the Iron Gates – Anina – Resita and in the next period, on the Modernization Fund, we will continue to close this ring to Timisoara.
We have eight projects on the Modernization Fund worth a total of 430 million euros, but they are still not enough because if we look at the legislation coming on the offshore area, there will be new production capacity there as well.
As a transmission operator and interconnected system at European level, Transelectrica takes a central place in this process of fundamental transformation of the mechanisms of operation of the energy sector related to decarbonization and digitization policies.
In the context of the energy transition, Transelectrica's priority is to accelerate the investment projects needed to adapt and develop the electricity transmission network."
Full recording of the event: https://www.youtube.com/watch?v=gHayjQz_crw
---
Trending Now