Mircea Barroso, Orange Business Services: "We are optimistic about the market outlook in 2022"
Posted On November 25, 2021
---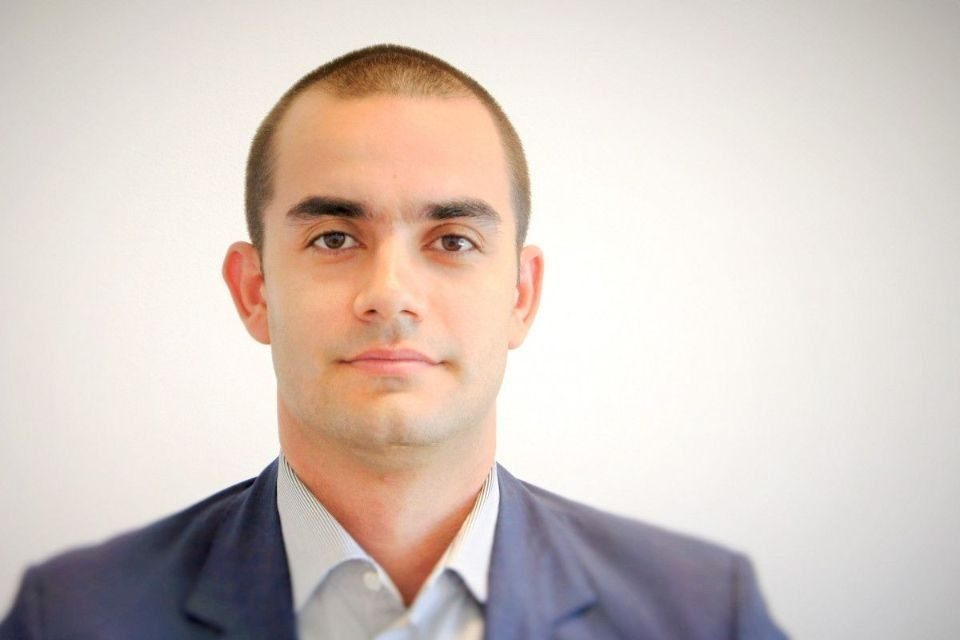 "I am really happy to hear the ANCOM message for a partnership between authorities and private operators in order to develop these new complex technologies, which demand an alignment of several stakeholders. It's also important to raise the awareness about security threats and the cybercriminals which are becoming more and more active these days. We are really working behind scenes to develop these areas.
Looking at the last year from a general perspective, there a few key take-aways for us as a company. Firstly, the pandemic ways of working are already business as usual. This has brought a profound transformation both internally and, in the market, and we feel this every day.
Secondly, we have continued developing and investing in our networks. These networks have shown resilience in a period when the demand for services has increased significantly both on mobile and on fixed services. At the same time, our results at company level are very good. After two years of social and economic crisis, we have a good economic evolution and a steady increase in turnover," Mircea Barroso, Head of B2B Marketing, Orange Business Services said during Digital Transformation Conference in Telecommunications.
"From an Orange Business Services perspective, we are looking at the market from two complementary angles. From the telco perspective, we believe that the expectations from the market have increased during this period, and we will continue to invest in our networks in order to make sure that we deliver the best quality with our core services both on fixed and on mobile.
From a tech provider angle, we are seeing that trends brought by the pandemic in 2020 continued in 2021 meaning an accelerated adoption of technology both in private and public sectors.
We believe there are four key components or drivers for this accelerated technology adoption. The first one would be the remote working model, which is here to stay. We see more and more companies trying to adapt to this model, which has become mainstream. The second one is the cybersecurity threat. Cybercriminals are more active, and this means that governments and private institutions need to review their security postures to improve their resilience and response capabilities for the critical infrastructure.
The third component is the cloud. Businesses have continued their transition to cloud services, to cloud infrastructure. The demand for cloud services has increased by 60 percent between 2018 and 2020 within the European footprint which is significant from our perspective. The fourth component refers to the increased demand for as-a-service type of products. Customers want almost everything as-a-service. It makes sense for them because it gives the flexibility that they need both from an operational, but also from a cost perspective.
These trends are actually setting the direction, the context and the priorities also for 2022. We will continue to focus on the development and the enhancement of our networks in 2022. We will expand our 5G in our fixed infrastructure while on the ICT side we will continue to work with partners and clients to develop the real-life use cases that are needed there.
Orange Business Services is not just a technological partner, but also a consultant in developing these long-term digital strategies both for public and for private segments regardless of their side. Therefore, we will continue to assist businesses and the public sector in securing their operations, transitioning into cloud to have a more resilient position.
For 2022 we are anticipating a significant impact and an opportunity from the National Recovery and Resilience Plan. Even though most funds are directed towards the digitalization efforts in the public sector, not really targeting the development of connectivity in rural infrastructures, we still believe this program will have a significant market on the market.
For Orange, 2021 came with an important milestone, namely the acquisition of the majority stake in the fixed operator Telekom Romania Communications. We are now joining forces. We believe that this acquisition will help us a lot and will be key in consolidating our convergent operator position, but also in offering our customers a much better experience and access to a wider portfolio of ICT solutions.
Our priority in the upcoming period in 2022 will be running the current business in this new setup and ensuring the quality of service for all the customers and at the same time making sure there will be a smooth transition for Telekom Romania Communications customers. We anticipate a busy 2022.
The Orange 5G network is already available in 17 cities across Romania, Craiova being the last one added to this list in July 2021. We have a list of major cities already covered. Bucharest is 100 percent covered. We also have Brasov, Cluj, Timisoara, Constanta, and Iasi, but also smaller localities like Otopeni, Predeal, Poiana Brasov and Mamaia. In terms of accessibility and potential availability, a few million Romanians are already in this footprint and could benefit from the technology just by activating a 5G tariff and using a 5G compatible device. From our perspective this is a very good early start in terms of coverage, and we believe we are in a very good position on the local market from a coverage perspective. We believe that we are leading the way.
From a quality perspective, we are also very happy because between July and September this year we received two important awards for the quality and performance of the network. Our 5G network has been named the fastest 5G network in Romania and we take a lot of pride in this recognition especially when coming from a respectable institution like Ookla.
We need clarity and predictability, we need to understand costs, parameters, and different business models to go through a technical and a financial analysis and to decide on the investment that it's needed to push into the market a national deployment of the 5G technology.
We are optimistic about the market outlook in 2022 considering the transformation that we have seen in the last two years. Companies will be able to find solutions to mitigate the upcoming challenges, we are confident about this. Our concerns for 2022 are the semiconductor crisis and the increase in energy prices."
Full recording of the event here
---
Trending Now