Gavin Bonner, Genesis Property: Wind of change. Sustainability trends for the post-pandemic world
Posted On September 13, 2021
---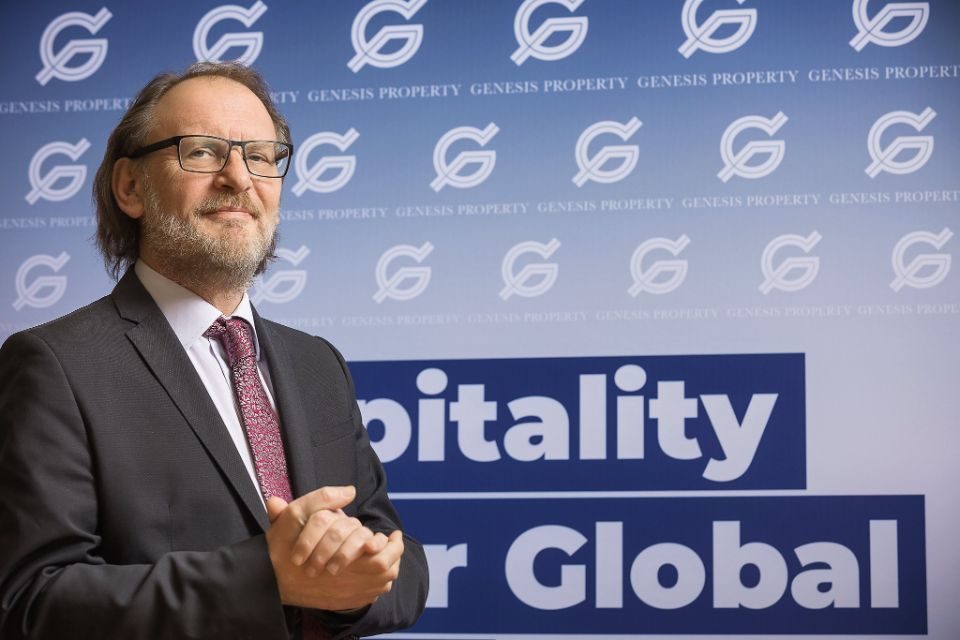 There are three inseparable pillars on which the principle of sustainable development rests: the environment, the social, and the economic. The market and various calculation tools measure economic efficiency, the social balance sheet is drawn up together with employee representatives, and environmental issues often become integrated into the management system. Each of these pillars is considered daily by companies.
In this context, implementing a sustainable development strategy will involve integrating the three elements into a coherent project. This development model is still new to many companies, and awareness of the phenomenon is also low, especially in Europe. Even so, the challenges it poses are becoming increasingly important, so much so that companies need, when they do not want to do so deliberately, to adapt to the changes brought about by sustainable development.
Given the sensitive pandemic year, large companies continue to look into measures to eliminate their carbon footprint. Sometimes, as Microsoft has done, they move their data centers to Norway, a favorite location for businesses searching for a sustainable future. GitHub followed this trend closely and placed its entire archive of public repositories in the mountains of the same Nordic country.
The big tech companies are now advancing all these changes. They prove that most companies at the top of various industries have understood the immense opportunity that sustainability embodies. Recent political changes in America have brought one of the world's largest economies back into the orbit of the Paris Agreement, while the EU leadership is putting pressure on member states to neutralize carbon dioxide emissions.
Context-driven opportunities for sustainable development
The world can even change its relationship with nature and simultaneously address the climate, biodiversity, and pollution aspects for a sustainable future and the prevention of other pandemics, says an UNEP report (UN Environment Programme). There is currently a triple global challenge, for which the United Nations has devised a detailed action plan.
However, the history of sustainable development is long and convoluted, from the first businesses based on "good behavior" and respect for the environment, such as The Body Shop in the mid-'70s, to the early '90s, when companies start laying the foundations for sustainable development and meet with the first ISO environmental standards.
Today, while coping with financial stress, more and more companies choose to add to the traditional annual activity report a sustainable development file. The fact that both their employees and consumers are increasingly sensitive to such a commitment from companies secures an additional motivation and should convince them that investing in sustainability policies has become necessary, not an extravagance.
In most cases, companies will change their social and environmental practices not because it is trendy but because their own business will depend on it. Regardless of the sector, companies' social and ecological constraints (sometimes even imposed by themselves) will force them to innovate and modernize their modes of production.
However, investing in sustainability would be a mistake in the absence of clear business principles and a cohesive action plan. Sustainability can only produce economic growth if companies' practices are consistent and harmonized with the infrastructure needed to keep pace with global trends. Global investment in a sustainable future and a better world will also mean better communication between different business visions and development strategies.
So ecological sustainability will only continue to be as important as ever, and this should lead more and more companies to act now. The decline in carbon dioxide emissions during successive lockdowns in 2020–2021 has fully demonstrated the direct link between human activities and climate change.
We deal precisely with the kind of consciousness that took root in the pandemic and gave sustainability a boost. Many voices in business, politics, and society are now calling for post-pandemic economic recovery plans to be designed under the banner of ecological sustainability.
————————–
Gavin Bonner joined the Genesis Property team in 2019 as Vice President and is responsible for the development strategies of Genesis Property real estate projects and an ambassador for the IMMUNE Building Standard. Gavin is highly experienced in all facets of the construction process and in developing and implementing sustainable approaches to operational strategy, policies and standards, with emphasis on the highest standards of quality, health and safety.
---
Trending Now