datelazi.ro platform, developed by Code for Romania and the Romanian Digitalization Authority, celebrates one year
---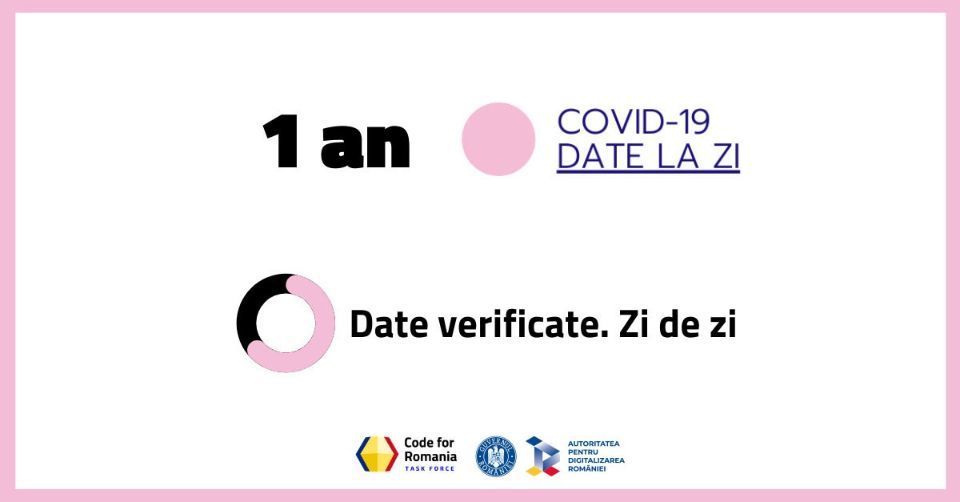 The platform www.datelazi.ro, one of the six digital solutions that are part of the anti-COVID-19 ecosystem, developed in partnership by the Romanian Digitization Authority (ADR) and Code for Romania, celebrated a year of operationalization.
The platform was developed pro bono by Code for Romania volunteers within the Code for Romania Task Force program.
"Update is an example of accessibility and transparency of public information. In an exceptional situation such as the health crisis we are going through, citizens need verified information, easy to access and presented in a graphic form that is easy to understand, in order to be aware of the evolution of the pandemic. This platform is an illustration of the concept of data-based governance," said Octavian Oprea, interim president of the Romanian Digitization Authority.
"Open data and institutional transparency are related to the normality of the relationship between the state and citizens. The more and better the state communicates with the citizens, the more we all have to gain. From the first days of the pandemic, we realized that correct and complete information is a priority. Our volunteers built Up-to-Date Data in record time – a solution that provides clearly presented and easy-to-view information. We were then able to obtain the data from the authorities and make sure that they are updated daily. We believe that it is a model that, through the partnership with ADR, we can extend to other institutions of the Romanian state," said Bogdan Ivănel, president of Code for Romania.
---
Trending Now