CEC Bank granted 60 million RON loan to the Damen shipyard in Mangalia
Posted On February 18, 2021
---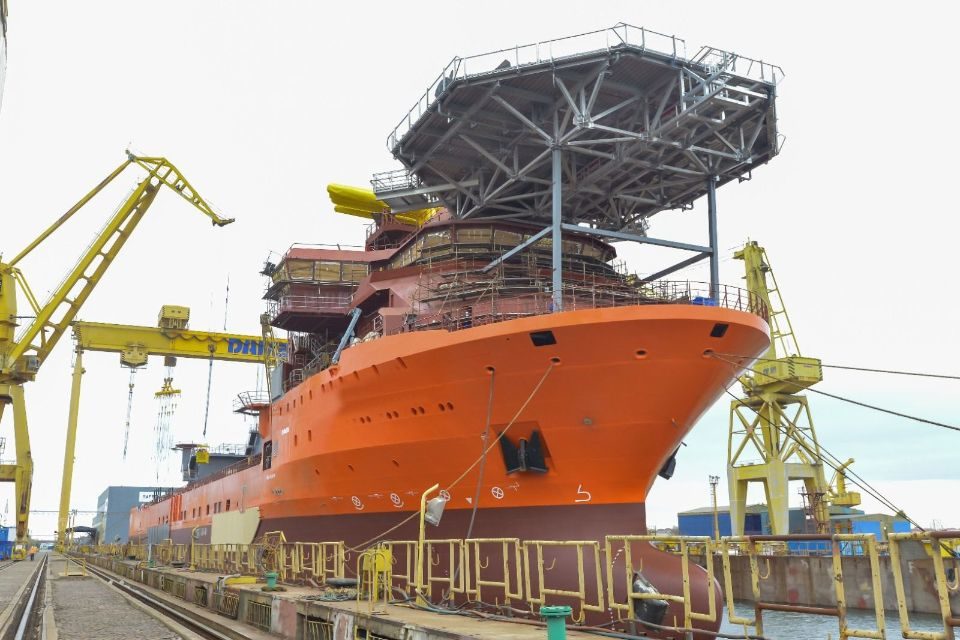 CEC Bank granted a loan of 60 million RON to the shipyard in Mangalia, operated by the Dutch shipbuilder Damen Shipyards, to finance the current operations.
The Damen shipyard in Mangalia is currently involved in ten shipbuilding projects, including an offshore exploration ship, which will be delivered to a leading international client. Other ongoing projects include: construction of two Roll-on / Roll-off cargo ships (for the transport of cargo on wheeled trucks, trucks, etc.), construction of four tanker ships for the transport of chemicals that have just been successfully delivered, construction two icebreaker support vessels, the modernization and refurbishment of an icebreaker and a support vessel, as well as current ship repair activities from national and international customers.
"We are happy to contribute to the continuation of some impactful industrial projects in Romania. The Mangalia shipyard has decades of tradition and is among the largest in Europe, playing an important role both internationally, in the segment of the shipbuilding industry, and locally, through the impact it has on the market. labor force, in exports and in the ecosystem of the Romanian heavy industry," said Bogdan Neacșu, general manager of CEC Bank.
The Mangalia Shipyard, originally known as the May 2 Shipyard, began operations in 1976. From 1997 to 2017, it was controlled by Daewoo-Mangalia Heavy Industries S.A. In July 2018, the operational control of the shipyard in Mangalia was taken over by the Damen Group, in a joint venture in which the Romanian State owns 51%.
---
Trending Now