CTP alongside Maersk and IB Cargo closed the most spectacular deal of the last five years on the logistics market in Romania
Posted On September 14, 2020
---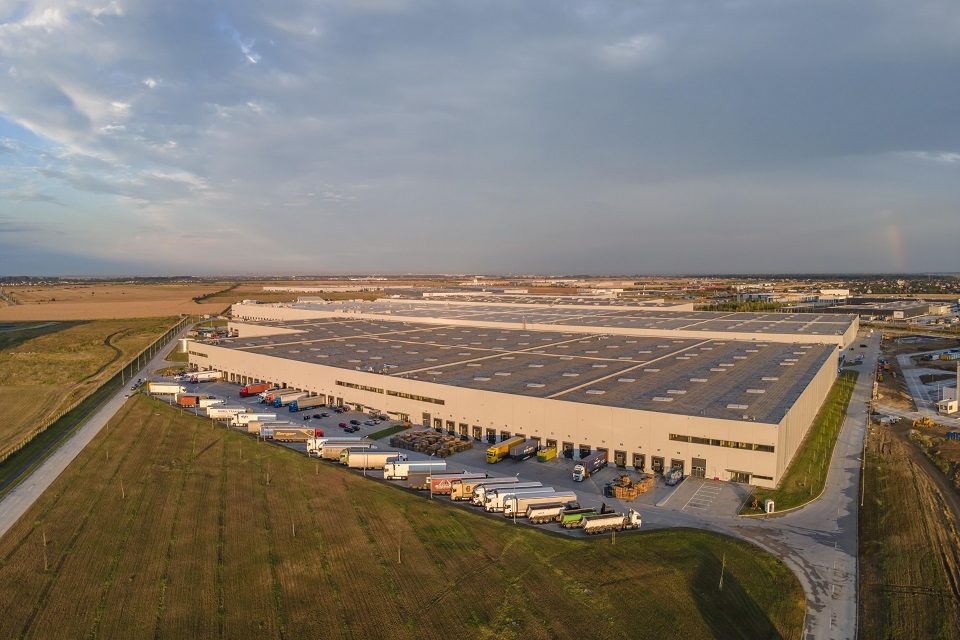 CTP, the leading premium industrial parks developer and long-term manager in Romania and Central and Eastern Europe, has been named the landlord of choice by joint venture partnership between Maersk and IB Cargo which is going to operate a DC for IKEA Supply AG from the largest building in Romania situated in ctPark Bucharest West.
CTP Romania, a market leader in industrial development with a total built area of over 1,250,000 sqm, is the landlord of choice in one of the largest transactions closed end of last year beginning of this year in Romania: 75,000 sqm top notch warehouse within probably the best logistics park in the country, ctPark Bucharest West.
The operation was part of a long and well designed process which took almost one year in order to be fully defined, but now it has the shape of a very successful project which will be fully functional by the latest mid next year. The building is already up and it will be completed by CTP until the end of this year, while the set up of operations by IB Cargo and Maersk will take a couple of months more.
Ana Dumitrache, Country Manager CTP, stated:
"We are extremely glad to be part of this project everyone in on our market wanted to have. We are having a great product and it is very encouraging that the relevant clients are appreciating it, both IB Cargo and Maersk with a huge experience in logistics, but also IKEA Supply AG which is a multinational company with very high standards. Our BREEAM "very good" building and the dedication of our team were highly appreciated and now we are doing our best to deliver according to the expectations of our clients."
The distribution center occupies about two thirds of the largest logistics building in Romania located within ctPark Bucharest West: 75,000 sqm of 140,000 sqm. As all CTP buildings that are built to a minimum BREEAM 2014 'very good' standard, and a minimum EPC 'B' rating, the new building will also integrate all the required features to fit the certification. CTP Romania achieves this due, in part, to the market leading energy efficient insulation and the LED lighting throughout, electric charging facilities, grey water recirculation, use of natural light in the warehouse and in all office areas.
Andrei Koszti, Regional Commercial Manager CTP, added:
"This partnership gives us the framework to be more than just a developer, but a partner that has a major role in the development of any business that's choosing us for our premium services. The new building will be an extension of our best work: a one-stop shop and multipurpose building, perfectly placed, with direct acces to the A1 motorway that allows our partners from IB Cargo/Maersk to be flexible and offer the best solutions to their client."
ctPark Bucharest West Facts:
Total park size: 241,2 ha land area
Location: A1 Highway, km 23
Total built-up area: 600,000 sqm until end of 2020
Under construction:160,000 sqm
Planned construction: 510,000 sqm
ctPark Bucharest West Construction Timeline:
Groundbreak in 2015: first 100,000 sqm bought in by CTP as operating project
2017 – delivered 90,000 sqm
2018 – delivered additional – 110,000 sqm
2019 – delivered 88,000 sqm
2020 – delivered 56,000 sqm plus another 160,000 sqm to be delivered by the end of the year
About CTP
CTP is an European commercial real estate developer and manager providing complete services in the real estate sector. The firm specialises in the construction and management of customer-oriented high-tech business parks for leading international and domestic companies that are strategically investing in new or expanded projects. CTP owns the ctPark Network, the largest integrated system of premium business parks in Central and Eastern Europe, with over 5.8 million square metres of Class A real estate in more than 98 strategic locations in seven countries. In addition to the Czech Republic, CTP currently has a presence in Slovakia, Hungary, Serbia, Romania, and Poland. It recently started operating in Bulgaria.
CTP is committed to protecting the natural environment and to reducing its carbon footprint. The group is engaged in large-scale tree planting across the region, forest re-cultivation, builds all new buildings solar-ready roof tops, and is BREEAM certifying its entire portfolio across CEE.
In Romania, CTP is the leading warehouse developer and manager, with a GLA of over 1,250,000sqmof Class A warehouses spread in 10 cities: Arad, București, Cluj-Napoca, Deva, Pitești, Sibiu, Timișoara, Turda, Ineu and Salonta.
---
Trending Now
You may also like