Bosch introduces automatic emergency calls for motorcycles
---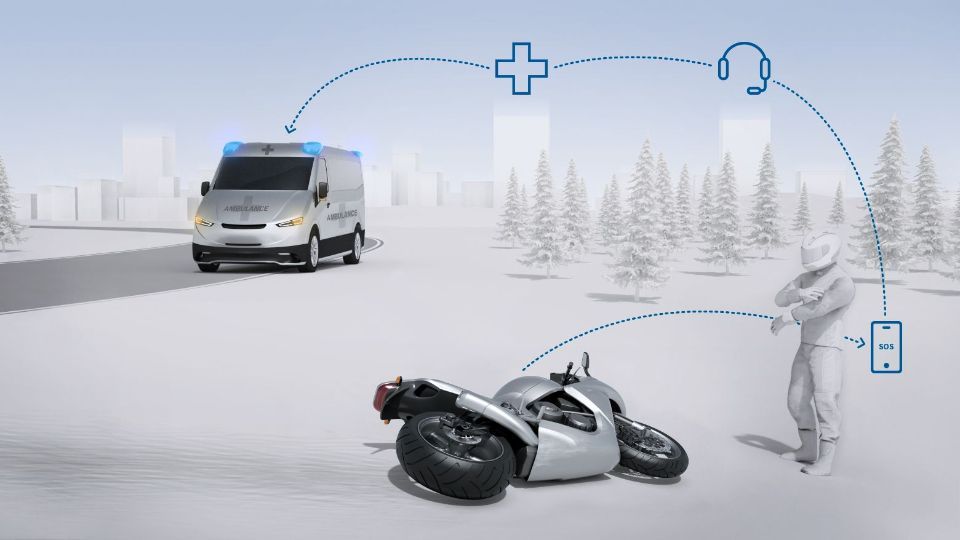 Bosch has developed Help Connect, a digitally connected emergency call system for motorized two-wheelers that speeds up the rescue process when an accident happens.
"The quicker motorcyclists receive assistance, the greater their chances of survival. The risk of being killed in a crash is still 20 times higher for motorcyclists than for car drivers," says Bosch.
The digitally connected emergency call system uses an intelligent crash algorithm installed in the vehicle's inertial sensor unit to detect accidents. Via a smartphone app, Help Connect transmits information about the accident scene and the rider to the Bosch Service Center, and from there to the emergency services, helping them find the victim more quickly.
The emergency call service will initially be available for customers from Germany. Users will be able to communicate with the Bosch Service Center in German or English from any European country. If the accident is severe and the rider fails to respond, emergency services are immediately directed to the scene. As smartphones are generally carried close to the body, riders who have been in an accident can be quickly located even if they were thrown off their vehicle in the crash.
---
Trending Now