---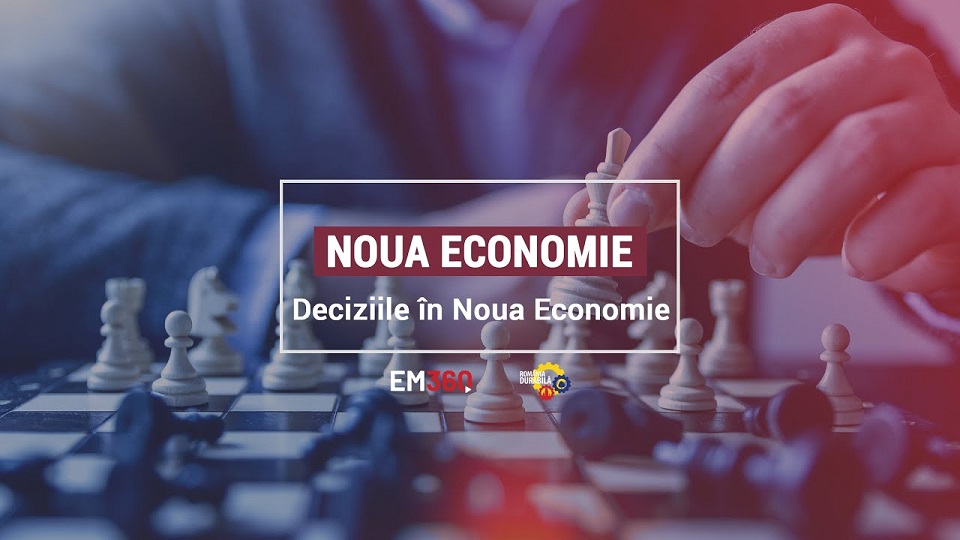 România Durabilă and EM360 recently organized the online conference "Decisions in the New Economy", an event moderated by Daniel Apostol, economic journalist, founder of Romania Durabila and Foreign Affairs director at FPPG and Adrian Manutiu, journalist and entrepreneur at EM360 Studio.
Within the conference, several major statements have been uttered, referring to the post-pandemic context and the measures to be considered in order to regain the balance of the sensitive aspects of the Romanian economy:
The Minister of European Funds, Marcel Boloş, stated that in the multiannual financial framework 2021 – 2027, Romania will have at its additional disposal the amount of 31 billion Euro, through a new financing facility called Next Generation EU. What will be the three pillars of the National Economic Recovery Plan for spending this money.
Virgil Popescu, Minister of Economy, Energy and Business Environment and Sebastian Burduja, Secretary of State in the Ministry of Public Finance, presented the approach proposed by the Government in the next period, aimed at economic recovery after COVID-19.
Dumitru Nancu, General Manager of FNGCIMM, presented the latest news related to the SME Invest program. The Government is also preparing a new tool for relaunching SMEs in Romania.
"We are too poor to let these resources go through our fingers," said Cristian Păun, ASE-ASPES researcher.
Romania has a huge investment opportunity, which can bring huge benefits for the economy, but in order to materialize, it needs some essential inputs from the state, said Alina Popa, CFO of OMV Petrom.
Mihaela Toader, director of the Strategy, International Relations, European Funds Department within Romgaz, a company majority owned by the Romanian state, is optimistic about the post-coronavirus economic context. However, there is a need for predictability and legislative stability and the start of large projects that will bring the country's economy back to life.
Liviu Rogojinaru, Secretary of State in the Ministry of Economy, Energy and Business Environment, came with some very clear answers regarding the reopening of the Romanian economy and proposed a whole series of measures to support businesses that have been affected by the COVID-19 pandemic.
Gabriel Biriș, Managing Partner of Biriș Goran law firm, reviewed the most important up-to-date aspects of the Romanian economy, pointing out some sensitive topics that could be the engine and the start of a new Romanian economic model.
---
Trending Now
You may also like