Alpha Bank Romania listed its first covered bond issue on the Bucharest Stock Exchange
---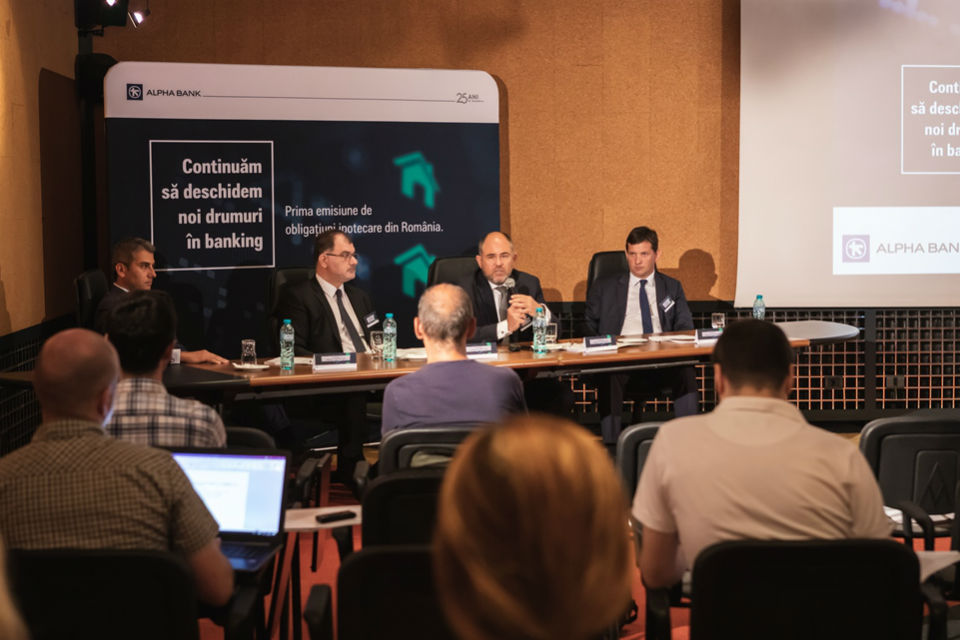 Alpha Bank Romania listed its inaugural 200 million euro-denominated covered bond issue, on 26th of June, on the Bucharest Stock Exchange representing a first for the financial and banking sector in Romania.
The bond, which has a five year maturity and pays a floating rate coupon, is backed by prime Romanian residential mortgages and is rated Baa2 by Moody's. The transaction attracted strong investor interest from both local and international institutional investors, including the IFC and the EBRD.
Sergiu Oprescu, Executive President of Alpha Bank Romania said: "We are opening a new chapter in the history of the local financial and banking system, bringing the first covered bond issue to the Bucharest Stock Exchange. It is an important moment, as Romania is thus joining the map of countries that have an active covered bond market, modern instruments of financing that will contribute to the development of financial institutions and the capital market."
The project is being carried out in collaboration with Barclays Bank PLC who acted as Arranger and Lead Manager and Alpha Finance Romania as Co-Manager, PwC as Asset Monitor, Allen & Overy London and RTPR Allen & Overy as Arranger's Counsels, and Clifford Chance Badea and Clifford Chance London as Issuer's Counsels. The bond is now listed on both the Luxembourg and the Bucharest Stock Exchanges.
---
Trending Now
You may also like