Alpha Bank, together for 25 years
---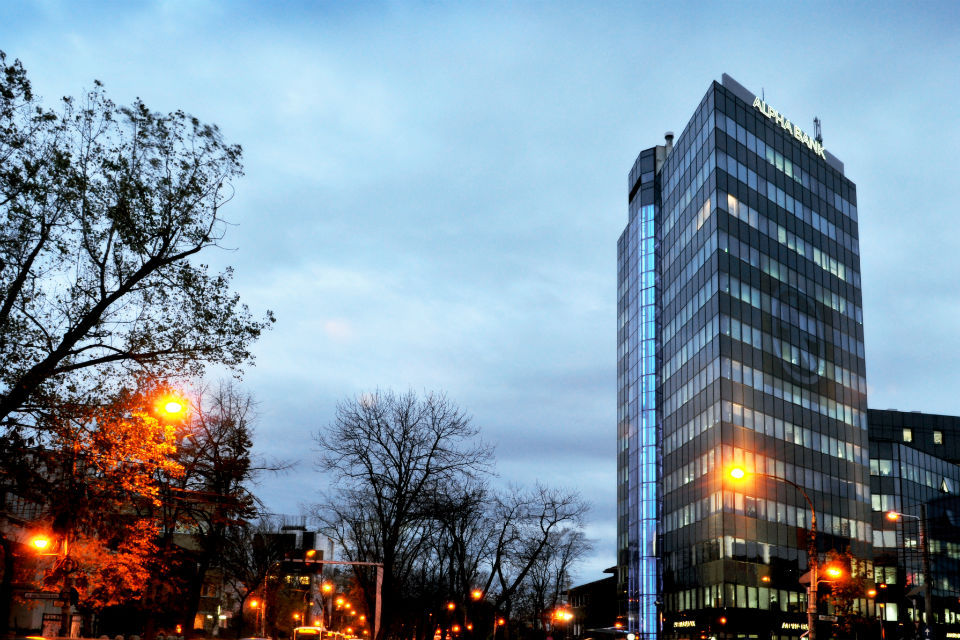 In 1994, Alpha Bank was the first foreign bank to enter the Romanian market.
The bank' evolution had been sustainable through systematically investing resources, Alpha Bank being, in its 25 years of activity, a constant presence in the top tier banks in Romania.
Being roboustly structured, every initiative being assessed with care, but with a constant desire to innovate, year after year, the bank has placed its mark on the evolution of the Romanian banking system through inovative initiatives which later became customary. If in 2001 Alpha Bank was the first bank to launch a mortgage product in Romania, today the balance of real estate investment loans in the bank's portfolio exceeds 1 billion euros. Furthermore, if in 2005 Alpha Bank was among the first banks present in the virtual environment, digitalisation is today, a priority for the entire society. 25 years ago, many of our business customers were at the beginning of their journey, today many of them are well-known and their companies are front-runners in the most important sectors of the economy.
For 25 years, Alpha Bank Romania joins special projects and social initiatives, contributing to increasing life quality. We sustained ever since the beginning the association that has transformed the Vacaresti Delta into a natural park, where as well, the nature lovers can discover the secrets of the urban delta from the highest Natural Observatory. The Botanical Garden's of Bucharest old greenhouses were reopened with the bank's support, hundreds of thousands of children learn the first notions of financial education as a result of the bank's involvement in financial literacy projects.
On the occasion of the 25th anniversary, we would like to thank our clients and partners for making our story possible. With professionalism, focus on innovation and constant desire for evolution, we look forward to the future.
www.alphabank.ro
(P)
---
Trending Now
You may also like