Local firms resist foreign attack
Will there be blood in the boardroom when international firms enter Romania, or will they move past the market on their way to the Far East? 'The Diplomat' analyses the state of play in Bucharest legal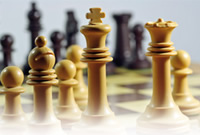 Romania's slow development over the last 16 years has been to the advantage of commercial law firms.
In much of central and eastern Europe the shock treatment of rapid privatisation and a mad rush from foreign investors meant the legal industry in the Visegrad nations grew massively in a short period.
But when this boom abated, many international law firms found themselves with up to 100 associates, many of whom were foreign and had settled in the country, without any half-billion Euro or upwards-size deals left.
Instead, they had to downsize their operations or pull out. This caused much wounded pride.
Now they are cautious about entering small emerging markets because they do not want to make the same mistake. Also global legal players do not view Romania as an essential country to open an office, such as China and India and, to a certain extent, Brazil, Mexico and Russia. It is an optional emerging state which could mean profits in the future. If an international law firm chose to ignore Romania, it would not cripple its business.
Romania's privatisations and 'big deals' in energy, infrastructure and acquisitions have been slow in coming. This may to be the detriment of the health of the country, but it is to the advantage of law firms.
This means they can expand gradually, predict the ebb and flow of the market and adjust the size of their staff accordingly, such as keeping a steady headcount of 30 to 70 lawyers in business for a longer period of time.
Although there is no official data that everyone can agree upon to confirm the top tier of law firms in Romania, they are understood to include names such as Bostina, Musat, NNDKP and Tuca – all Romanian-based firms.
They have all managed to grow with the economy, continue to thrive and gain market recognition.
The legal services market in Romania is witnessing strong growth on the back of major deals in real estate and mergers and acquisitions.
But there is competition in the form of a pincer movement: international firms scouting the market from above and a growing second tier of firms of young upstarts from below.
State of the nation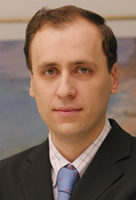 "We do not believe other separations or spectacular partnerships will occur, and I foresee no immediate change at the top," Catalin Baiculescu, Musat and Associates
Most Romanian commercial law firms in the top tier have around 30 to 40 lawyers, with only a handful boasting over 50 lawyers.
"If you grow too much, you also risk people leaving," says Cristiana Stoica, partner at Stoica and Associates. "You need a very good management to keep 70 or 80 people together."
A second tier of emerging firms are break-outs from larger companies, where one lawyer takes his or her team to set up a new firm on an existing structure. These are usually 'prodigal' flights, where junior lawyers, aged between 30 and 40, split from their elder mentors. Recent divisions include Tuca from Musat and Biris-Goran from Salans.
"Bucharest is still a legal emerging market," says Dan Visoiu, partner at Biris-Goran. "It is not saturated yet, what we will see is more firms being set up by other Romanian lawyers, such as Bulboaca and BPV Grigorescu."
The end of last year saw Adrian Bulboaca take five lawyers, one translator, two secretaries and one technical support officer from UK giant Linklaters to set up his own practice. This included the core banking and finance section of the international group, which has a regional headquarters in Bucharest.
Since then, two lawyers have joined from NNDKP with one, Corina Ionescu, elected as a partner. By 1 July 2007 the firm plans to have 14 lawyers, according to Bulboaca.
"This [second tier] are lawyers with experienced training with big firms who then went out on their own," says Bryan Jardine, managing partner of Wolf Theiss Romania. "They took their clients and offered the same services at a more competitive rate."
But many lawyers believe it will be tough in the future for groups to break out and succeed to the same degree, as the legal market stabilises.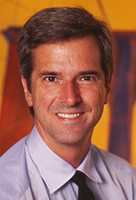 "It seems unlikely that many major international law firms will incur the costs associated with establishing full-blown offices here,"Andrew Kingston, NNDKP
"There will be some movement in the middle area, where a compact group of ten to 12 law firms, well-endowed and capable of providing law services as the western law firms, starts to take shape," says Catalin Baiculescu, partner at Musat and Associates. "We do not believe other separations or spectacular partnerships will occur, and I foresee no immediate change at the top. Soon enough, two or three law firms from the middle area will probably join the three leading law firms."
Invasion from abroad
There are conflicting views on whether Romania will become a target for large international firms.
In the past year only one of The Lawyer top 100 law firms has entered the Romanian market: Clifford Chance, which has an association with Badea and Associates.
Contacted by The Diplomat, Allen Overy said he could not give details about future plans, while a spokesman for White and Case added that the firm has "no specific plans at this point in time in terms of entering the Romanian market".
"We do not believe we will see an assault of the international law firms in 2007," says Baiculescu. Even though the market and legal businesses has grown, Baiculescu said it is still "insufficiently hot".
But there may be tougher competition at the top.
"International firms looking to Romania are unlikely to become a real threat to local firms that have secured a top position in the first tier," says Florentin Tuca, managing partner of Tuca Zbarcea and Associates. "Instead, it is more likely that they will try to form alliances with Romanian names."
The Romanian market may seem too risky and too speculative for foreign firms. The commitment is huge – as are the resources.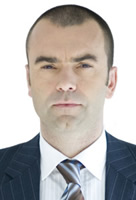 "We do not rule out the possibility of an alliance with an international firm, but a takeover is out of the question," Florentin Tuca, Tuca Zbarcea and Associates
"Given the current size of the market for legal services, it seems unlikely that many major international law firms will incur the costs associated with establishing full-blown offices here," says Andrew Kingston, senior partner at NNDKP.
Romania may still need to grow up as a market and prove it can remain stable with a steady growth rate and sufficient level of international business engagement.
There also needs to be a critical mass of deals.
"No international law firm is going to set up an office if they don't have at least ten major deals at the same time, worth a minimum of five million Euro," says Visoiu.
But, privately, many law firms believe at least two or three large law firms will arrive in Bucharest in the next five years.
"Romania has the critical mass to host any international firm in the medium to long term of at least 50 people," says Markus Piuk, managing partner at Austrian law firm Schoenherr and Associates. "It's not that attractive yet – the entire cake is not that big. The market has not yet the critical volume for Magic Circle firms, but could have in the future."
The lack of competition has allowed a number of good Romanian law firms to become strong. But in five years' time one international lawyer believes many of the international could dominate the market. "Then Musat, NNDKP, Tuca will be nowhere in the top three," says the lawyer. "International groups will provide the know-how, resources and contacts to international companies to perform their transactions. There will always be work for Romanian firms – but they may lose their ability to stay in the top end for major clients and major transactions."
Takeover strategy
Only Linklaters and Cameron McKenna from The Lawyer top 100 have full offices in Romania – but neither of these firms has close to 50 lawyers working in their practices.
Lawyers on the market believe Clifford Chance will be fully integrated into its Romanian associate, Badea, at some stage. But, asked by The Diplomat, Daniel Badea himself will not comment on this issue.
Linklaters uses Romania as a regional springboard for entry into south-eastern Europe and this could be the pattern to follow for other international firms in Romania? "Romania is well positioned and Bucharest has a good platform for expansion," says Badea.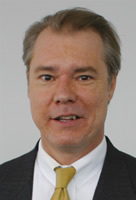 "Many of these international firms want to come in and immediately say: we want to be a player. But the time to start from scratch is passed," Bryan Jardine, Wolf Theiss
If global firms do arrive, few believe they will start a greenfield operation.
"They will look at a quick, efficient presence on the market here, try to make acquisitions of local law firms, or take teams from international law firms," says Bulboaca.
The Magic Circle firms are hunting around for Romanian law firms to purchase. A few we spoke to privately admitted to receiving letters of intent from the UK and US giants. Tuca says his firm has been approached by several "prestigious" international law firms. "We do not rule out the possibility of an alliance with an international firm," he says. "But a takeover is out of the question."
An international law firm will undertake fierce due diligence before it enters a new south or eastern European market. They piled into the Visegrad countries to carry out privatisations, merger and acquisitions and real estate deals in the 1990s and a few are now scaling back their operations. If they enter Romania, they will want to stand centre-stage.
"Many of these international firms want to come in and immediately say: we want to be a player," says Jardine. "But the time to start from scratch is passed. It's too competitive now. Romania is too serious a market, you can't do law with smoke and mirrors the way you could ten years ago."
One strategy for a law firm coming to Romania would be to cherry-pick the best lawyers from other companies. "But while these lawyers may be great on their own, when you put them together, it may not work," says Jardine. "It's like trying to put together a rock band with different musicians. You don't know who's going to turn into a prima donna."
The vast majority of law firms believe that an international group is more likely to pick up a small and dynamic law firm containing associates with experience of large international transactions, rather than a large and established practice.
"If you take a firm that is too big and self standing, it is hard to learn what is going on and to implement your style and reporting," says Joerg Menzer, partner at Norr Stiefenhofer Lutz.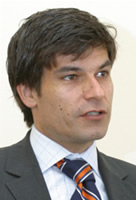 "Romania has the critical mass to host any international firm in the medium to long term level of at least 50 people," Markus Piuk, Schoenherr
"You can't really control it."
This means a purchase of a practice of between ten and 30 lawyers. "It's very difficult to take over a company with 70 lawyers and guarantee the same kind of income for the partners," says Badea.
The effect of a large number of global firms entering the market will upset the status quo. "If this happened, a natural process of consolidation among the Romanian firms would follow," says Catalin Predoiu, partner at Zamfirescu Racoti Predoiu. "It is also interesting to see if eventual and potential dramatic changes on the political scene may bring some influence on certain law firms built on tight political back up and connections."
Medium-sized practices from foreign countries, usually on the back of client demand, are entering the Romanian market. Recently, Hirsch and Associates, part of Austrian international law practice Niederhuber Hager has entered Bucharest and Czech law firm Konecna and Safar will open a branch in Bucharest this month, specialising in real estate, corporate, M&A and banking. Hana Sevelova will run the office with five lawyers. Following its opening in Slovakia, the firm decided on Romania.
"As the number of foreign investors is increasing and local business is doing well, we believe that the timing is good," says senior partner Pavel Safar.
Managing decline
The legal industry wins out when the good times roll, by fixing mergers and acquisitions and transactions and also when the bad times come, by dealing with liquidations and foreclosures.
But commercial law firms need to manage their expansion at the same rate as the market. They must not risk hiring too many lawyers in a boom period, such as 2006 and 2007 in Romania, and then cutting back when the work dries up.
At some point the party will end.
"We may expect an economic stagnation in the long-term future or see the market decrease, so the legal business has to be very well established," says Cristina Daianu, managing partner at Schindhelm.
But Gabriel Biris, partner at Biris-Goran believes the upswing in Romania, even in real estate, will continue. "Prospects for economic growth are good for five to ten years," he says "There are so many things to be done in this country."
---
Knowledge gap widens
Decent training and a lack of specialist knowledge are key threats to Romania's legal system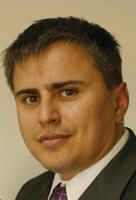 "Prospects for economic growth are good for five to ten years. There are so many things to be done in this country," Gabriel Biris, Biris-Goran
In Romania, the number of capable commercial lawyers is growing, along with the experience of legal counsel to western standards.
"Clients are also becoming more sophisticated," says Andrew Kingston, senior partner at NNDKP. "They better understand that complex international transactions require Romanian lawyers who can do more than carry the briefcases for their foreign colleagues."
But many fear a human resources disaster. There are too few qualified lawyers in Romania for the quantity of complex transactions taking place.
"The education system is witnessing a crisis," says Doru Bostina, managing partner at Bostina & Associates. "It does not produce what the market demands, and then, it does not produce as much as the market demands."
There are about 800 law graduates each year, but the education system is creating people who think and act mechanically, argues Bostina, and not in a judicial manner.
"The number of good lawyers stays the same and maybe even decreases," he says. "While demand grows, nothing new is coming up. We are practically 'fighting' for the same number of people, trying to offer them either professional satisfaction or financial stimulants, or both."
Schooling does not reflect the demands of the commercial law market.
"The education system regarding lawyers is catastrophic in Romania," says Cristina Daianu, managing partner at Schindhelm. "It is too theoretical. What is essential now is foreign languages and experience, and to this end an internship is much encouraged and appreciated."
Lack of focus
The demand for niche services in law will increase – but there is dispute among the legal community as to whether Romania has a 'critical lack' of specialist lawyers, or whether it is still at the development stage where generalist lawyers are most necessary.
"We have not arrived yet at the level of professional qualification justifying that a [major law firm] is orientated towards a particular field of law," says Cristiana Stoica, Stoica and Associates. "We need to orient towards more niche segments of law, such as tax, IP, labour law, competition, banking or capital markets."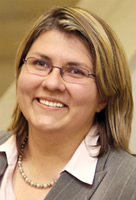 "We may expect an economic stagnation in the long-term future, so the legal business has to be very well established," Cristina Daianu, Schindhelm
Firms could differentiate by offering lawyers dedicated solely to a specific area – rather than responding to the demands of fashion, such as throwing its staff at real estate and mergers and acquisitions in 2007 and switching to insolvency and infrastructure in 2008.
Talking to established law firms in Romania regarding areas where they believe there is a lack in expertise, the results appear to show almost every specialisation. Even where there is a surfeit of lawyers, such as in real estate and transactions, lawyers complain there is an insufficiency of legal knowledge regarding 'complex' deals.
Areas where there is a lack include structural funds, EU law, competition, intellectual property, environmental law and international arbitration, says Florentin Tuca from Tuca Zbarcea.
"There are very, very, very, very few tax lawyers," adds Gabriel Biris of Biris-Goran. There are many tax advisers and accountants, but, he argues, these professionals often have problems interpreting the law.
Romania is becoming a more contentious environment. More people are willing to sue people and defend their contractual rights, argues Obie Moore, managing partner of Salans Romania.
"Romania is underlawyered in litigation," he says. "Unfortunately the court systems are so inept and lack such fundamental basic resources and understanding of how commercial processes work that talented lawyers are not properly utilised within the justice system. Some good lawyers who effectively compete in that sector are discouraged. As for clients, the number of hours they have to spend in the court system because of ineptitude runs up the bill considerably."
In Private-Public Partnerships (PPPs), Bryan Jardine at Wolf Theiss, sees a severe shortage, especially due to the number of roads the Government aims to build using this financing structure. "There are only around four or five firms in town with lawyers experienced in that area," he says.
There is disagreement about which stage a lawyer should specialise.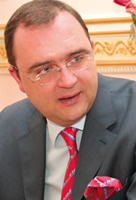 "The education system does not produce what the market demands, and then, it does not produce as much as the market demands," Doru Bostina, Bostina and Associates
"Young graduates only have some theoretical skills from the faculty and do not offer specialisations during faculty," says Biris. "You have to teach new young graduates from scratch."
But law firm RTPR's partner Costin Taracila says it is important for a young lawyer not to focus on a specific area, but to have exposure on various legal areas, before choosing the best place to specialise.
"I would say to a law graduate not to specialise at the beginning of career," adds Joerg Menzer of Norr Stiefenhofer Lutz. "If you just graduate the law school you first need to learn the basic skills of the legal profession - the bread and butter work - to set up a company, labour law, know about real estate, get involved in transactions. You need to feel the law. You need to be exposed to different areas for two, three or four years in order to find out, on which areas you want to get specialised."
Too many lawyers
While there is a lack of quality legal counsel in almost every sector, there is no deficiency of lawyers. Romania has about 7,000 registered lawyers in Bucharest and almost 15,000 countrywide – almost twice as high a per capita number of lawyers as Austria.
"Romania is over-lawyered in general," says Markus Piuk at Schoenherr. But business deals and litigation cases are undertaken, lawyers estimate, by ten to 15 per cent of lawyers, around 700 to 1,000 and 200 to 500 lawyers in Romania at large.
---
Thinking global, acting global
Brussels, Chisinau, London, New York or Bacau: where should Romanian law firms expand?
The prognosis is not optimistic for Romanian law firms' ability to expand abroad.
"Although Romanian investors will extend their business outside the country, this does not mean that the Romanian law firms will do the same," says Catalin Baiculescu of Musat and Associates. "We do not intend to become a 'global' firm."
Most lawyers predict that cross-border alliances with regional companies and referrals from global players will continue. NNDKP has been a founder of such a system - South East Europe Legal Group (SEE Legal) which covers ten jurisdictions.
"Association is a more efficient way of doing things than buying companies from abroad," says Adrian Bulboaca of Bulboaca and Associates. "Formal or informal established relationship with international law firms makes more sense."
The choice to move abroad means huge resources, an unknown market and many legal barriers to fight.
But Bostina & Associates has opened offices in Vienna, Nicosia and Freiburg – although it pulled out of Chisinau. "We have two points of view: to follow a Romanian client which invests abroad, and this is very rare, because Romanians are not that avid a foreign investor yet," says Doru Bostina.
w"The second is for a law firm to be closer to the HQ of a multinational client, and then you re-orientate towards the largest foreign investors in Romania. This is why we opened in Austria, Cyprus and Switzerland."
Many international firms believe that their domestic competition should expand abroad. Serbia, Bulgaria, Ukraine and the Republic of Moldova are the obvious candidates. Bruno Leroy, senior representative at Gide Loyrette Nouel adds Greece to the list and western cities as "outposts" for serving international clients.
But the west will be tough for a Romanian firm. Many are incredulous about the cost-benefit ratio for such an enterprise. "I see no business case in opening in Germany or Switzerland," says Markus Piuk at Schoenherr.
Meanwhile, Catalin Predoiu of ZRP says that Brussels may be interesting for EU Law, advocacy and lobbying and Luxembourg and Strasbourg for litigation in the European Court of Justice and European Court for Human Rights. "However, this kind of practice may be developed from Bucharest until the number of mandates imposes a local presence," he adds. "We have serious doubts that any Romanian law firm is really in the position to consider such international expansion without any kind of external input."
The Republic of Moldova may be the most attractive spot.
Though the law system has echoes of the USSR, many Moldovan lawyers already work in Romania, so could transfer their new-found expertise with local knowledge of Chisinau. Romanian investors are already asking their lawyers to hold their hands as they expand their business over the River Prut. The Moldovan Government may need Romanian legal expertise if it ever begins a wide-scale privatisation programme. One firm, Tuca Zbarcea and Associates, says it is contemplating the possibility of opening a branch in Chisinau by the end of 2007.
Closer to home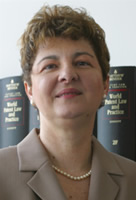 "Other countries don't need us, we need to consolidate and expand our profession in Romania," Cristiana Stoica, Stoica and Associates
Half of all Romanian law firms have their practise in Bucharest, so the nations' best lawyers should look to expanding in their own country. NNDKP has offices in Timisoara and Brasov, Pachiu and Associates in Cluj-Napoca, while Bostina has gone to 12 offices nationwide. Meanwhile, Tuca aims to open local branches in three or four cities in Romania, first in Cluj-Napoca.
"Other countries don't need us, we need to consolidate and expand our profession in Romania," says Cristiana Stoica of Stoica and Associates.
"There are good lawyers in Timisoara or Iasi, for example, but they do not have enough experience for complex projects."
But Baiculescu warns that although it may be simple to open an office, this will be tough to staff with attorneys providing high quality legal services. These branches may find it hard to absorb and reflect the brand values of the mother law firm.
However, regionalisation may become a necessity in the next five years as local mayors and county councils assume responsibility for their finances. Real estate and the use of EU money are becoming boom areas for the regions.
"Cities outside the capital are suffering from a lack in quality legal consultancy," says Bostina.
"The matter is becoming more stringent as most of the EU funds and projects will be channelled directly to the regions where there are no law firms big enough to tackle such complex projects."
Gabriel Biris of Biris-Goran believes the cities which would benefit from Bucharest-based firms include Timisoara, Constanta, Brasov and Cluj-Napoca and a second tier of Iasi, Targu Mures and Arad.
---
Hunger for power will help fuel economy
Energy, real estate and liquidations will be where some of the largest deals will take place in the next five years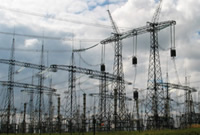 The legal market is often viewed as a barometer for high and low pressure areas in the economy.
Where law firms are undertaking their most intense deals tends to be the most dynamic sector of the market.
In Romania, lawyers argue that while the Government may be falling apart, the economy has never been brighter and the prospects for future growth remain high.
"Despite the political turmoil, the economy seems not to care, which is great and how it should be," says Adrian Bulboaca at Bulboaca and Associates.
In the last year the most activity for business has been in real estate and mergers and acquisitions. This trend is expected to continue in 2007 and 2008 as Romania remains a target for foreign takeovers and property speculation.
"Now when you go to international conferences and say you work in Romania, people don't look at you with incredulity," says Bryan Jardine of Wolf Theiss. "They say: wow. This is a happening market. Romania as a market for legal services has been accepted. It is not one you have to apologise for."
Although the two major privatisations are over, state oil and gas firm Petrom and bank Banca Comerciala Romana, there are still interesting firms for sale. This includes car plant Automobile Craiova, which has interest from General Motors, Ford and JSC Russian Machines, the Romanian Freight Railway Transport (CFR Marfa), the National Radiocomunicatii Company, generic pharma producer Antibiotice and, by 2009, Savings Bank CEC.
Energy drive
The key privatisations left are in the energy sector. This includes the modernisation and rehabilitation of power plants, as well as the sell-off of the remaining power distributors from Electrica: Transilvania Nord, Transilvania Sud and Muntenia Nord. "I expect this to be one of the most dynamic sectors in the economy for two to five years, worth in the region of tens of billion of Euros," says Bulboaca.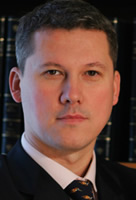 "The process of energy privatisation will be restarted after the cool down of the political scene," says Catalin Predoiu, ZRP
There is debate over whether the Government will have the nerve to sell its energy complexes, but Catalin Baiculescu of Musat and Associates says this is in "full development" and will span the next two to three years.
The responsibility for the sale has passed from the Ministry of Economy and Trade to the Privatisation Authority, giving a clear indication that production will no longer remain in state hands. Prospective buyers are waiting for an auction date. "The process will be restarted after the cool down of the political scene," says Catalin Predoiu of ZRP.
The three energy producers, Rovinari, Turceni and Craiova are in need of hundreds of millions of Euro to update their battered infrastructure, but their attractiveness is boosted by their lack of debts to the state. The right time to buy them is the present, because the longer they languish without new investment, the further their asset value could drop.
The price for the three complexes may grow much higher than expected. This is because the big foreign energy distributors in Romania, such as Enel, CEZ, Gaz de France and E.ON, would like to own the production link in their supply chain. "Having already reputable companies in the market will allow the state to enhance the price for producers," says Daniel Badea of Badea Clifford Chance. He adds that this could also include an investor in the Cernavoda nuclear power plant.
Unreal estate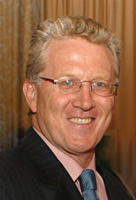 "Now every lawyer claims to be a real estate lawyer," Obie Moore, managing partner, Salans
Now the boom in the Romanian market is in real estate, while the biggest growth sector in the press is in the column inches dedicated to whether or not this market will overheat.
"Like in Texas in the 1980s, every football coach and school teacher went into the oil business, now every lawyer claims to be a real estate lawyer," says Obie Moore of Salans.
At the moment the market can support the upswing, but at some point the parabola will take a slide. While some argue that a correction or collapse is due, others remain optimistic.
"I do not think the market is overheated," says Gabriel Biris of Biris-Goran. "Prices in certain areas might not grow so fast or slightly be corrected. This might include Bucharest. But I see no reason to worry."
Bulboaca argues that the real estate boom is likely to continue for the next three to four years. Compared to other south and eastern European countries, he says the value could still see an increase.
But Schoenherr's Markus Piuk says the market needs to look at the example of Poland. "I think there will be a correction in real estate – especially in residential," he says.
In Warsaw and Krakow, Piuk argues, developers have been forced to change their business model. They used to build apartments over 150 to 180 sqm apartments, but cannot find buyers to take them on. Instead they have to split the size of the apartments in half, to about 60 sqm. Hope of a mass rise in the middle classes is not a foundation to build a solid business model upon.
There are also many new office developments in the pipeline. Although (genuine) Class A in good locations will always find a buyer, property in this sector which is not top-notch and not in the best location will have a problem. Rents may also go down, especially as Romania's largest company, Petrom, moves its offices to the suburbs of the capital.
"The market could collapse," adds Cristiana Daianu of Schindhelm. "But at the same time, the construction field may be lucrative up to 2022."
How the market will develop is in the size and sophistication of the deals.
"We have moved from the level of real estate deals to portfolio deals," says Badea. "This include group of properties. Investment companies are buying or financing a whole portfolio, such as 40 companies and 60 assets." Badea says this trend in portfolio purchasing will continue. However, because these deals can be worth in the billions of Euro, there are only a finite number.
Going under
Helping companies manage the loss of their money is big business for lawyers and, as the Romanian market consolidates into a mature Capitalist framework, the casualties will pile up. "After Romania joined the EU, greater competition in almost all business sectors is expected," says Costin Taracila of RTPR. "This may lead to non-performing companies facing insolvency, thus creating a bigger market for firms, including lawyers active in the liquidation business."
State firms will suffer the heaviest blow. There has been a slowdown in the rate of privatisation of many manufacturing firms since 2004. Few are profitable and some owe hundreds of millions of Euro to the state. Any 'honest' privatisation would involve a private company assuming these debts.
In this respect, state companies need to find the best way to sell off their most profitable assets to a private firm – which could either be the company's land, buildings staff or skills. An enterprising investor [or asset stripper] could siphon off the different parts of a company in pieces – the land, equipment, workforce and skills of, say, an aviation parts firm – and then reassemble them under a different brand name. Therefore effectively 'buying' the firm, but avoiding paying debts to the state.
This is a cynical sale and privatisation by the back-door to avoid any "hidden costs".
But it is also pragmatic. Around 90 per cent of state companies in the Privatisation Authority - AVAS' portfolio should be put into liquidation – and firms such as tractor firm Tractorul and ball-bearing business Rulmentul Brasov are already in the process of selling off their assets.
Surge in mergers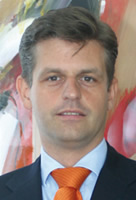 "Lawyers are required to play a pivotal role in advising investors in handling public procurement processes," Joerg Menzer, Norr Stiefenhofer Lutz
Dynamic it may be, but the mergers and acquisitions market is still small. In private to private takeovers in 2006 there were about 12 transactions over 100 million Euro. Standing out were Indian pharma firm Ranbaxy's purchase of Terapia and the sales of Polus Center in Cluj-Napoca and City Mall and Millenium Tower in Bucharest.
"There is a lack of important transactions," says Biris. "About 90 per cent of those over 25 million Euro are in real estate."
The next wave, according to Daianu, will be in retail and IT.
Domestic firms are looking to consolidate their grip on the market with mergers, while foreign firms aim to tap into Romania through acquisitions. Bucharest is now seen as a potential regional headquarters for multinationals or expanding international firms.
Companies from outside Romania are especially interested in picking up companies worth under 15 million Euro as a platform for development.
"I see a lot of small transactions, where foreign firms buy service companies such as travel agencies with five or six offices and some IT companies," says Norr Stiefenhofer Lutz's Joerg Menzer.
"These are ones that Romanians built up in the mid 1990s and have now decided that it is time to cash in. These are not cutting-edge projects, but are very important for the economy," Menzer adds.
Public engagement
Relationships between the public and private sector will become more complicated. This will include tendering processes for public works to private companies and defending the rights of the community against local Government.
It could determine urban planning, such as whether a hypermarket can open in one county, taking into the account the effect it will have on the economy of its neighbour, or whether planning permission can go ahead against fierce public opposition.
This also includes advising clients engaged in development projects, financed through public money or capital financing vehicles. "Into a maze of European and national regulation, international investors want to know if they are in line with regulations and environmental standards," says Menzer. "Lawyers are required to play a pivotal role in advising investors in handling public procurement processes."
Labour rights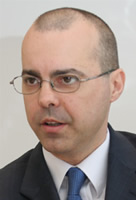 "Despite political turmoil, the economy seems not to care, which is great and how it should be," Adrian Bulboaca, Bulboaca and Associates
Keeping the employees on-side is a crucial component of every acquisition, therefore labour law will be an area of focus to defuse time-bombs of worker discontent. Some multinationals in Romania are suffering from labour disputes, while further privatisations in the energy sector could lead to tough negotiations with unions. "It's very important to structure a good policy and try to avoid conflicts and negative social effects," says Cristiana Stoica of Stoica and Associates, "and to have a good labour contract in place at the outset, to avoid problems in three or four years time."
Romania moves abroad
Large Romanian companies are looking to expand to the next level of development and will need financing from a variety of different sources.
"Successful Romanian entrepreneurs will be looking to access the international capital markets to expand their businesses, which will create opportunities for private equity firms, financial institutions and investment banks," says Andrew Kingston of NNDKP.
While pharma distributor Fildas has taken out an 80 million Euro loan from Citibank, Oradea-based beverage group European Drinks has managed to secure 250 million Euro from the European Bank for Reconstruction and Development. Meanwhile, A&D Pharma, owners of the chemist chain Sensiblu, has opted to float on the London Stock Exchange.
These firms are shopping around for different ways of financing – banks, capital markets and private equity, to compete on a European level playing field.
"This is a sign of the beginning of maturity of the market," says Badea.
He predicts there will now be a "good number" of Romanian firms, with a value in 100 millions of Euro, making international listings every year, who will aim for markets such as Luxembourg, USA, UK and Austria. "This helps Romanian companies grow bigger, more powerful and become more transparent, visible and credible," he adds.
European harmony
European legal framework now has a binding force in Romania and harmonising with European legislation will see an increase in the 'technical' aspects of law which require a global understanding of complex economic and trade rules.
This means that there will be a huge demand for knowledge in competition and anti-trust, environmental legislation, tax laws and VAT and excise. Most of these are already in the Romanian legislation – it is just they have never been implemented.
Exercising EU laws on a Romanian market will have an effect on business law, competition law, litigation arising from alleged state aid to companies, according to Florentin Tuca, Tuca Zbarcea and Associates.
There will be a "promising market" in alternative dispute resolution, he adds.
"Compliance with EU directives will come at an operational cost to numerous businesses, the total impact of which has been largely underestimated," says Ted Cominos of Linklaters Miculiti & Asociatii. "Many small and medium size businesses will find their cost of operation increasing as a result, potentially making such enterprises uncompetitive."
In Brussels, Romania is likely to see cases against the country in the food industry and sanitation, agriculture and certain restrictions on access to labour.
"No [case] has yet a community dimension," says Markus Piuk of Schoenherr. "We will see them very soon. It would be interesting to see if a Romanian law firm presents the case in front of EU commission." Europe is also getting tough on piracy and intellectual property. This aspect is likely to affect Romania. But there are few intellectual property experts in Romania, it seems.
"You have to be like a freak to do this," says one lawyer, "and like to litigate."
---
How much do you earn?
What nobody reveals and everyone wants to know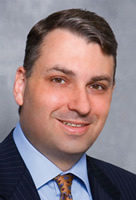 "Profits per partner in Romania are likely to remain stationary," Ted Cominos, Linklaters Miculiti, Mihai & Asociatii
Law firms in central and eastern European countries, on the whole, refrain from revealing their profits per equity partner. In Romania, estimates for the higher end of the market veer between 250,000 and 450,000 Euro, although it is suspected that some very senior partners are earning way in excess of this.
On average, Romanian law partners do not earn as much as their counterparts in the large western countries, but earn more than their colleagues in Serbia and Bulgaria.
In regard to some Visegrad nations that joined the EU in 2004, Bruno Leroy, senior representative with Gide Loyrette Nouel Bucharest says profits per partner in Romania are approximately the same level as in other CEE countries.
But ZRP's Catalin Predoiu argues that profits per partner in Romania are inferior to those in such countries, although a balance will happen in the next years.
Meanwhile, Markus Piuk says he suspects the profits in Poland are lower than in Romania, because of tough competition between foreign and domestic practices.
The size of the Romanian legal services market is likely to rise to 150 to 160 million Euro for 2007, according to estimates from Tuca and Associates. The law firm calculates that this means an average profit per partner of up to 450,000 to 500,000 Euro, compared to the current average of 300,000 to 350,000 Euro.
Estimates put profits
per partner at an average of around 350,000 Euro
For example, in 2006, Tuca had a turnover of 7.2 million Euro and a profit of nearly 55 per cent. This works out at around 400,000 to 450,000 Euro profit per partner.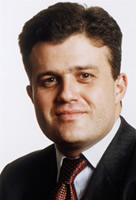 "Profits per partner are approximately the same level as in other CEE countries," Bruno Leroy, Gide Loyrette Nouel
Many firms expect this gradual rise. "The profit value of the law firms from Romania will increase in the following years," says Catalin Baiculescu, partner at Musat and Associates, "as since Romania's joining the EU, the businesses will diversify, the commercial circuit will be more intense and many of the biggest European companies and multinationals announced their intention to enter the Romanian market."
But Ted Cominos, partner at Linklaters, warns against Romanian lawyers putting a down-payment on that third Lamborghini.
"Profits per partner in Romania are likely to remain stationary," he says, "as hourly rates increase so will (likely) overhead, with the net effect being neutral."
Fee status
Profits are linked to fees. However, there are still a large number of success fees and fixed fees in Romanian law, as opposed to a structure of hourly payments.
Many local firms negotiate fees by arrangement with each client. Many international firms state they have to compete at ridiculously low levels and very "creatively" on fees. "There is no common criteria for Romanian law firms for establishing fee and no criteria on which the basis for the fees are established," says Cristiana Stoica of Stoica and Associates.
All reports by Michael Bird
and Corina Mica