Finance ministry u-turns on
punitive car import tax
Car tax lift could see old cars back in business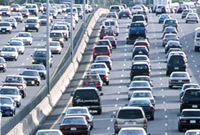 Varujan Vosganian, the Minister of Economy and Finance, said a punitive tax on registering old imported cars in Romania will be modified, taking into consideration the European Commission's warning that the law breached free market rules.
The legislation introduced at the beginning of this year penalised the import of cars older than six years with large engines from western Europe.
Though the move was officially designed to protect the environment, it was viewed as a protectionist measure to ensure cheap car imports suffered in competition with sales from car makers in Romania.
The European Commission threatened to take Romania to court as the move breached rules on the fair distribution of goods within the EU.
But Vosganian's new proposal will allow individuals to import second hand cars which are up to 15 years old, without suffering from the punitive tax.
It will also be recalculated taking into consideration the level of depreciation of the car. This means that as the age of the car grows, so the annual tax will also decrease.
---
Lost property owners looks to Strasbourg for justice
Justice for owners of property lost during Communism is found only in Strasbourg, because of laws stuck in a bureaucratic limbo in Bucharest
The anticipation of the Fondul Proprietatea or 'Ownership Fund' in2005 brought hope to Romanian citizens who lost property during Communism.
But delays in implementing the fund have caused thousands of these former owners to seek justice in the European Court of Human Rights (ECHR), causing losses in the millions of Euro to the Romanian state.
The Government set up the four billion Euro fund to compensate around 200,000 people dispossessed of homes during 1945 to 1989. These were properties the state forcibly acquired and now cannot restore to their former owners, because they are flattened under a sports hall or a block of flats
To reimburse these individuals in cash would break the Government's bank. Therefore, the Cabinet proposed the establishment of an investment company to give these Romanians a portfolio of shares in state companies listed on the Bucharest Stock Exchange (BSE).
Here the state sells off companies where it has residual shares, creates liquidity in the capital markets and brings justice to the restitution process - without bankrupting the state.
But after two-and-a-half years of proposing legislation, appointments of a management team for the fund, the sacking of its president, criticism from the ECHR and much dragging of official feet, nothing has happened.
No family which lost its fortune during Communism has seen a bunch of fat shares in Romtelecom or Petrom. In February 2007, the former Public Finance Ministry launched a public debate on the draft law. This was waiting for the nod from the institutions and ministries involved in the project. Incoming Minister of Economy and Finance, Varujan Vosganian, said he will put it forward for approval, as we went to press. But even if the Parliament approves the laws, this would take up to nine months to enter into operation – at the earliest in mid-2008.
The four billion Euro fund would include a portfolio of Government shares in 119 companies such as Petrom, Hidroelectrica, Romtelecom, Henri Coanda Airport or the Turceni, Rovinari and Craiova power complexes, for which the state will place minority stakes on the BSE.
According to the law, citizens can choose between shares at the Ownership Fund or cash for property worth up to 200,000 Euro. This money would come from the Ministry of Economy and Finance. For any properties worth over this figure, the state will give the difference in shares.
But since the beginning of 2007, the ECHR has ordered Romania to pay the former owners compensations of millions of Euro because the promised fund does not function.
In the Paduraru .v. Romania and Negoita .v. Romania cases, the ECHR forced the Bucharest Government to withdraw from the state budget 63,000 Euro and 85,000 Euro respectively. ECHR has about 9,000 such cases on its books, with similar decisions expected.
But with these precedents in play, even if the Ownership Fund is in operation, the state might be forced to give out the entire amounts, over 200,000 Euro, in cash.
"Whether or not the cash would have to be given out if the fund is functioning is open to interpretation," says Dan Visoiu, partner at Biris Goran.
The state has to give to the people "just and fair compensation" for their lost property which does not include a risk-bearing instrument that could lose its value quickly. Visoiu argues that a portfolio of shares is such an instrument, but not the leu, even if is subject to currency fluctuations.
Many lawyers have argued that the combination of allowing former property owners 200,000 in cash and the rest in shares is a fudge. "What is the legal rationale for giving one owner 200,000 Euro and another 200,000 plus 50,000 in shares?" says Visoiu.
But one lawyer close to negotiations argues that this is the best practical solution.
"There is no alternative," he argues. "Cash is not possible. It would bankrupt the Government."
Other lawyers are more upbeat. If the legislation is clear and the fund gains acceptance as a viable investment vehicle, it could gain interest from investors abroad, boosting the domestic stock market.
"Assuming the legislation will allow a secondary market to trade the shares owned by the pre-Communist property owners in the Ownership Fund, we have international clients who would be interested to acquire these shares from these owners to establish portfolio positions," says Bryan Jardine of Wolf Theiss.
By Ana Maria Nitoi and Michael Bird
---
Political turmoil cuts
business confidence ratings
Standard & Poor's Ratings Services has cut Romania's outlook to 'stable' from 'positive' to reflect the political turmoil since the beginning of 2007.
S&P analyst Remy Salters said Romania is undergoing a political crisis at a time when it should be implementing key structural reforms following EU accession.
The other two major rating agencies, Fitch and Moody's have not lowered their country ratings.
Fitch analysts said a Government reshuffling is not a reason for lowering the 'BBB' rating, with stable prospects, which Romania was given in relation to long-term foreign currency debts. However, Fitch said there is a risk that continued political instability could interrupt the reform process. Instead, the minority status of the new Government and its reliance on foreign support increase the risk of blockages in structural and institutional reforms, according to a Fitch statement.
Moody's could review the national rating for Romania from "stable" to "negative" if reforms are delayed or the budget deficit registers an important increase. "The prospect of the rating assigned by Moody's to Romania is stable," Kennet Orchard, analyst for Romania of the international financial evaluation agency, told Mediafax. "We are unlikely to modify it to 'negative' unless the reform process is greatly diverted or the budget deficit registers a steady increase to a high level."
Romania has a 'Baa 3' Moody's rating, with a stable prospect.
---
Romanian copper deal for Serbian
mines in meltdown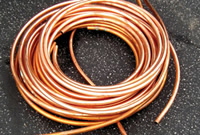 Serbia has cancelled a 305 million Euro contract with copper manufacturer Cuprom Romania, saying the company failed to submit financial guarantees for buying the Balkan republic's copper mining complex.
Cuprom Romania, which offered the highest bid for the mine in an auction last December, failed to meet a deadline to secure a financial arrangement to buy the mines and smelter RTB Bor, according to Serbia's privatisation authority.
Horia Simu, chairman of the board of Cuprom confirmed the cancellation to The Diplomat, but would not comment further as we went to press.
Earlier in the month, Cuprom Romania signalled it might withdraw from the deal, citing "considerably changed circumstances".
Cuprom's purchase of RTB Bor would have joined Rompetrol's purchase of French petrol station group Dyneff as the most significant private Romanian acquisition of a foreign company.
RTB Bor has 4,500 employees and a copper output of around 75,000 tonnes, but Cuprom's move had gathered opposition from the unions at RTB Bor and local officials.
---
Billion Euro-plus Casa Radio project
to see new aparthotels
Ongoing developments at the Casa Radio project will witness a new Centre Ville aparthotel.
The project, on the banks of the Dambovita close to Eroilor Metro station, will include a luxury shopping centre of over 120,000 sqm and a hotel. The plans for the entire Casa Radio project have already started and the time-frame for completion is by 2017. Elbit Medical Imaging, part of Europe Israel, will invest around one billion Euro in the project.
The area next to the complex, now a wasteland, will be used for the development of another Centre Ville Aparthotel of 120 apartments, a convention centre, leisure area and an office building for the Government.
The aparthotels will include a swimming pool on the roof.
"We hope that the first project will be ready in three years from now," Yaron Ashkenazi, general manager of Centre Ville Aparthotel, told The Diplomat. "Most probably these will be the shopping mall and the hotel."
For more information see Israeli focus
---
Short News
Gazprom to deliver gas to Romania
Russia's energy giant Gazprom and Romania's Conef Energy have signed a contract for natural gas deliveries to Romania in 2010 - 2030. Under the contract, Romania will receive up to two billion cubic meters of Russian gas annually, with an aggregate supply volume due to reach 42 billion cubic meters. Russia has supplied natural gas to Romania since 1979, and some 110 billion cubic meters of Russian gas was exported to the country as of 1 April 2007. Conef Energy is part of Marco Investment and Industries Group, which controls a vertically-oriented aluminium holding group.
Russians aim to buy vehicle plant in EU
Russia has launched a competitor to US car giants General Motors and Ford in the race for the acquisition of state-owned factory Automobile Craiova. JSC Russian Machines, a company owned by Russian tycoon Oleg Deripaska, has sent a letter of intent for the former Daewoo Craiova plant. The Romanian Government will offer for sale 95 per cent of the company's shares this June.
Austrians poised to take over Greek cereal milling business
Austrian Leipnik-Lundenburger Invest Beteiligungs (LLI) will take over a majority holding of the Bulgarian and Romanian subsidiary of the Greek Loulis group, subject to approval by the cartel authorities. A preliminary contract between the LLI and Loulis Mills was signed last month, with LLI acquiring 60 per cent of the Romanian subsidiary Loulis for a reported 50 million Euro. Part of the deal was also 60 per cent of the Bulgarian subsidiary Sofia Mel, five per cent of the Greek parent company Loulis Mills and one per cent of the Albanian subsidiary Atlas. The Greek Loulis group has sites in Bucharest and in Targu Mures, producing cereal-based products such as bread and breakfast cereals.
Construction of 'Dream pipeline' due by 2013
Energy ministers of five southern European countries have signed the declaration to build the 2.6 billion Euro pipeline to pump oil from Romania to Italy. Often referred to as 'the dream pipeline', the Pan European Oil Pipeline will be 1,300 km long and will transfer crude oil, including oil from Russia and other countries bordering the Caspian Sea, from the Romanian Black Sea port of Constanta, via Romania, Serbia, Croatia and Slovenia to the Italian northern Adriatic port of Trieste. Construction of the pipeline is expected to begin between 2011 and 2013.
Petrom City gets Spanish constructor
South-eastern European oil and gas leader Petrom has appointed FCC-owned construction company Alpine to build its 80 million Euro centralised headquarters in northern Bucharest on the site of a former fuel storage, near the Straulesti lake and due for completion at the end of 2009. Works are scheduled to start by the end of this year. Petrom City will be a centralised HQ for Petrom's service employees, now working in six offices in Bucharest and other central locations. During World War II, the allies bombed the site, destroying the Romanian tank force and causing fuel leakages into the soil. This year Petrom has started ten million Euro ecological rehabilitation on 200,000 sqm of this land, due for completion in 2010.
Annual inflation reaches post-revolution low
Romania's annual inflation slowed to a post-communist low of 3.66 per cent for the period between March 2006 and March 2007, stated the National Statistics Institute. Romania is on track to cut its inflation to between three and five per cent for 2007.
Lifting of border controls boosts trade deficit
Romania's trade deficit grew by 83 per cent in the first two months of 2007 compared to the same period last year, to 2.56 billion Euro, on higher imports from the European Union. Exports were up 12.5 per cent, reaching 4.36 billion Euro, but imports grew by 31.3 per cent. The rise in imports was due to the continued appreciation in real terms of the Romanian currency, the leu, strong domestic demand and the removal of trade barriers after the country joined the EU. In January, Romania also aligned its tariffs for non-EU countries with those of the EU, which were generally lower.
EP proposal to postpone reducing roaming costs rejected
Mobile phone users in Romania and Bulgaria will not be affected by an amendment pushed by Greek MEP Katerina Batzeli to postpone reducing roaming tariffs in the European Union. An EP commission rejected Batzeli's amendment to postpone a reduction on roaming tariffs for the two new EU members. The commission also brought forward a EC move to cut roaming tariffs by up to 70 per cent across the Union, due for vote in mid-May. "Roaming charges are set to tumble," said Parliament's chief rapporteur on this issue, Austrian EPP-ED member Paul Rubig.
FCC builds rubbish dumps powered by waste
FCC, through its subsidiary Alpine, has obtained two environmental contracts in Romania and Bulgaria worth 37 million Euro. Two landfills are to be built 100 kilometres away from Bucharest, in the Dambovita county, at Titu and Aninoasa, as well as refurbishing the existing facilities. The project is worth a total of 22 million Euro. The dumps will be powered with electricity generated from composted household waste from the neighbouring towns.
Leasing firms boosts share capital
Credit Europe Leasing has increased its share capital by eight million Euro, now boasting 8.2 million Euro, general manager Ibrahim Bozkurt told The Diplomat. This is the first such operation since the firm re-branded from Finans International Leasing and officials estimate another share capital increase by the end of the year. Now the shareholder structure of the firm is: Credit Europe Bank (Holland): 99 per cent and Fiba International Holding (Holland): one per cent.
Baba Novac welcomes 12-storey building
Romanian construction company Romfort is pouring about 50 million Euro to erect a 12-storey block of flats, offices and commercial spaces, according to real estate agency Axa Imobiliare. Dubbed Belvedere, the new building is located on Str Baba Novac, across the street from the Alexandru Ioan Cuza park in Titan, Bucharest. The total built area of the block is 20,790 sqm, out of which 3,000 sqm is reserved to the commercial area. The building is scheduled for completion in Autumn 2008.
Capital market welcomes central depository
With a share capital of over three million Euro, Romania's Central Depository was launched last month, in a move to outsource all compensation and deduction operations run by the Bucharest Stock Exchange. The new company administrates over ten million accounts for about half of Romania's population, and operates in 14 branches throughout the country. Officials said a future capital increase will follow.
Immoeast has first right to buy 125 metre-high complex
Austrian investment fund Immoeast has signed first purchase rights contract to buy Cefin Real Estate's 220 million Euro complex on Str Barbu Vacarescu. The office, retail spaces and five-star hotel complex, previously revealed in The Diplomat's June 2006 issue, will include total built area of 85,000 sqm comprising and rise 125 metres high.
Cosmote rises over two million
Mobile phone operator Cosmote Romania last month announced its subscriber base has passed two million, up from 1.2 million at the end of 2006. Rivals Orange and Vodafone have in the region of eight million subscribers respectively. Estimates state that about one in five consumers use at least two phone operators.
KBC Lease completes Romstal Leasing buy
Belgian firm KBC Lease has closed the deal to acquire 99.34 per cent of Romstal Leasing, the largest independent leasing company in Romania. KBC Lease also acquired full ownership of INK Insurance Broker, the seventh largest insurance broker in Romania. The total value of the deal stood at 70 million Euro. But KBC has yet to form a retail presence in Romania.
British fund buys up industrial park
UK-based Investment fund Teesland iOG, an investment fund based in London, has bought the Industrial Park A1 on the Bucharest-Pitesti highway, for 70 million Euro from Italian firm Cefin Real Estate, according to Ziarul Financiar. Cefin Real Estate will continue to be the administrator and developer of the project. Industrial Park A1 is over an approximately 35-hectare plot.
Austrian and Czech law firms head to capital
Hirsch and Associates, a partner of Austrian international law practice Niederhuber Hager, has opened in Bucharest, while Czech law firm Konecna and Safar also plans to open this month. The managing partner of the Bucharest Office of the NH Network is Monika Hirsch and the firm hopes to grow to ten lawyers and 15 fee-earners by 2008. Ms Hana Sevelova will take up the reins at Konecna and Safar, which will employ up to five lawyers.
.