IMPACT maintains gross margin of 31 percent and reports revenues of 21.5 million euro in the first nine months
Posted On November 16, 2023
---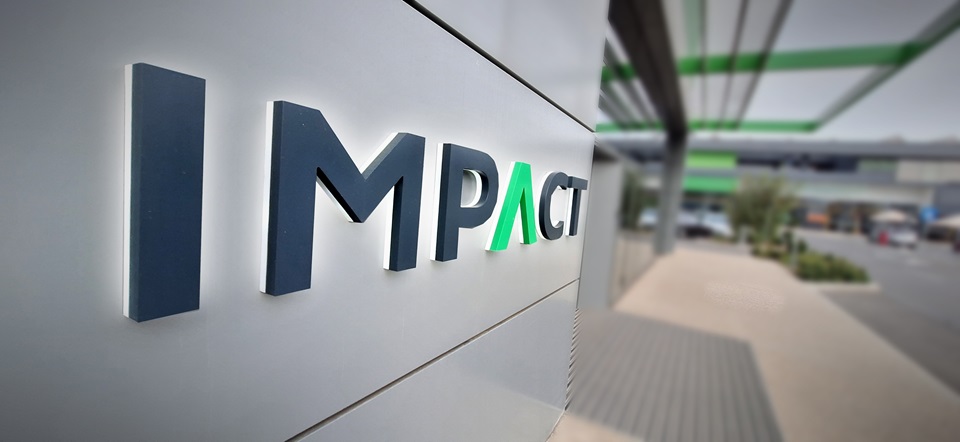 IMPACT Developer & Contractor reports revenues of 21.5 million euro as of September 30, 2023 and a gross profit of 6.6 million euro, with a constant gross margin of 31 percent.
As a result of vertical integration, the group's revenues come from the activity of IMPACT, SPATZIOO and RCTI. Thus, 16.8 million euro are generated by the sale of 110 units, and 4.7 million euro from the rental of commercial spaces in GREENFIELD Plaza (Baneasa), the management and rental of properties developed by IMPACT, as well as from construction works.
Most units sold in the first nine months of the year, respectively units for which a sale-purchase contract was signed, were registered in LUXURIA Residence (47 percent), followed by BOREAL Plus (31 percent) and GREENFIELD Baneasa (22 percent). The average sales prices had an upward trend in the first three quarters, compared to the same period last year, increasing by 9 percent in GREENFIELD Baneasa, to 1,341 euro/sqm and by 5 percent in LUXURIA Residence, to 1,822 euro/sqm.
In addition to the units sold, as of September 30, 2023 IMPACT has another 381 pre-sold and reserved units, with a total value of 43.2 million euro. Of these, 85 percent are in GREENFIELD Baneasa, 8 percent in BOREAL Plus, 6 percent in GREENFIELD Copou and 1 percent in LUXURIA Residence. By the end of next year, 357 units with a value of 40.4 million euro will be converted into revenues.
72 percent of the total 954 homes completed in the last three years are contracted as of September 30. In GREENFIELD Baneasa, IMPACT's flagship project, the contracting rate of completed units is 98 percent. In LUXURIA Residence, the first residential complex in the country certified BREEAM Excellent, 83 percent of the apartments are contracted, while in BOREAL Plus, the residential complex in Constanta put into use in May, the dwellings are contracted in proportion of 32 percent.
IMPACT owns a valuable land portfolio in Bucharest, Constanta and Iasi, of about 71 ha, with development potential for 5 more new large-size sustainable projects, with a market value estimated at over 1.5 billion euro. For one of these projects, GREENFIELD Copou – Iasi, a project with a market value estimated at over 175 million euro, the company obtained the building permit in July. At the same time, IMPACT has made important steps in the authorization process for ARIA Verdi, a project with a market value of over EUR 350 million, located in the Barbu Vacarescu area of Bucharest, obtaining the urbanism certificate.
As of September 30, 2023, IMPACT has building permits for 2,693 units in Bucharest, Iasi and Constanta, with an estimated market value of 390 million euro. Of these, 982 dwellings are in various stages of construction, while for another 1,711 dwellings construction is to be started.
In the first three quarters of the year, the EBITDA margin increased to 65 percent, both due to revaluation gains recorded as of September 30, 2023 and due to optimization of expenses. At the same time, IMPACT maintained a constant liquidity position, with 9.7 million euro in cash and cash equivalents and debt to equity at 28 percent.
---
Trending Now