Sabir Sami, CEO KFC: "We see huge opportunities, significant growth potential in Romania"
Posted On November 15, 2023
---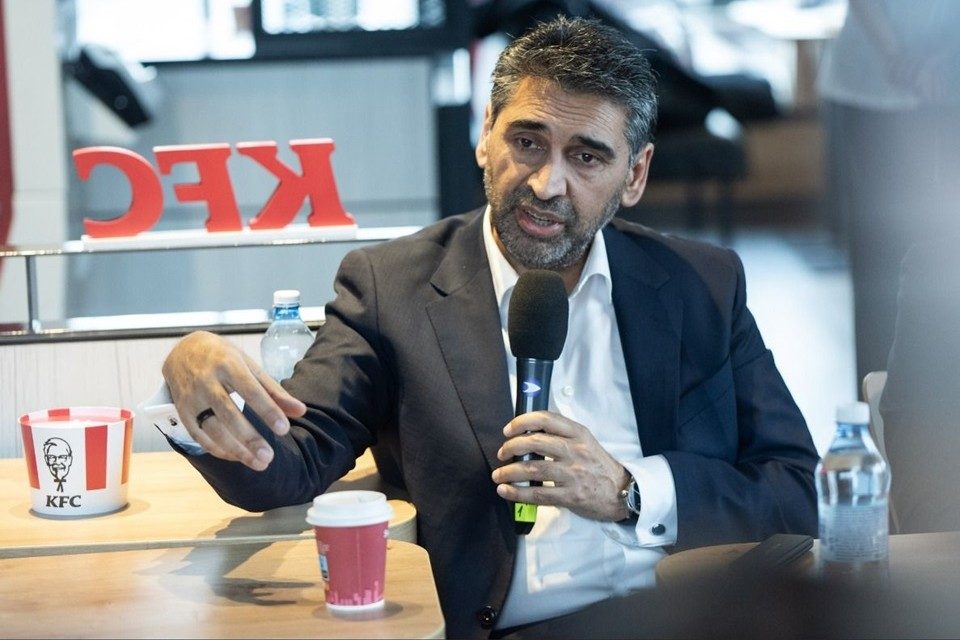 KFC sees 'huge opportunities' to grow on the Romanian market in the next years, according to Sabir Sami, CEO of KFC.
"Even in the current economic context, we see the opportunity to grow our business. We are the fastest growing retail brand in the world. We open 7 new stores each day. We see huge opportunities in Romania and in the Eastern Europe market, and we see significant growth potential," Sabir Sami said in a press conference.
"By 2040 we want to reduce our carbon footprint by 46 percent, and we want to become carbon neutral by 2050. The 'sustainability is more expensive' topic is not valid anymore. It requires you to be creative and committed, which is something that we are doing," he added.
Sphera Franchise Group, the largest group in the food service industry in Romania, registered record total sales of one billion RON in the first nine months of 2023, a 12.7 percent increase compared to the same period of 2022. The Group significantly improved its profitability in the three quarters with double-digit increases in restaurant operating profit and normalized EBITDA and triple-digit increases in operating profit and net profit.
KFC Romania remains the main contributor to total revenues, with sales of over 776 million RON in the first nine months of the year, up by 13.2 percent from the same period in 2022. Its profit margins are double-digit, with an operating profit from restaurants of 89.6 million RON (+31.4 percent YoY), and a normalized net profit of 51.3 million RON (+29.3 percent YoY).
---
Trending Now