Nuclearelectrica announces new 509 million Euro project for the refurbishment of Cernavoda NPP Unit 1
Posted On November 8, 2023
---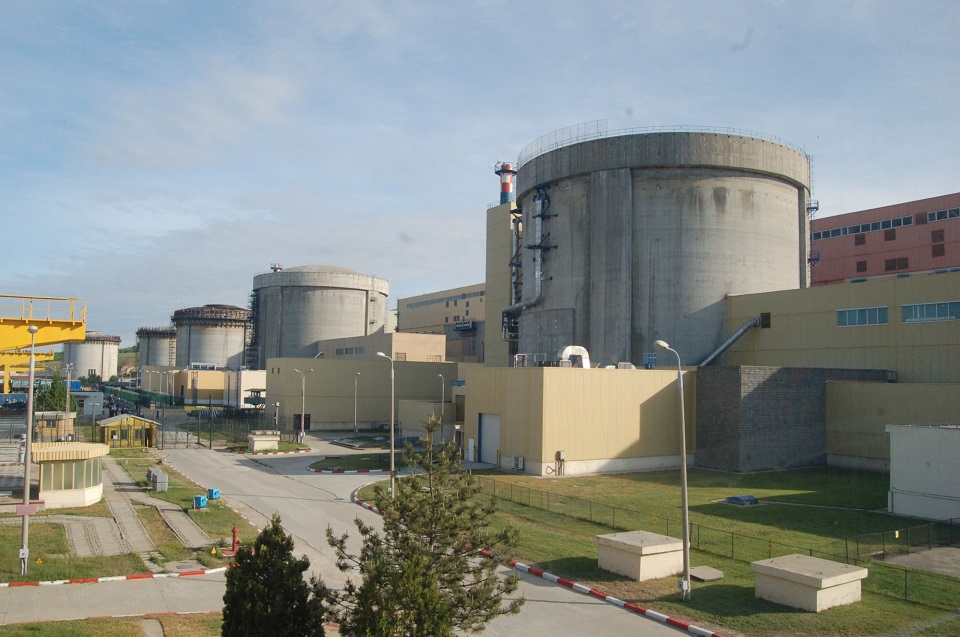 Nuclearelectrica announces that, following the conduct and completion of an awarding procedure, it has sent to Candu Energy Inc. and Canadian Commercial Corporation, a notice of award of contract for the supply of reactor tooling and components, as well as engineering services and technology, in support of the life extension of the CANDU® reactor of Cernavodă NPP Unit 1. Valued at approximately 750 million CAD (509 million Euro), the contract will build on a series of previous pre-project contracts for Unit 1 Refurbishment, with AtkinsRéalis.
"We are happy to extend our collaboration for the Retubing and Refurbishment Project of Cernavoda Unit 1 NPP with AtkinsRéalis, which already proved its experience and capabilities. As Unit 1 is a strategic pillar for Romania's energy stability, we are proud to conduct this project at excellent standards and continue to offer clean energy for the following 30 years after its refurbishment. Moreover, the extension of the lifetime of Unit 1 will continue to bring multiple benefits to Romania: preserving high quality jobs, as well as creating new ones, investments in the community, an important contribution to local and national budget, as well as projects for the local supply chain, as part of our vision to create a sustainable future for the next generations," said Cosmin Ghiță, CEO of Nuclearelectrica SA.
Cernavoda NPP Unit 1 entered commercial operation in 1996, has an installed capacity of 700 MWe, and in its 27 years of operation has delivered 138,388,129 MWh to the National Energy System, at a capacity factor of over 90%, which has consistently placed it among the best performing units globally. After refurbishment, in 2029, Unit 1 of the Cernavoda NPP will continue to produce around 5 TW annualy and avoid the release of 5 million tonnes of CO2 annually, as nuclear energy has the lowest carbon footprint of all sources over its entire life cycle.
"As the original equipment manufacturer (OEM) of CANDU nuclear technology, we are proud that this tried and tested Canadian-developed solution—that has been so effective domestically and abroad— has also provided Romanians with emissions-free, cost-efficient and uninterrupted power for generations, securing its continued energy independence and also serving as an excellent blueprint for the rest of Eastern Europe," said Ian L. Edwards, President and Chief Executive Officer, AtkinsRéalis. "Not only is this award perfectly aligned with our Net Zero philosophy, but it also operationalizes our commitment to engineer a better future for our planet and its people."
As the exclusive licensee of CANDU intellectual property portfolio and contributing its unique experience and know-how in respect of all aspects of CANDU technology, AtkinsRéalis is the only organization which has taken a leading role in all CANDU reactor life extension projects to date globally, including those successfully executed or underway in Asia, North America, and South America. AtkinsRéalis' current work on CANDU reactor life extension projects in Ontario includes 10 reactors at Darlington and Bruce Power.
"We're honoured and privileged to continue our decades-long relationship with SNN and this award letter is a sign of their continued confidence in our longstanding work and proven capabilities at Cernavoda," said Joe St. Julian, President, Nuclear, AtkinsRéalis. "It is an important step toward the work that needs to be undertaken to extend the life of their CANDU reactor and to continue the legacy of CANDU technology's exemplary operating and safety record, which is a source of pride in Romania. It's why they're also progressing plans for the build of two more CANDU reactors on the Cernavoda site."
The signing of the contract is scheduled to take place in the coming weeks and its entry into force is subject to the approval of SNN's General Meeting of Shareholders and the completion of Government of Canada approval procedures.
---
Trending Now