OTP Bank Romania contributes to the development of rural schools through EduPlant project
Posted On September 7, 2023
---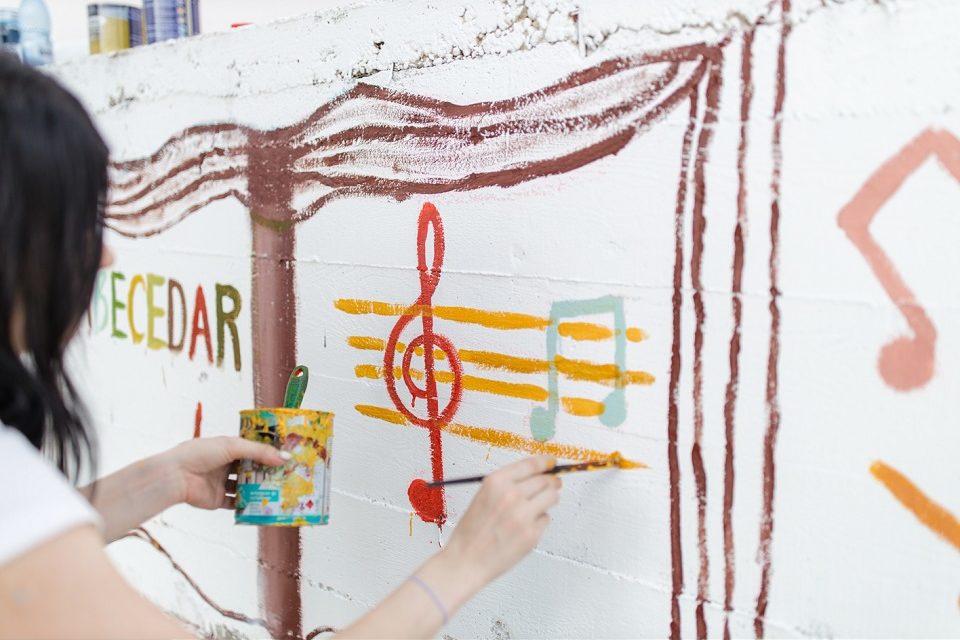 OTP Bank, in partnership with Aura Ion Association and OTP Bank Romania Foundation, carried out a volunteering initiative on Friday, September 1st, at the General School in Stejaru Village, Teleorman. This initiative is part of an extensive campaign to enhance rural schools, with the aim of providing students with an optimal environment for educational development. Over 500 children, including preschoolers, primary and middle school students, as well as children with special educational needs, benefit from these resources.
The beginning of the new school year presents a timely opportunity to remind that every child deserves the chance to learn and grow in a pleasant environment. Accordingly, volunteers from OTP Bank, OTP Leasing and the bank's Foundation worked together to transform the school into a more pleasant and functional space for the 128 students of Stejaru Village.
The schoolyard was carefully landscaped, the fence received a fresh coat of paint to regain its shine, and green and socializing spaces were created to encourage interaction and student development. As part of the same project, OTP Bank, together with the bank's Foundation, equipped and arranged a fully functional library for the school's students.
"Through the dedication and enthusiasm with which they have been involved in improving the education of children in rural areas, OTP Bank volunteers and the entire company have transformed not only the physical spaces of the school and the library, but also the landscape of possibilities for these children. Their remarkable actions demonstrate that investing in education is the most powerful currency for a brighter future." – Mariana Ciuca, President, Aura Ion Association.
"Together, through this initiative, we aimed to bring a ray of hope to rural schools in Romania. We all joined forces, and in the end, we rejoiced in the outcome: the children of Stejaru Commune now have a more colorful, cheerful, and enjoyable space. Because education in vulnerable environments requires continuous support, we have committed to providing these children with what they deserve – a chance for a better future." – Maria Ghețea, Vice-President, OTP Bank Romania Foundation.
Over the past two years, OTP Bank, together with its partners from civil society, Aura Ion Association and OTP Bank Romania Foundation, has initiated and supported projects focused on improving access to quality education and sustainable development in rural communities across the country. Within the framework of three EduPlant initiatives, three rural schools have been enhanced and equipped with three modern and fully functional libraries.
These libraries have been furnished with comfortable furniture, a rich collection of books, and state-of-the-art IT equipment. These facilities not only promote reading and learning but also create a stimulating environment for developing digital skills.
---
Trending Now