Romania Sotheby's International Realty announces the sale of a complex of traditional houses near Viscri for 495,000 Euro
Posted On August 31, 2023
---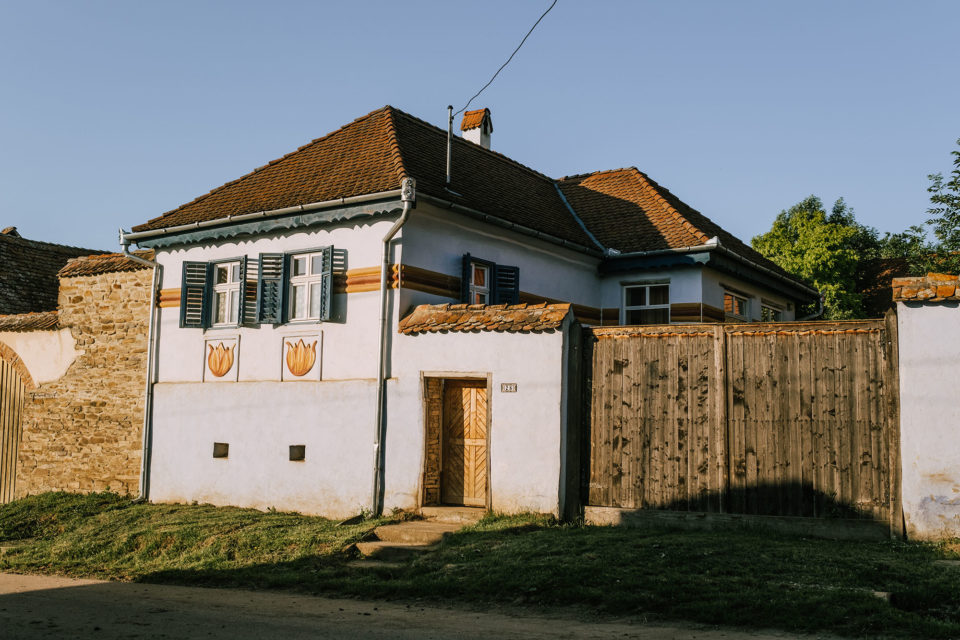 Romania Sotheby's International Realty announces a new opportunity for history and tradition enthusiasts, a property that represents a true gem in the village of Grânari. With a long history, this ensemble of houses has been listed for sale, priced at 495,000 Euro.
This unique property combines rustic charm with authentic elements of architecture and design, transporting you into a world of elegance and tradition. The facade of the house, hides behind it large and bright rooms with beams on the ceiling and wonderful stoves. Each room has a distinct personality, with original stoves instantly becoming the centrepieces of the room.
Small details like blue shutters and double doors painted in the traditional green of the area highlight the attention to detail and respect for local traditions. The cheerfully painted floorboards preserve the authenticity of the place and create a welcoming and authentic atmosphere.
The property is not just about the carefully tended traditional houses, but also offers a generous yard with green grass and manicured shrubs. The cobblestone paths edging the courtyard add a picturesque touch, and plants growing clinging to the walls add to the rustic and relaxing atmosphere.
With 9,000 sq m of land, this property comprises four traditional houses, each with its own story and specific architecture. The buildings vary in age, starting with a house built in 1862, continuing with two other buildings from the 1950s and several functional rooms, including relaxation and event spaces.
Grânari is a picturesque village just 20 km from the famous village of Viscri, famous for its connection to King Charles of Great Britain. With authentic Saxon traditions and the hilly terrain of the Hârtibaci plateau, Grânari offers an opportunity to experience the authentic charm of Transylvania, while avoiding the crowds and high prices of other popular destinations.
This unique property has the potential to serve as a charming family home, but also as an investment in a tourist guesthouse or event centre project. With spa, sauna and terrace facilities, this property lends itself perfectly to those looking to offer an authentic and relaxing experience to their guests.
---
Trending Now