Holcim and CON-A contributed to the construction of the new production unit of the ifm group in Sibiu
---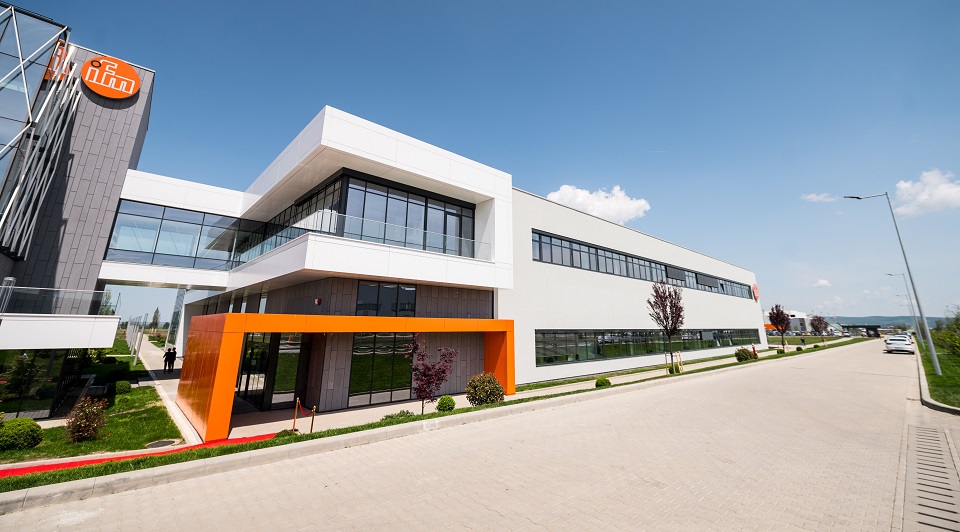 Holcim and CON-A contributed to the construction of the new production unit of the ifm group in Sibiu, the first sustainable production unit certified by the German Council for Sustainable Buildings (DGNB) in Romania and the first industrial construction in Sibiu that complies with green building standards.
Within the project, Holcim supplied ECOPact green concrete, reducing by 35 percent the incorporated carbon related to the concrete used, compared to conventional concrete, and CON-A coordinated the execution of the work through engineering solutions that would contribute to the realization of a durable and sustainable construction.
With an investment of 43 million euros, more than 500 new jobs will be created at the new ifm factory in Sibiu in the first phase, and 3 more production modules will be developed over the next few years.
Anca Alexandru, Director of the Holcim Romania Concrete Division: "Green, environmentally friendly buildings are a central part in the decarbonization of the built environment. Holcim, through all its efforts to transform production processes and innovate in the area of green products certified by environmental declarations such as EPD, is a reliable partner and promoter of the transition to a green built environment. Through our involvement in the ifm Sibiu project, we show once again that our solutions meet the demands of reducing embodied carbon, and the project itself is still an exponent and at the same time an important step in the transition to a decarbonized built environment. Through this example from Sibiu, it is becoming increasingly clear to builders and developers that it is necessary to reduce the CO2 footprint, and investors are increasingly turning to green buildings."
The building, which is already operational, has a built-up area of 12,500 sqm for the development and production of sensors, controllers and systems for industrial automation and digitization of production processes.
Cristian Manițiu, CON-A Zonal Executive Director: "A sustainable construction project from all points of view must be sustainable. This way of building fits perfectly into our way of approaching construction projects and is also our company motto. In the more than 33 years of experience in the construction field in Romania, especially in the industrial segment, we have the necessary engineering solutions, but also the necessary team for the professional execution of the construction. We are honored to carry out the third project for ifm in Sibiu, Holcim has been our partner for years, and ECOPact was the right solution for reducing CO2 emissions. Sustainable construction helps us strengthen our partners' and society's trust in our company and, moreover, contributes to the legacy we want to leave behind – that of building sustainably for future generations."
With a turnover of over 1.45 billion euros, the ifm Group holds 1,170 patents developed for technological automation, over 155,000 customers globally and over 8,750 employees in 180 countries.
---
Trending Now