First photovoltaic and wind power plant in Romania, completed in Tulcea County
---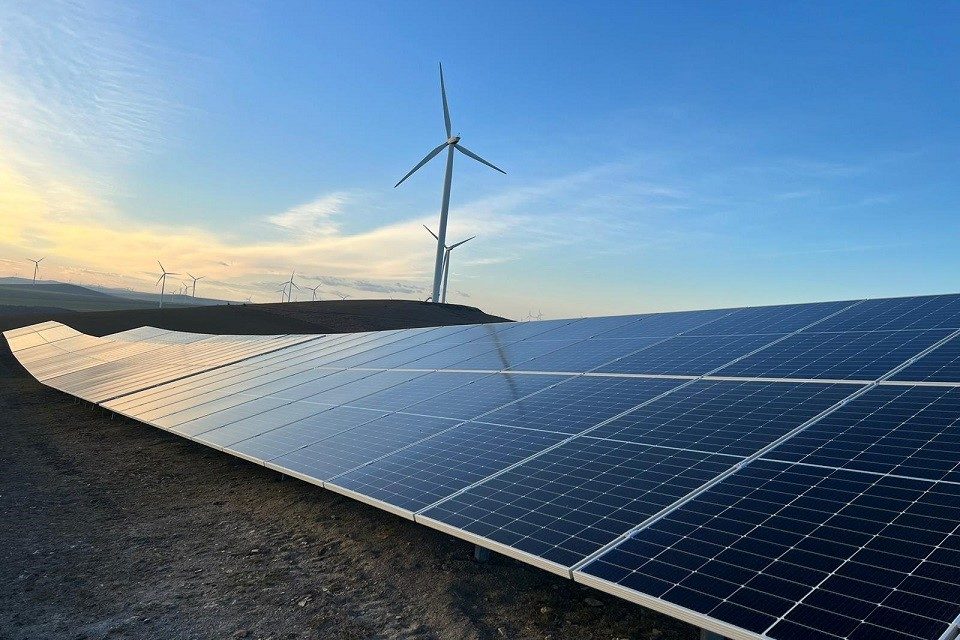 Parapet, a construction company in the solar energy sector with offices in Cluj-Napoca and Nuremberg, and Blue Line Energy, a renewable energy producer and ESRE license holder since 2007, announce the completion of the construction of a 1.1 MW photovoltaic power plant, installed inside the Bestepte wind park, Tulcea County.
It is the first hybrid project to produce energy from renewable sources in the country, according to data from the national electricity transmission company in Romania. The total installed capacity of the hybrid plant currently amounts to 7.25 MW, with an investment of approximately EUR 10 million.
The photovoltaic power plant project involved the implementation of Parapet mechanical infrastructure solutions by placing 2,652 photovoltaic panels in the vicinity of the 3 wind turbines installed in the Beştepe Park, functional since 2014. The installed system ensures a total annual power generation of 24GW, contributing to the reduction of carbon dioxide emissions by 20.400 tonnes/year.
"The project of the hybrid solar and wind park in Bestepe, Tulcea County, is a pioneering one that meets Romania's ambitious targets of decarbonization and of ensuring sustainable sources of electricity production. Thanks to hybridization, the installed capacity leads to less variation in energy production, better use of transmission and distribution systems, thus maintaining grid stability. We welcome the partnership with Blue Line Energy, and we count on expanding such projects for a sustainable energy transition", said Andrada Moldovan, CEO Parapet.
The mixed power plant is in technological trials, and the photovoltaic system will be fully integrated into the existing infrastructure. The wind component of the plant has been operational since 2014.
"We aim to hybridize all the plants we own, as well as to complete the investments already started to build new production capacities. A priority for the company is to complete the proposed investments in storage capacities already approved by the competent authorities within hybrid projects," Blue Line Energy representatives stated.
In the new configuration, the photovoltaic plant will produce a larger amount of electricity during the summer period when power generation from wind sources decreases, thus ensuring less variation in the power generation process. The project ensured an increase in the number of jobs during the construction of the plant and during the exploitation period. Regional, national, and international service and equipment providers were involved in the project.
---
Trending Now