Saint-Gobain and ENGIE Romania start the construction of the largest on-site photovoltaic park in Romania
---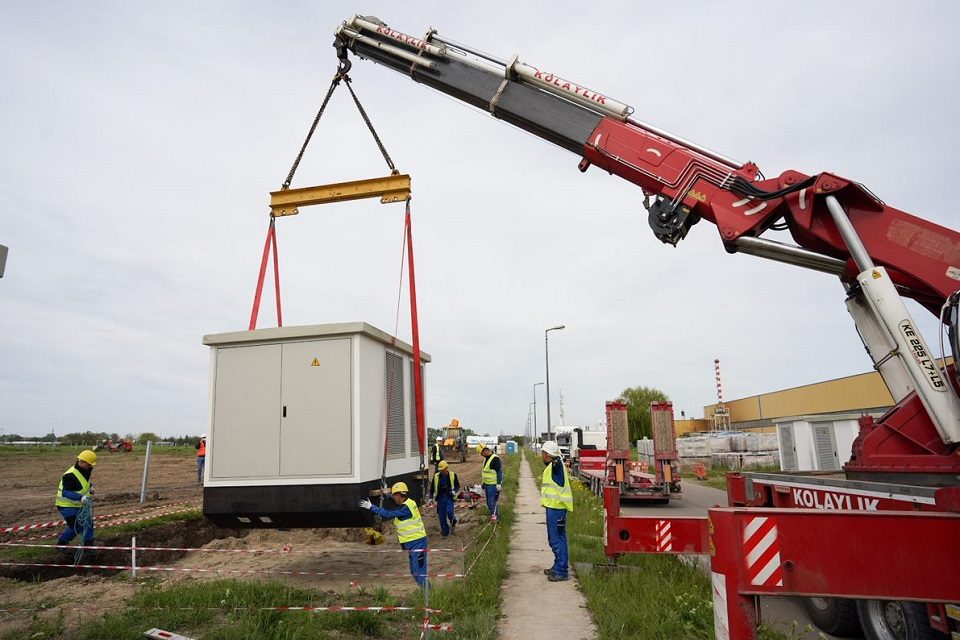 Saint-Gobain and ENGIE Romania announce the start of the construction of the largest on-site photovoltaic park in Romania. Located on the land of the Saint-Gobain glass factory in Calarasi, on an area of 14 hectares, the photovoltaic panel system will be intended for the production of renewable energy within the industrial site, the resulting production will be used 100 percent for self-consumption.
With an installed capacity of 8.6 MWp, the park will consist of 15,760 photovoltaic panel modules. The photovoltaic panels mounted on the ground will provide an important part of the electricity needs of the glass factory in Calarasi.
"We are delighted to meet the decarbonisation needs of our partner Saint-Gobain and thank them for their trust in implementing this key project. Decentralized energy production solutions are increasingly becoming a necessity for businesses that want to stay competitive by reducing energy costs, but also sustainable by limiting CO2 emissions." said Nicolas Richard, Vice President of ENGIE Romania, Responsible for the Energy Solutions Division.
"The start of the construction works of the photovoltaic park at the Saint-Gobain factory in Calarasi represents a reference moment in the course of Saint-Gobain Romania towards achieving the objective of "zero CO2 emissions" and we are honored to have a reliable partner in the development of this project scope, such as ENGIE. We prioritize environmentally friendly energy sources, in parallel with the permanent streamlining of production processes to reduce carbon emissions and energy consumption. Our efforts are also geared towards the circular economy by increasing the recycled content of the products and packaging we use, in addition to sustainable solutions for energy efficient buildings – all with the aim of drastically reducing carbon emissions and resource consumption non-renewables and to create a greener future," said Ovidiu Pascutiu, CEO of Saint-Gobain Romania."
---
Trending Now