INTERVIEW Architect Dragos Epure, Metropolis: "Bucharest is the place to be right now"
---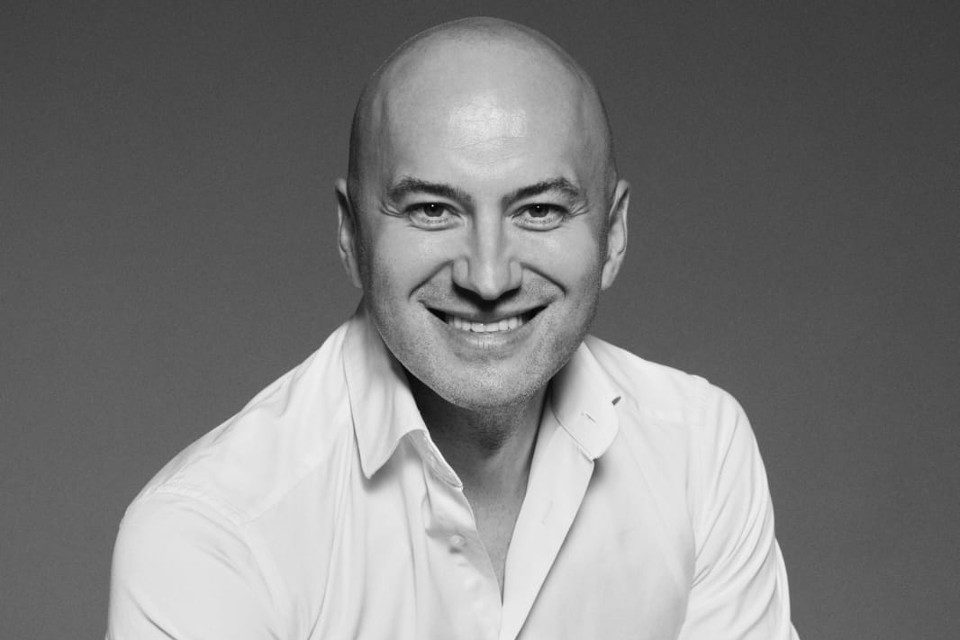 Metropolis, founded in 2004 by the architect Dragos Epure, is one of the most appreciated architecture offices internationally, with significant number of awards, exhibitions, and a wide range of clients in architecture, product design, visual communication, and art installation.
The Diplomat-Bucharest talked with Dragos Epure about the evolution of Metropolis in recent years, the projects it is currently running, but also about its plans.
Dragos Epure is the founder and the leading architect of Metropolis, an architectural studio with a multi-disciplinary structure. He studied architecture at the Technical University of Karlsruhe and at the Technical University of Iasi. After completing his studies in architecture, he graduated with a master's degree from the Academy for Film and Television in Munich. Having a degree in production design, he held various internships in Germany, in the field of media design and architectural building.
How did the market in which you operate evolve during the pandemic? What has changed?
The pandemic has changed the world in so many ways, and for many of us, it has been a time of immense challenge and uncertainty. But amidst the chaos and confusion, there have also been moments of clarity and reflection, moments when we have been able to step back and look at our lives, our priorities, and our goals.
For me, the pandemic has been a time of transformation, a time when I have been able to give myself a complete reset and re-evaluate what is truly important to me. And as I look back on that year, I can say with confidence that it was the best year of my life from all points of view.
The pandemic has helped me to clear my thoughts and set my plans and goals for the coming years. It has given me a renewed sense of purpose, a deeper understanding of myself, and a greater appreciation for the people and things that matter most to me.
Post pandemic, together with my colleagues, we founded Metropolis Academica, a charity that provides scholarships to deserving students from Iasi. By investing in their education, we hope to create a brighter future for our community. In the first year of the project, we granted performance scholarships to six students, the scholarship has a monthly value of 1,500 lei and are granted for one year for each student with the goal of increasing this number in the future and expanding the program to more universities.
During the lockdown, I realized the importance of adaptability and the need to invest in my personal growth. I used this time to enroll in online classes at MIT, focusing on sustainable architecture and mobility. At the same time, I continued to develop my passion for parametric architecture, a direction that our office has evolved significantly in recent years. At the heart of our studio's philosophy is a commitment to nature and sustainability.
We must all embrace resilience and adaptability in these changing times. Let us continue to seek opportunities for personal and professional growth and create positive change in our communities.
What does parametric architecture entail?
Parametric architecture entails many things but, mostly it helps in the construction process and in the rationalization of elements through very specific mathematic laws and algorithms, most of these algorithms we find in nature, and from here comes the poetry of the parametricism. Elements from nature can be transposed into the physical build environment. We are currently working on such projects with this approach. In Romania, parametricism is not a common practice, but internationally these is becoming a very strong trend.
2020 was a year of incredible growth for us. We are trying to convince the beneficiaries to develop projects that take these elements from nature, because in this way they become much more sustainable and have a much longer life span.
Beauty is sustainable. A beautiful project is basically a sustainable project because it lasts over time. For example, the BdP project was done by us in 2009 and is still modern, and the owners have kept the original design.
We always want to explore and have projects that take us out of our comfort zone.
What are the projects you are currently working on?
We have many projects that we are working on at the same time. A very important component of our business is the HoReCa industry. Things move very quickly in this sector, and clients come to us for this reason, because we have the knowledge, we are agile, fast and implement projects very quickly.
We do the implementation from the project to the final product in 3 months, on average. We have incredible execution speed.
We are currently working on the project of our headquarters in the Gradina Icoanei area, and we hope to receive the authorizations as soon as possible. It is a project where we will use sustainable materials, such as wood, green concrete, geothermal pumps, photovoltaic panels.
The project is important because it will be our home, our office and at the same time we want it to be a signature project for our company.
What are the challenges you encounter in discussions with project beneficiaries?
Many architects say that some clients are uneducated, and that is false. I believe that a good architect is the one who finds the right communication and solutions for his clients. You have to empathize; all our clients came back to us for a new project after the implementation of the first project with us. It is very important to listen to your customers. The architect also plays the role of psychologist in many cases.
Most of the time, clients want bigger houses than they need and later tell me that they should have built a smaller house. From my point of view, an ideal house for a family with two children should have no more than 200 square meters.
Sustainability is another very important element for a future building. Albeit the construction costs may be up to 20% higher compared to a traditional building, we need to consider future costs and the efficiency in exploitation of that building. And studies show that the energy costs are 30 to 50% lower for a sustainable building as opposed to a traditional one. Moreover, depending on the materials chosen, the carbon footprint may be significantly lowered. For example, we can use concrete with lower carbon emissions, or bricks or wood fibre. For the insulation we can use cellulose, recycled cotton, or wool instead of polystyrene. In short, sustainability doesn't resume to lower costs of exploitation and lower energy consumption, but it also focuses on choosing the building materials with less impact on the environment.
How does a project evolve from idea to implementation? What are the steps you follow?
In general, our projects go very quickly, with an average of 3-6 months from idea to implementation. However, we also have bigger projects, such as the one we are developing with a real estate developer in the north of Bucharest. That is an example of a parametric architecture project and I estimate that it will be completed by the end of this year.
At the heart of our architectural belief and philosophy lies a deep love for open public spaces, the kind of places that bring people together and inspire a sense of community and connection. We believe that great design is not just about creating beautiful structures, but about creating spaces that enrich the lives of those who use them.
That is why we are always drawn to projects that involve many people, which engage with the public on a deep and meaningful level. Whether we are designing a public park, a community center, a major civic project, or a night club, we strive to create spaces that are not just functional, but also deeply memorable and iconic.
Our projects are easily recognizable, with a bold and distinctive personality that reflects our passion for innovation and creativity. We believe that architecture should be more than just a functional necessity – it should be a source of inspiration, a catalyst for change, and a reflection of the values and aspirations of the communities we serve.
And so, whether we are working on a grand-scale public project or a small-scale community initiative, we approach each opportunity with the same level of passion, commitment, and dedication. For us, there are no limits to what we can achieve, and no challenge too great to overcome. We are architects, visionaries, and agents of change – and we are inspired by the limitless potential of the world around us
How many colleagues are in the Metropolis team?
Our team of six is more than just a group of colleagues. We are a family, bonded by our shared passion for architecture and our unwavering commitment to excellence. Together, we have journeyed through the early stages of our careers, growing, and learning with one another every step of the way, we spend a lot of time together. We travel often to international events
Our unique chemistry is the cornerstone of our success. We collaborate seamlessly on every project, fueled by boundless creativity and a deep respect for one another's expertise. It is no exaggeration to say that we work like a team of 40, leveraging each other's strengths to achieve outstanding results.
And while we may be based in Romania, our sights are set on the global stage. We have already made our mark on the international stages, and we are continually seeking out new opportunities to showcase our skills and expand our horizons.
But we have not forgotten our roots. As proud ambassadors of our hometowns, we are dedicated to using our talents to give back to our communities. Every project we undertake is a chance to make a meaningful impact, not just on the world of architecture, but on the people we serve.
So yes, we may be a team of six. But with our unbreakable bond, unyielding spirit, and unparalleled talent, we can achieve greatness beyond measure.
As architects, we have a unique opportunity to shape the world around us, to create spaces that inspire, uplift, and transform. And we believe that Romania is a place of incredible potential, a country ripe with opportunity and possibility.
Bucharest is the place to be right now, a city on the rise, a dynamic and vibrant hub that offers a wealth of creative energy and a thriving talent pool. It is a place where we can make our mark and bring our vision to life.
But even as we look to the future, we never forget where we come from. For me, that means being an ambassador not just for my home city of Iasi, but for all the talented architects and designers who call this region home.
We are working now on ten projects, but every project, every initiative we undertake is a chance to make a difference, to leave our mark on the world and create something truly extraordinary. And as we work to build a better future for our communities and our world, we are inspired by the endless possibilities that lie ahead
What are your plans for the next period?
As we look to the future, we are excited by the prospect of growth and transformation, by the endless possibilities that lie ahead. We are involved in some exciting architecture contests, and we are exploring new frontiers in the Metaverse that are beyond anything we could have imagined just a few years ago.
So yes, we want to grow – but not just for the sake of growth. We want to grow because we believe that we have a unique contribution to make to the world of design, and because we believe that our ideas and our vision can help shape a better future for us all. Depending on how the things are evolving with all these projects, we will reach a team of at most 15 architects by 2024
And so, as we look ahead to 2024, we are excited by the opportunities that lie ahead. We will focus on completing our project in the Gradina Icoanei area, and on developing more special projects, urban inserts, and renovating old houses in Bucharest. We believe that there are many areas that deserve to be regenerated from an urban point of view, and we are committed to playing our part in making that happen.
---
Trending Now