KFC signs partnership with Rompetrol, opens restaurants in three gas stations on the A1 highway
---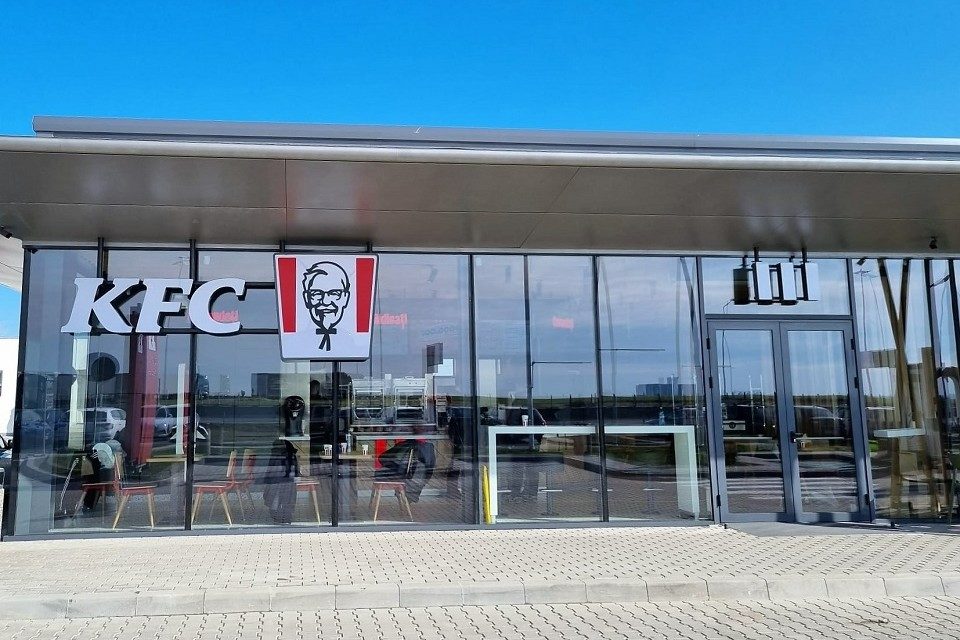 Sphera Franchise Group, the holding owning the companies that operate in a franchise system the KFC brand on the local market, expands its restaurant network and marks a local premiere, inaugurating the first units in gas stations through a partnership with Rompetrol.
KFC DT Pecica and KFC Orastie are two of the three restaurants that the company will operate within Rompetrol gas stations, located on the A1 highway. The value of the investment in the new restaurant format is between 350,000 and 400,000 euros depending on the complexity of the services offered.
"Through this partnership, we mark a local premiere, as KFC is the first restaurant to operate in a Rompetrol gas station. It is representative of the Sphera business philosophy of continuous development including through new restaurant formats or teritories that we can explore. The opening of KFC DT Pecica and KFC Orastie restaurants marks the beginning of a wider collaboration through which we expand the presence of the brand in unexpected but high-potential consumption contexts bringing added value both to our customers and to those who, on their journeys, step into Rompetrol gas stations where we are present" stated Calin Ionescu, CEO of Sphera Franchise Group.
KFC DT Pecica is a Drive-Thru (DT) restaurant and is located on the A1 highway at km 558+380, being the first KFC unit built distinctly within a gas station. KFC Orastie is located at km 340+500, also within a Rompetrol station on the A1 highway. The new units each have a footprint of over 160 square meters, benefit from 24 seats at tables inside and KFC DT Pecica includes a drive line for placing orders from the comfort of the car.
The two restaurants are built according to the latest international KFC standards in terms of design, digitization and facility offered. Both are equipped with ordering kiosks, digital menus, and digital boards that display the orders and their progress and will be open daily from 09:00 to 23:00.
With the inauguration of the two restaurants, KFC generates 50 jobs, which net income for a Crew Member (kitchen worker and Cashier) can reach 3,000 lei from the third month of collaboration. The amount includes the basic salary, meal vouchers and bonuses or gratifications granted according to internal criteria.
KFC DT Pecica and KFC Orastie are the 96 and 97 restaurants in the KFC network. The next KFC unit located within Rompetrol station will be inaugurated in the near future, at Giarmata, on the A1 highway km 500+596.
KFC entered the Romanian market in 1997, with the opening of its first restaurant in Bucharest. The brand continued to develop during the 25 years of activity and, at the moment, the network has 97 units in 39 cities – Drive-Thru, inline and food court.
---
Trending Now