Claire Schalenbourg, BRD Groupe Societe Generale: "Romania is the best country in Europe in terms of gender equality"
---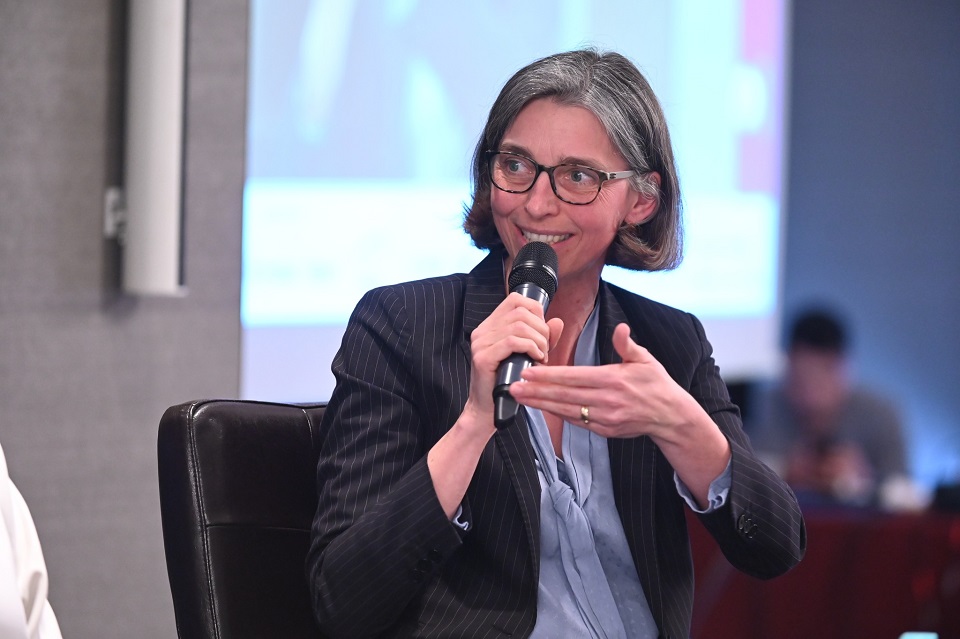 "We are deeply convinced that diverse teams and mixed teams are more creative, more innovative than traditional teams. At BRD, we have a yearly employee barometer to check the opinions of our staff on diversity and inclusion. We have a very good inclusion rate in Romania, an 8.5 out of 10 score on inclusive environment.
We have mandatory and non-mandatory training for our people on inclusion, discrimination, good behaviour. There are many modules, and you don't need to create everything from scratch. We did a lot of awareness through training, and we are also developing a journey for leaders. We have a full chapter on diversity in this leadership journey, because it's very important that managers understand the benefits of diversity," Claire Schalenbourg, HR Executive Director, BRD Groupe Societe Generale said during Belonging at Work conference organized by The Diplomat-Bucharest.
"We often speak about gender diversity. This is the easiest to tackle sometimes and we are taking measures to reduce the gender pay gap. Romania is the best country in Europe in terms of gender equality, so it makes the job easier for me. We target full gender pay equality by 2025, which is reachable with some resources.
Societe Generale Group has the ambition to have 30 percent women in top management positions. In Romania we exceed this percentage, because Romania is one of the best countries in terms of equality.
We insist on creating career paths based on competencies, so we don't appoint managers because they are women. We have a competencies-based model to appoint people in these positions, with a fair process for all candidates."
Full recording of the conference: https://www.youtube.com/watch?v=Li9sNvPk-dU&t=8398s
---
Trending Now