VGP Romania leases 4,500 sqm to leather goods component manufacturer Somarest
Posted On February 21, 2023
---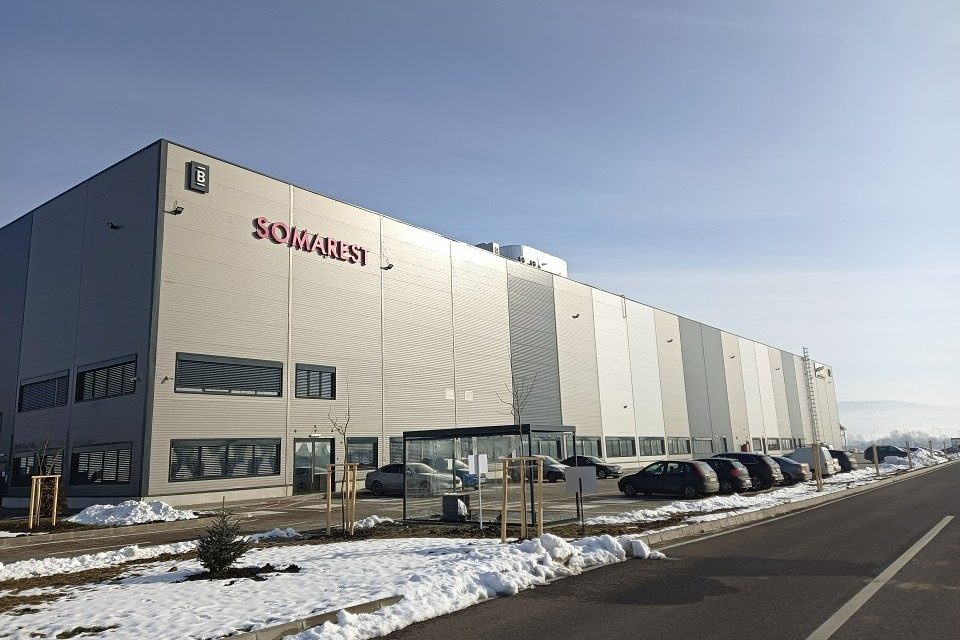 VGP, a European provider of logistics and semi-industrial real estate, leased a hall of 4,500 sqm in the logistics park VGP Park Sibiu, to Somarest, which operates in the field of leather goods. Spread over an area of 219,000 sqm, with over 93,000 sqm of logistics and industrial spaces, VGP Park Sibiu is located in the center of Romania, in the northern area of Sibiu, with direct access to the highway and just 10 minutes from the International Airport.
"VGP Park Sibiu welcomes its newest tenant, Somarest. We are honored to host the production and storage space for one of the top companies in Cisnadie, which selected us to become its third location in Sibiu County, after those in Cisnadie and Avrig. In order to ensure the quality standards for the manufacture and storage of the leather components produced by Somarest, our team of experts has designed and implemented in the rented space customized solutions, consisting of temperature and humidity control equipment", said Cristian Vladescu, Commercial Manager VGP Romania.
"20 years after the opening of the first Somarest Workshop, we inaugurate the opening of the third Workshop, this time in Sibiu. Somarest Sibiu has a total area of 4500 m2 and has as objective the management of the logistics activity and the first part of the manufacturing process of the Somarest Workshops. It all started in February 2022, with the validation of the technical and commercial solution of the project in Sibiu, then on August 15, 2022 the physical arrangement of the Sibiu space. Three months after the start of the works, with the support of the experts from the VGP and of the internal and external collaborators, we managed to start the activity in the new location. The industrial transformation of Somarest Workshops is complex, it will continue in 2023. I thank the teams involved in the arrangement of this project", said Csaba Zolya, Somarest Industrial Transformation Director.
---
Trending Now