Adrem installed 100 kW photovoltaic panels on the roof of the Obor Halls in Bucharest
Posted On February 21, 2023
---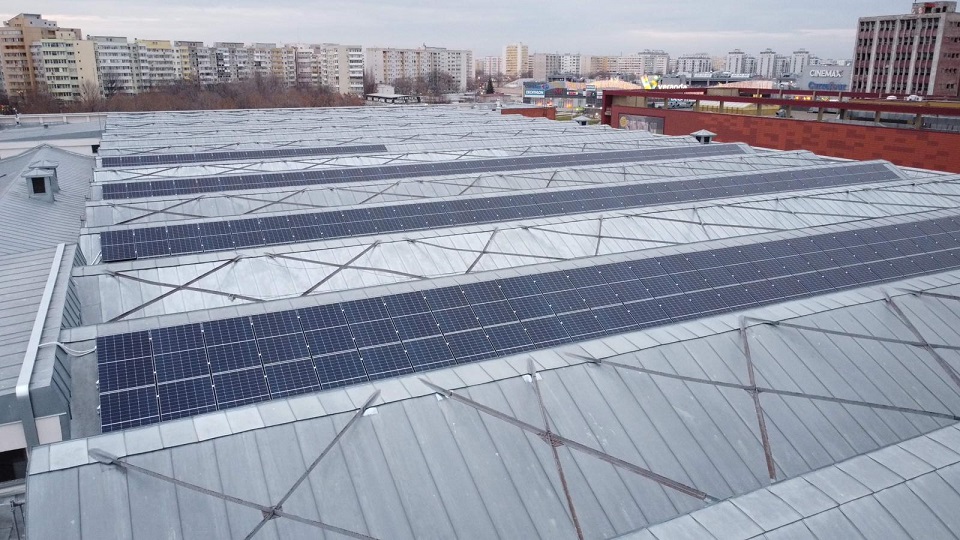 Adrem installed a photovoltaic installation with 244 panels on the roof of the Obor Halls building in Bucharest.
"We are proud of a special work of installing a photovoltaic system on the Bucur Obor halls, a historical monument building in Bucharest! For 3 weeks, a team of 10 electricians installed 244 photovoltaic panels on the roof of the building, on an area of 476.47 square meters, which gives our client the opportunity to produce approximately 107MWh/year", said Corneliu Bodea, founder and CEO of Adrem.
The total number of photovoltaic panels installed on the roof of the building is 244 pieces with an installed power of 410 Wp / panel, resulting in an installed power of 100.04 kWp.
The photovoltaic installation with the installed power of 100 kWp will annually generate a total energy of approx. 118.50 MWh. The surface of a photovoltaic panel is 1.95 m2, and the total surface occupied by them is approx. 476.47 sqm.
The beneficiary will annually produce approximately 107 MWh with which it will amortize its own consumption, approximately 30 MWh / month, intended for the good functioning of the "Halele Centrale Obor" market.
---
Trending Now