INTERVIEW Lucian Enaru, Schneider Electric Romania: "Energy efficiency is key to the good health of any major organization"
Posted On February 15, 2023
---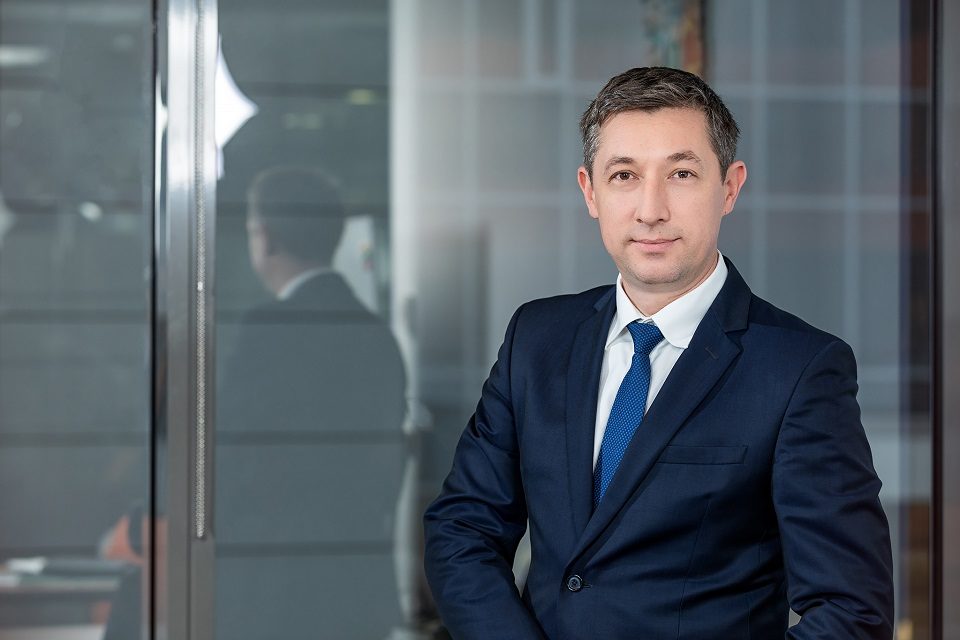 "This year we see that the cost of energy is not coming down, and the overall economic context is far from becoming stable and predictable, so we are here for our clients to help them out managing instability. We want to help them transition to green energy and finding ways to become more resilient and more effective in their energy management," Lucian Enaru, Country General Manager Schneider Electric Romania told The Diplomat-Bucharest. "We are looking for profitable growth by becoming a preferred partner to companies who are implementing digital transformation processes and support them in their energy efficiency and sustainability efforts. Now more than ever, energy efficiency is key to the good health of any major organization,"
How would you describe the evolution of Schneider Electric Romania in 2022?
Last year was an important one for Schneider Electric in Romania, as we celebrated 25 years of activity on the local market. This was a good opportunity for us to revisit our success and celebrate it, while trying to make 2022 in itself a great year for business. We consolidated our market leadership on several business sectors, we completed some major projects
What challenges have you faced during 2022?
In 2022 we all returned to a new normal, integrating some of the learnings of the pandemic, while also relishing the fact that we could meet, work, and do business in person, once again. Compared to the two previous years, it was more manageable and more predictable. It was the year when we were able to push for growth leveraging the newly acquired agility and the flexibility in juggling online and offline work.
Obviously, the war in Ukraine and the chain of economic consequences deriving from the international political situation were new challenges we had to deal with, but if there is one thing we learned and built over the past five years, that is resilience and this focus of looking for opportunities even in the darkest circumstances. The cost of utilities, doubled by the inflation, determined our clients to look more closely to alternative sources of energy or to ways to optimize the way they use their resources and there we could come up with solutions and proposals.
What priorities and business strategy focus do you have in 2023?
This year we see that the cost of energy is not coming down, and the overall economic context is far from becoming stable and predictable, so we are here for our clients to help them out managing instability. We want to help them transition to green energy and finding ways to become more resilient and more effective in their energy management.
What are your most important projects for this year?
We intend to maintain our best-in-class customer satisfaction level, turning contractual cooperations into great partnerships – ensuring customer experience projects, organizing dedicated internal events and training workshops to increase interactions with our partners and spread our vast knowledge in terms of green energy and sustainability.
We are looking for profitable growth by becoming a preferred partner to companies who are implementing digital transformation processes and support them in their energy efficiency and sustainability efforts. Now more than ever, energy efficiency is key to the good health of any major organization.
What are your plans regarding sustainability initiatives in 2023?
Schneider Electric and sustainability go a long way back. It has and will continue to be at the core of everything we do. In 2005, we were the first to monitor our impact on people, planet and profit with an industry-leading Sustainability barometer. Fast forward 15 years, we've saved our customers 120 million tons in CO2 emissions and given about 30 million more people access to energy. And in 2021, Corporate Knights ranked Schneider Electric the World's Most Sustainable Company in their Global 100 ranking.
In 2023, we follow through locally our global initiatives, as outlined in the Schneider Sustainability Impact (SSI) 2021-2025 program. We have six long term commitments that we are pursuing.
Act for a climate positive world
Be efficient with resources
Live up to our principles of trust
Create equal opportunities
Harness the power of all generations
Empower local communities by behaving responsibly
Making the most of digital technology
All our local projects and initiatives stem from these six generous principles.
Which are your expectations for the Romanian market in 2023, anticipated challenges?
The Romanian market has a lot of room to grow, in many areas. The development market is still going strong, with many new office and residential projects on the way. But the potential is even stronger when we think of all the industrial facilities and public buildings (such as schools or hospitals) which are in dire need of brand new power distribution solutions.
Our products and solutions are most of the time unseen – the cables, the panels, the switchboards etc, they tend to go unnoticed during the renovation and refurbishment projects. But if you think how much we rely on connected technology now as compared to 10 or 20 years ago in schools and hospitals, you can clearly see that an upgrade of the power infrastructure to support all this progress is much needed.
What are your main concerns for the foreseeable future?
2023 comes with its new set of concerns, given the rapid evolution of AI and its permeating all business areas. First and foremost, we are now talking about new cybersecurity threats. The increasing use of technology in power automation systems makes them more vulnerable to cyber-attacks.
We continue our efforts to support our clients and their partners on the route to sustainability – helping them to integrate green energy and renewable energy sources into their operations, but also helping them leverage the benefits of automation.
As technology progresses quickly, the infrastructure will have to keep up – and here a lot of investments are required to safely accommodate the rising level of electrical power usage.
---
Trending Now