Schneider Electric unveils smart home energy management solution at CES 2023
Posted On January 6, 2023
---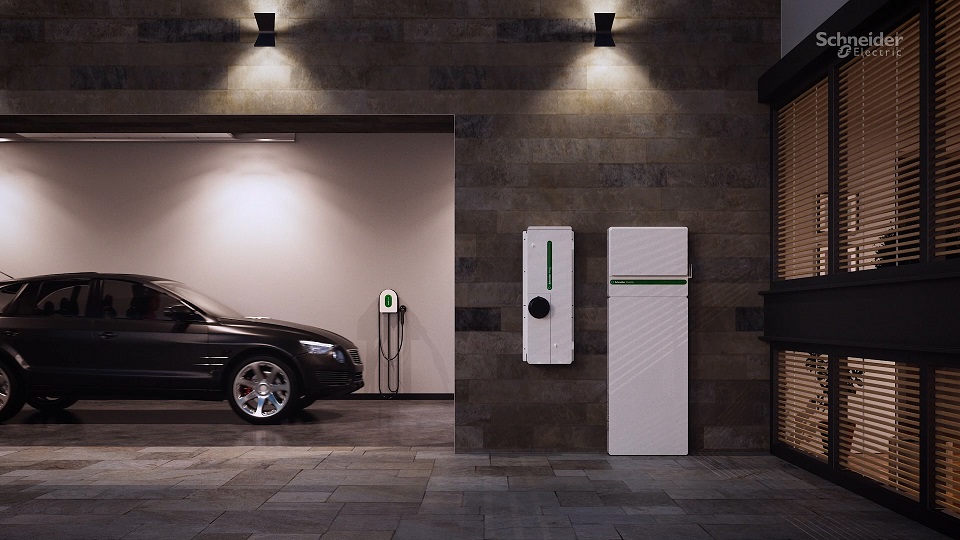 Schneider Electric, the leader in the digital transformation of energy management and automation, unveiled Schneider Home – a home energy management solution for homeowners seeking savings, comfort, and energy independence – at CES in Las Vegas.
The Schneider Home energy management solution includes a home battery for clean energy storage, a high-power solar inverter, a smart electrical panel, electric vehicle charger and connected electric sockets and light switches – all controlled by the easy-to-use Schneider Home app.
The Schneider Home solution orchestrates home energy by bringing together utility power, solar, back up battery and EV charging. It offers unparalleled intelligence to homeowners, including the ability to monitor energy consumption by individual appliance, decide where to prioritize power during an outage to extend available back up power, and avoid expensive electrical service upgrades when purchasing an EV. The solution also allows homeowners to save by enrolling in utility programs and qualify for tax incentives.
In contrast to existing solutions which require separate apps and disjointed hardware, Schneider Electric has eliminated the complexity for homeowners by automating energy production, storage, measurement and control.
Schneider Home offers the integration of energy resources and digital capabilities, including:
Schneider Pulse: The heart of the electrified home. A smart electrical panel powered by embedded technology, functionality, and intelligence to interconnect various energy sources within the home.
Schneider Boost: The home battery for energy storage. Store solar energy during the day and use it during peak rates for utility bill savings and to keep home power flowing during an outage.
Schneider Inverter: The high-power hybrid inverter for solar and storage. Converts solar energy output into usable AC electricity.
Schneider Charge: The electric vehicle charger. Leverages onsite solar and storage to boost charge speed and reduce charging costs.
Schneider Home: The single app to control it all.Monitor, control and automate whole home energy management through one easy-to-use application.
---
Trending Now