Simona Almajan, NXP Semiconductors Romania: "The smart city market will grow by at least 20 percent between 2021-2025"
Posted On September 27, 2022
---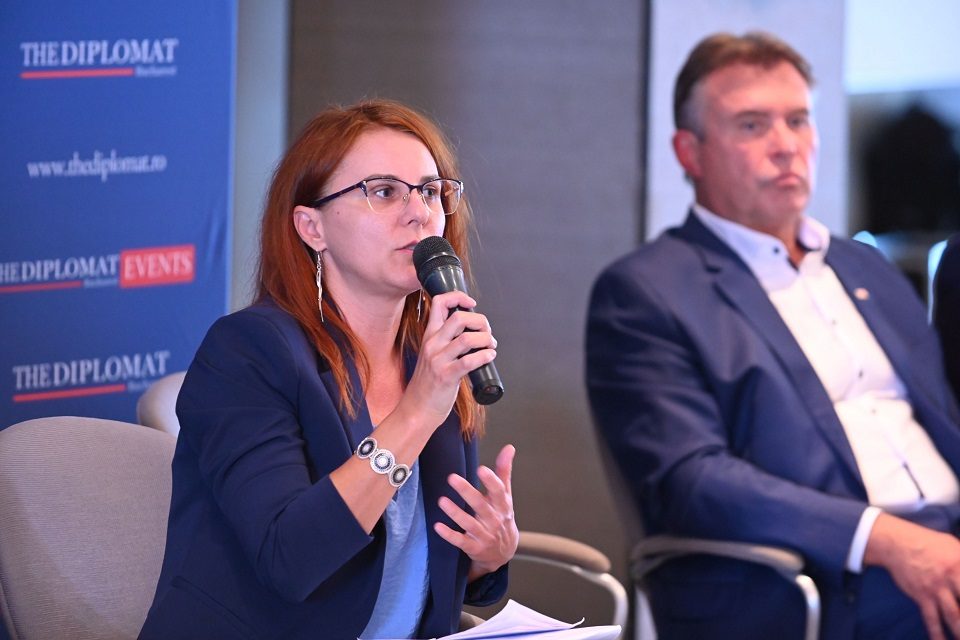 "What is happening these days is not an evolution, but a technological revolution. We remember that in the 2000s laptops appeared, we remember that in 2010 smartphones and data centers appeared. Now in 2020-2022 we are in the era of ultra-connected devices.
Studies show that in 2030 there will be up to 75 billion connected devices in the world. Connecting these devices to the cloud involves a high risk of vulnerability and that is why we hear a lot about investments in cybersecurity," Simona Almajan, Country Manager, NXP Semiconductors Romania said during Smart Transformation Forum organized by The Diplomat-Bucharest.
"Artificial intelligence is everywhere. A smart city means smart buildings, it means smart factories. It is a real challenge to remotely control the robots in a factory.
Cars will be connected to the cloud in the future. Currently, high-end cars have over-the-air software updates, but we hope that we will see more and more cars that will benefit from software updates in this way, that is, they will retain their value over time.
We are surrounded by smart devices, and studies show that the smart city market will grow by at least 20 percent between 2021-2025.
On the list of challenges, I would like to mention education, in the context in which we are facing the labor force problem. More and more complex products appear, and we must find people to hire.
We need serious investments in education, and the private sector can make a substantial contribution to this national effort."
Full recording of the conference:
---
Trending Now