OASIS Group to invest 30 million Euro in second phase of PRIMA Shopping Center project in Sibiu
Posted On September 21, 2022
---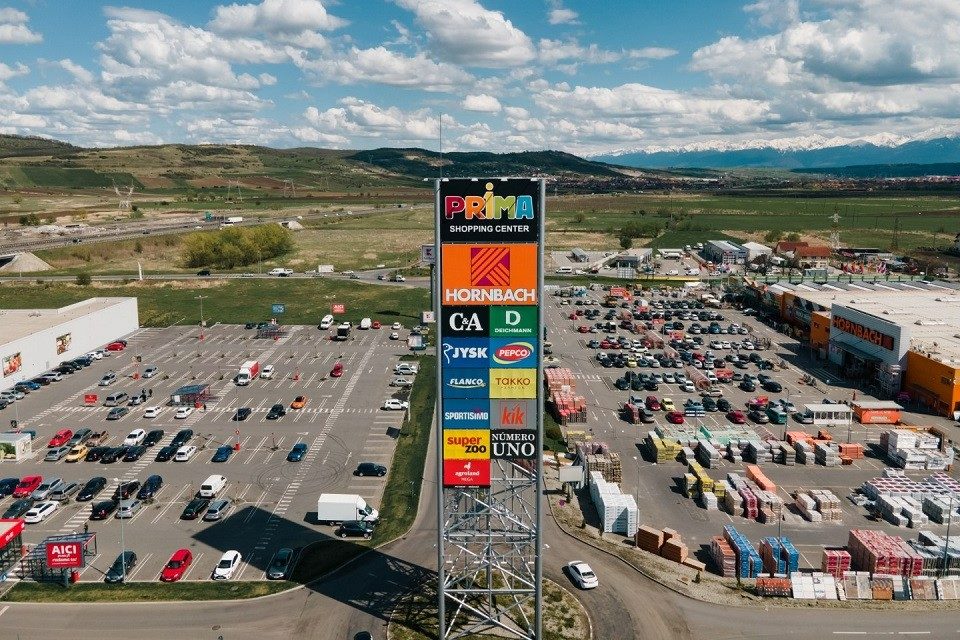 Oasis Retail Development & Consulting, owned by Sibiu entrepreneurs Klaus Reisenauer and Kurt Wagner, announces the start of the second development phase of the PRIMA Shopping Center project in Sibiu, a total investment of 30 million Euro.
"At the end of 2023, the total area for shopping and leisure will be 80,000 square meters, with an estimated average traffic of 45,000 visitors per day, in one of the largest retail parks in the center-west part of ​​the country", explains Klaus Reisenauer, Partner within the Oasis group, adding: "Retail parks are the big winners of the pandemic and maintain their tendency to be a safe and preferred shopping destination for Romanians. Due to the very airy concept, with access to all stores directly from the parking lot, minimal and streamlined service charge costs and significantly reduced rents, compared to a closed mall, retail parks represent one of the most competitive retail real estate products."
PRIMA Shopping Center is located on an 18-hectares plot in the northern part of Sibiu, next to the Hornbach DIY store and Kaufland, the latter being opened in 2021.
The first phase was inaugurated in Q4 2021 and includes 11 stores amounting to ​​9,000 sqm: C&A, Takko Fashion, Deichmann, Flanco, Pepco, Jysk, KIK, Agroland Mega, SuperZoo, Numero Uno and Sportisimo.
In the next phase of development, until the end of 2023, several large retail stores will be built, acting as other main anchors in the project: a JUMBO store (which announced the inauguration at the end of this year, 2022), two furniture stores (MömaX and XXXLutz), a hyperpharmacy (Dr. Max), a children's playground and a supermarket (Lidl). More fashion, footwear, cosmetics, perfumery, jewelry, watches, home accessories and home & deco stores, will complete the existing mix.
On the list of other new projects of OASIS group, for 2023 are:
– PRIMA SHOPS in LUGOJ. This will be the first retail park project in this city. The total leasable area is 12,000 sqm, of which an important food anchor will occupy 5,000 sqm, the rest of the spaces being dedicated to a mix of non-food stores. Its completion is scheduled for Q3 2023.
– PRIMA SHOPS in Bucharest-Balotești. A shopping gallery that will be built next year in proximity of Therme Bucharest complex, with Kaufland as the main anchor.
---
Trending Now