Stefan Tudos, Genesis Property: "We are implementing a new office concept following an investment of 50 million Euro"
---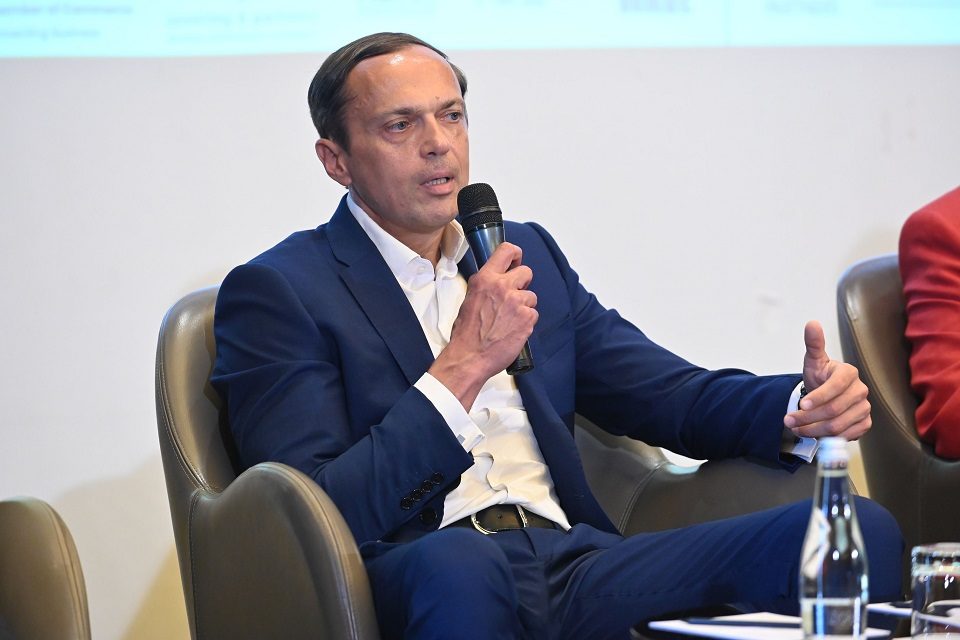 "2022 should be a happy year for our industry. It is a year of recovery and the investments we make take into account the fact that most companies are returning to a new business model, the hybrid way of working.
Multinational companies are investing to reconfigure their offices, to create more common spaces, to create a more attractive environment for employees who return to the office.
We are very concerned about what our employees want in this post-pandemic period, and we invest substantially to create a pleasant work environment to consider the needs of our employees," Stefan Tudos, vice-president, Genesis Property said during the Real Estate Conference organized by The Diplomat-Bucharest.
"We are implementing a new concept through an investment of 50 million euros through which we convert an 18,000 sqm space into a green area with many multifunctional spaces, relaxation areas.
The pandemic helped us by accelerating the trend to put employees first and by fighting for talent in companies."
Romania has ended the state of alert almost two years after the start of the pandemic, and companies shift their operational plans moving forward based on an increasing number of employees returning to the office in the near future. Nearly 60 percent of employees say their company's policy is to work only from the office or in a hybrid system with mainly physical presence, while another nearly 30 percent go to the office only when they need to interact with colleagues or feel the need to socialize. More than 70 percent want to work from the office in 2022 or at least in a hybrid system, according to a recent survey of 1,073 employees nationwide by Genesis Property.
Currently, almost 45 percent of employees work only from their office, as a result of their company's work policy for this year, and another almost 16 percent have to go to the office every week, without the employer imposing a certain frequency. Most prefer to work alongside team members on-site at least three days a week (39.1 percent) and only 3 in 10 employees still prefer to work remotely, the Genesis Property survey also shows.
Full recording of the conference: https://www.youtube.com/watch?v=vmnhqAc_0fs&t=3192s
---
Trending Now