AFI Europe received LEED Platinum pre-certification for AFI Tech Park 2 office building
---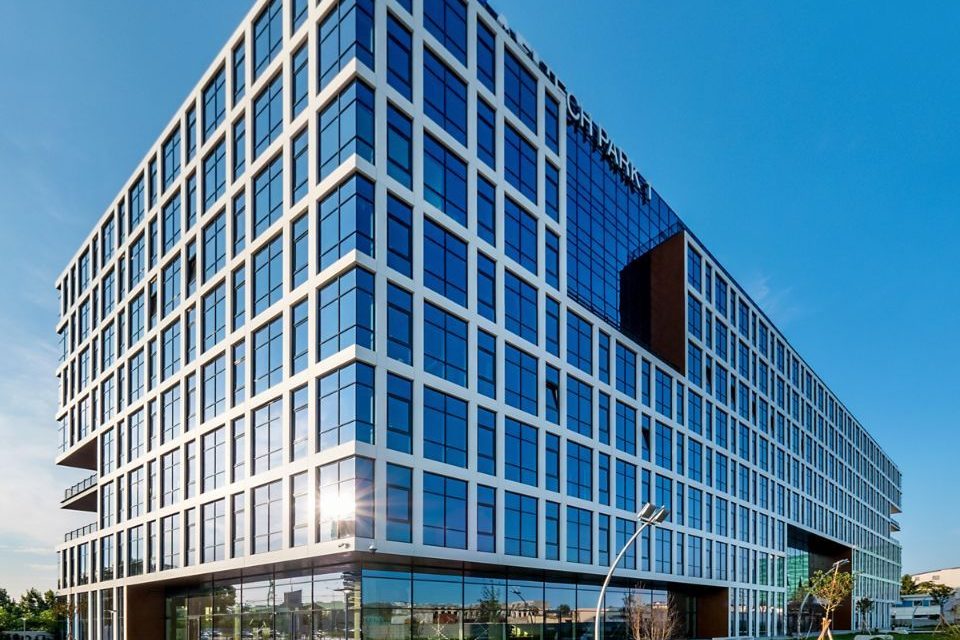 AFI Tech Park 2, the second phase of the AFI Tech Park office development built up by AFI Europe Romania near the Palace of Parliament, has received LEED Platinum precertification, after successfully completing the GBCI review of early design stage documentation. The extensive certification process is coordinated by the Green & Healthy Buildings Certifications Division of Colliers Romania.
The LEED Platinum precertification was awarded to AFI Tech Park 2 for implementing practical and measurable strategies and solutions in areas including sustainable site development, water savings, energy efficiency, materials selection, and indoor environmental quality.
To lower its CO2 emissions during the operation, AFI Tech Park 2 will consume 35% less energy and 50% less potable water compared to a regular building, thus reducing the environmental and economic harms of excessive energy use and the burden on municipal water supply and wastewater systems.
"By achieving LEED Platinum precertification, AFI Tech Park 2 demonstrates an active engagement to the green building movement, by lowering the carbon emissions, by reducing the operating costs and by preserving natural resources. AFI Europe is the largest developer in Romania of certified office buildings and shopping centers under the LEED Core and Shell rating system, with more than 170,000 square meters of certified spaces", says arch. Tamara Dogariu, Senior Sustainability Consultant in Colliers' Green & Healthy Buildings Certifications division, the LEED AP of this project.
"We are constantly preoccupied to develop sustainable projects and we are targeting maintaining the operational costs to performant levels and providing the quality and efficiency required by all our tenants. Following this direction, during the last period we have installed in all our office projects the newest air purification system through bi-polar ionization which supported us also to obtain WELL Health & Safety certification, as well", stated Emma Toma, Head of Office Division, AFI Europe Romania.
---
Trending Now