Bogdan Badea, Hidroelectrica: "We are in a full expansion process and we are analysing all the opportunities in the market"
---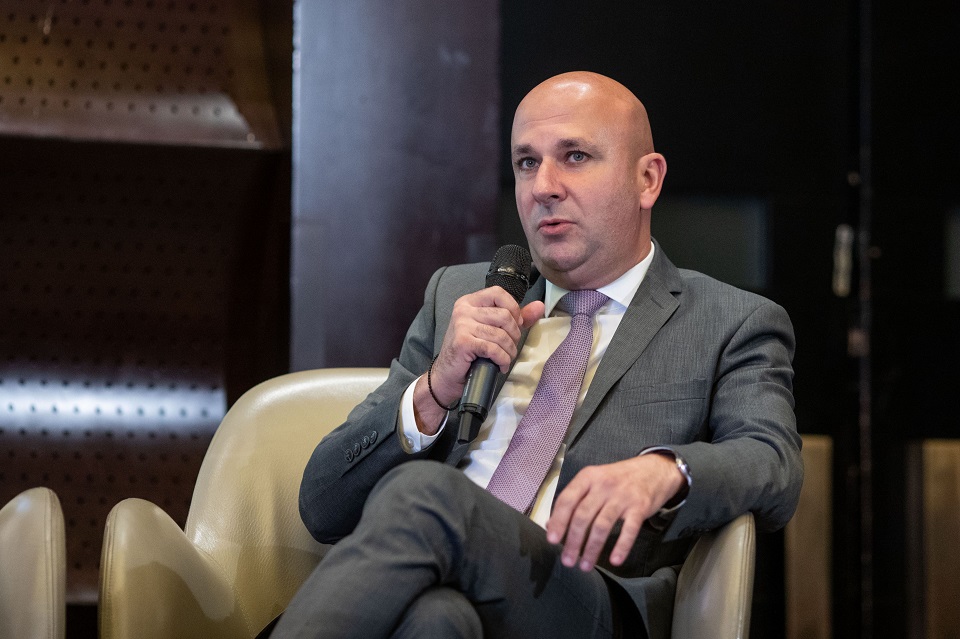 "Hidroelectrica is a mainstay in ensuring Romania's transition to a carbon-free economy. We have consolidated and increased our activity and currently we have a market share of 30 percent of the total electricity production in Romania.
It is very important that this energy that we produce is green. We will continue on the same line. The development and diversification policy of Hidroelectrica's production portfolio will focus on the use of renewable energy resources, sustainable resources that have a minimal impact on the environment," Bogdan Badea, President of Board of Directors, Hidroelectrica said during Sustainability Forum 2022 organized by The Diplomat-Bucharest.
"Electricity consumption will increase in the future, and the transition from fossil fuel-based energy involves other efforts that we need to make, such as the transition from conventional-fuelled cars to electric cars. Only from this perspective, the electricity consumption in Romania will increase substantially in the next 10 years with the increase of the number of electric cars on the streets.
Investments in infrastructure are not negligible at all and I do not mean only the energy production part, but also the energy transmission and distribution networks. All these investments must be linked and I note that even the financing institutions are in line with this European policy of reducing emissions.
In terms of sustainability policies, Hidroelectrica is in the process of developing a long-term sustainability policy. We have already hired a consultant specialized in this regard. We aim to obtain an ESG rating. From the perspective of financing instruments, we enjoy the successful collaboration with BRD for the loan that allowed us to achieve the first significant M&A in a state-owned company in Romania, namely the acquisition of the 108 MW wind farm, a transaction that proved viability in a very short time.
We are in a full expansion process and we are analysing all the opportunities in the market. We have due diligence analysis on various projects exclusively for renewable energy (wind and photovoltaic). We analyse projects with a total installed capacity of over 1,000 MW. We have a pilot project for the installation of photovoltaic panels on the storage lakes, which we intend to expand later.
Full recording of the event: https://www.youtube.com/watch?v=g5TZ1M3tQnY
---
Trending Now