Doru Petruti, Orange Money: "We recorded an accelerated growth of our portfolio in the first quarter"
---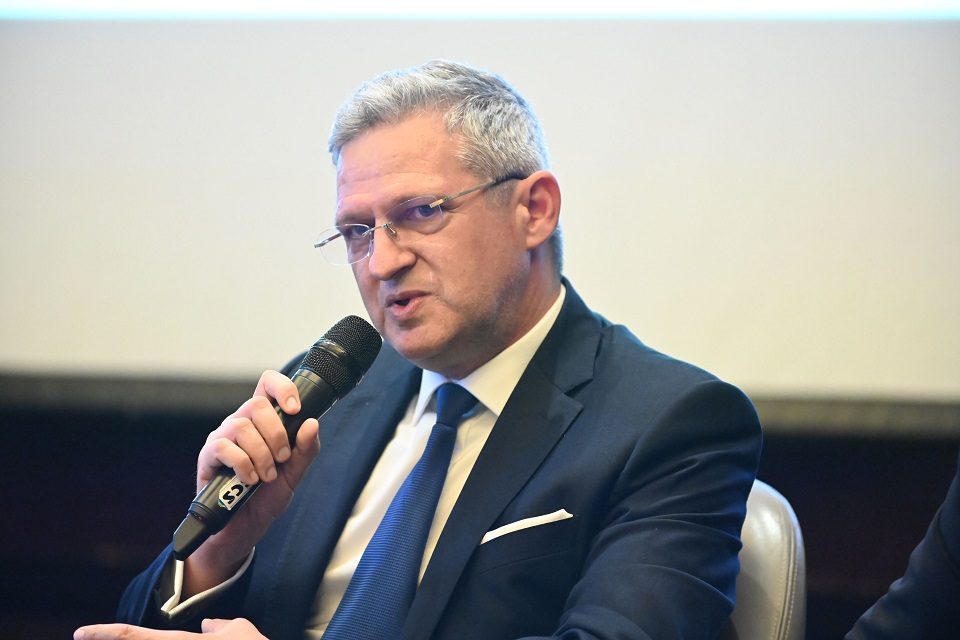 "Orange Money was born from the intertwining of banks and technology; it is a mix between the rigor of banking and the need for technology to be close to the customer. I am optimistic about the future even if we live in turbulent times.
Fintechs have filled a niche between banks and technology and brought customers solutions they may not have known they needed.
Orange Money and fintechs have come to represent a kind of 5G of the banking field. Why? Because we made banking tools available to customers. Orange Money and other fintechs address the situations that customers encounter in their daily lives and help them save time, solve their problems quickly and intuitively," Doru Petruti, Deputy General Manager Orange Money said during Financial Forum 2022 organized by The Diplomat-Bucharest.
"I think that between fintechs there is a good and healthy competition, which educates the market and develops new directions. We help clients in their daily lives, and this is the future. We are living in a technological revolution. These times bring opportunities.
Re-internalization, relocation are good things and must be seen as opportunities and we must look at them from a local and regional perspective. Europe can become a hub for production and services.
I look forward to 2022 and 2023 and I think there are many opportunities. 2022 will be one of the developments of open banking, which will help the financial education of consumers.
Open banking is also a good opportunity to reduce costs for customers. The digital wallet will grow a lot, we see this in advanced markets.
In addition, I believe that the artificial intelligence part will continue to grow in 2022. ADR has come up with clarifications regarding the development of the online environment and has given us all a clear understanding of the things we may or may not be able to do. We hope that in the future we will be able to clarify the situation of the digital signature.
Orange and Orange Money are customer-oriented companies. We take care of the client's experience, and we take care of the situations of each client. The personalization of banking and the differentiation of financial products according to the life situations of the clients represent the future.
2021 was a good year for Orange Money. We recorded a 15 percent increase in the client portfolio. We have reached a threshold of almost 300,000 customers. In the first quarter of 2022 we recorded an accelerated growth of the Orange Money portfolio, both in terms of customers and the use of products.
Financial education is one of the basic building blocks of the evolution and development of society."
Full recording of the conference: https://www.youtube.com/watch?v=8mKuoh09GM4
---
Trending Now