Alina Paul, DO Security: Security market ready for the digital age. Artificial intelligence takes the place of human resources
Posted On February 24, 2022
---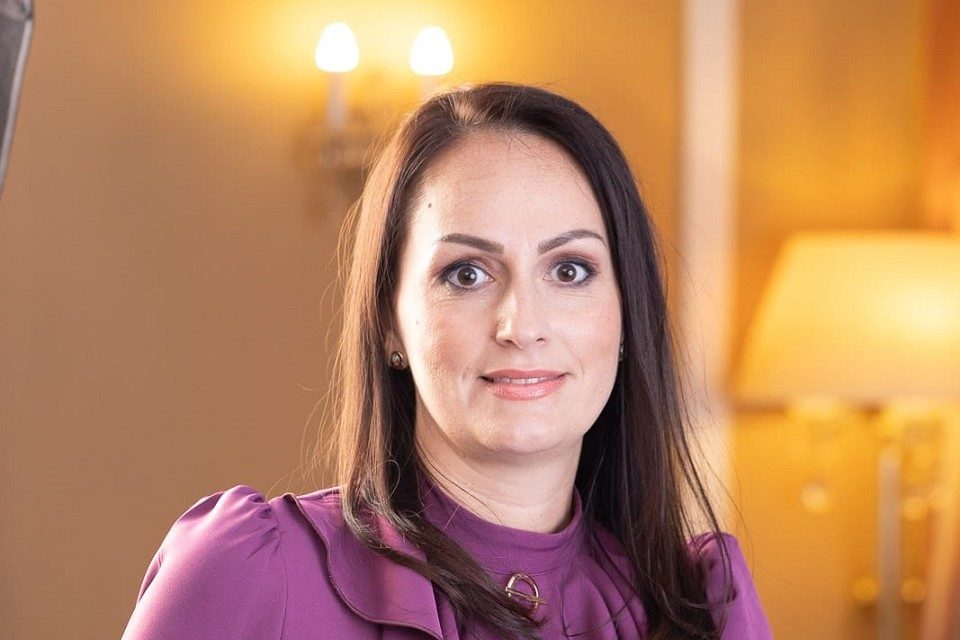 DO Security increased its turnover by 23 percent in 2021. For this year, the company aims for at least a 20 percent increase will continuing to focus on meeting the needs of customers with mixed security solutions, optimizing costs in the medium and long term and ensuring a much higher degree of security for both the business environment and individual customers.
How would you characterize the year 2021 and what are the development premises for 2022?
The year 2021 was a year in which the turnover of the company DO Security increased by 23 percent compared to the previous year. Last year was a harder year, characterized by a pandemic and its negative effects on economic developments, we worked harder for lower profits, but in the end, we adapted to a constantly changing market. I believe that this situation has been encountered in all economic fields, not only in the security industry. And if I mentioned the security sector, here I noticed increased customers' desire to move towards changing the idea of ​​human security with that of security systems, they began to have more confidence in technology than in human resources. Overall, artificial intelligence, technology and innovation will take the place of employees, and the effects on the labour market will be felt immediately. The global artificial intelligence on the security market is expected to reach $ 61.12 billion by 2026 from $ 3.64 billion in 2016 with an average annual growth rate of 32.59 percent, according to a study by Maximize Market Research. In our case, the increase we had was primarily due to the increase in sales of security systems, especially those that use artificial intelligence and state-of-the-art technology. Customers opt for new technology and want high-performance tools to meet their needs, based on AI, cloud and algorithms, and we offer them what they want for their safety and comfort.
How do you think the post-pandemic security market will evolve?
Digital transformation! This is the trend in the security market and I think in most economic sectors as well. Despite all efforts to return to a normal life, we continue to face a difficult situation created by the pandemic. However, the security industry has undoubtedly continued to change, adapt and grow. More and more trends are starting to grow. In addition to traditional "physical security", a number of services such as AI, cloud computing, IoT and cybersecurity are being rapidly adopted by large and small entities in the industry. Contrary to many people's beliefs, the security industry is in the process of being redefined. It goes from simple security protection to a much more complex field that will certainly revolutionize the level of intelligence and sustainability of communities, companies and societies. Due to the technological advance we are forced to reorient ourselves towards more efficient security solutions, oriented towards technology and less about human resources. Unfortunately, at the national level, human resources are a challenge in the context of an increasingly digital and technological future. Nowadays, artificial intelligence is increasingly common in the security industry. Most customers in the industry have recognized the value of AI technology and found new uses in various scenarios. Artificial intelligence has been one of the key technologies in reshaping the security industry. This allows us to predict an even stronger tendency to say that "AI technology will be everywhere." It is clear that the boundaries of the security industry are fading, going far beyond the realm of physical security. The trend in the security industry has been to make considerable efforts to achieve convergence wherever possible.
How did you end the year 2021 and what do you propose in terms of business this year?
2021 was a good year, with a 23 percent increase in turnover, although the company's profits were lower. Unfortunately, we are aware that we are going for less volume and profits, but we have nothing to do. Being a less competitive environment this is the only solution to be able to have results.
What are some of the challenges you are currently facing?
The field of security requires a well-trained human resource, dedicated to the job, and employees on which we can rely. With the advancement of technology, increasingly, intelligent security systems are replacing human resources. In parallel, there are those security and protection services, for example, which require physical presence and where we face an acute shortage of specialized personnel. Unfortunately, the labour market has undergone significant changes in structure and addressability. In Romania, there are numerous ramifications of security-related services, and companies in the field operate several lines of business, which makes it difficult to identify the "right person in the right place."
On the other hand, the lack of staff is felt in the activity of any company, especially since we allocate important financial resources for schooling and training of security guards at work.
What is the business development estimates for the next period?
For this year, we intend to continue the growth registered in 2021, with at least a 20 percent increase in turnover. We continue to focus on meeting the needs of customers with mixed security solutions, optimizing costs in the medium and long term and ensuring a much higher degree of security for both the business environment and individual customers. 5G technology can bring big changes to the security industry. Higher bandwidth and lower latency of 5G technology make it possible to stream high-quality images regularly, and with the widespread adoption of high-definition (UHD) cameras, it could bring new opportunities for video security. We operate in an industry where users expect complete solutions. The concept of systems that work perfectly together has long been desired by the vast majority of security professionals. The advantages of converging multiple security systems – including video, access control, alarm, fire prevention and emergency management – into a unified platform are multiple, with efficiency and cost-effectiveness being the most obvious.
The trend of digital transformation in many organizations presents huge opportunities for security companies to expand their scope and play an important role in the future of a smart world.
(P)
---
Trending Now