PM Ciuca: "We support the acceleration of the projects for implementation of small modular nuclear reactors"
Posted On February 15, 2022
---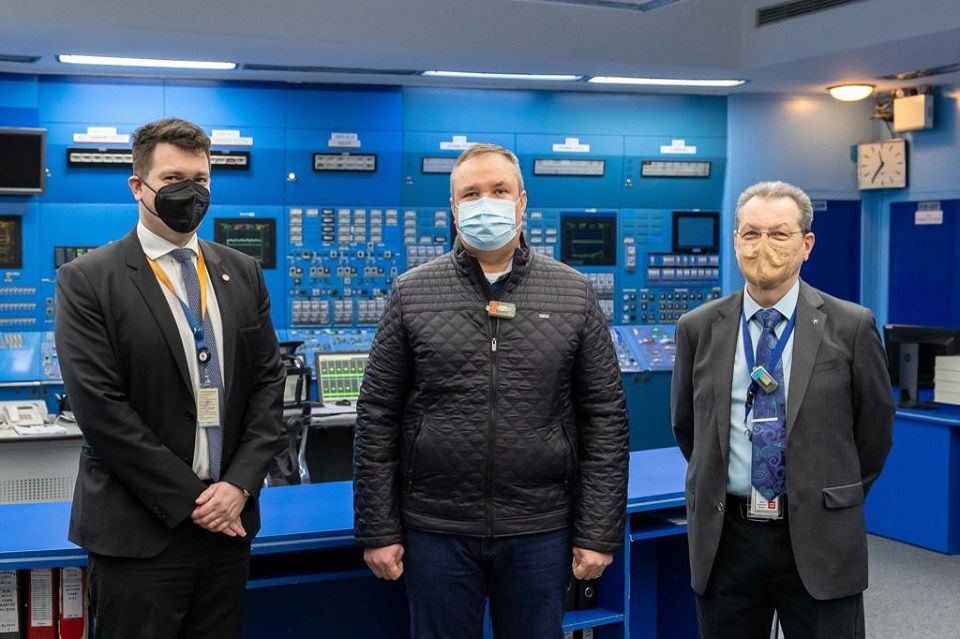 Nuclearelectrica hosted the working visit of the Romanian Government delegation to the Cernavoda Nuclear Power Plant, on February 14, 2022. The purpose of the visit was to discuss about the role of nuclear energy in Romania's energy strategy and how the development of the Romanian nuclear program, through Nuclearelectrica's investment projects, will contribute to the energy security and the energy transition to a clean economy.
"Given the taxonomy recently approved by the European Commission, which has accepted nuclear energy as a transition energy, the Government supports the operationalization of Units 3 and 4 and the refurbishment of Unit 1. We also support the acceleration of the projects for the implementation of small modular nuclear reactors SMR. These projects will contribute to Romania's energy independence, in accordance with the European vision of protecting the environment and reducing carbon dioxide emissions" said Prime Minister Nicolae-Ionel Ciuca.
Nuclearelectrica has ongoing strategic investment projects worth an estimated 9 billion Euros, including: Refurbishment of Unit 1, Project of Units 3 and 4, development of small modular reactors in cooperation with NuScale, but also support projects for current operation, such as the Tritium Removal Facility. SNN's investment projects will contribute with clean energy, without CO2 emissions, to Romania's energy stability, to the local and national socio-economic development, to the development of the nuclear industry and to the training of a new generation of specialists.
"Nuclearelectrica's investment projects contribute to both the energy security and the decarbonization process, being a clean source of energy, in accordance with the European Commission's measures related to "Fit for 55 "and the new Complementary Delegate Act which included nuclear energy in the EU Taxonomy on Sustainable Financing. The implementation of the investment projects of SN Nuclearelectrica SA will provide, after 2031, approximately 33% of the necessary consumption and estimated 66% of energy with zero CO2 emissions at national level, as well as the avoidance of release into the atmosphere of approximately 24 million tons of CO2 annually. We are proud to generate clean energy at standards of excellence, for over 25 years, and to contribute to a sustainable future for tomorrow's generation," said Cosmin Ghita, General Manager of Nuclearelectrica.
---
Trending Now