Speedwell announces The Meadows as future premium residential project in northern Bucharest
Posted On January 13, 2022
---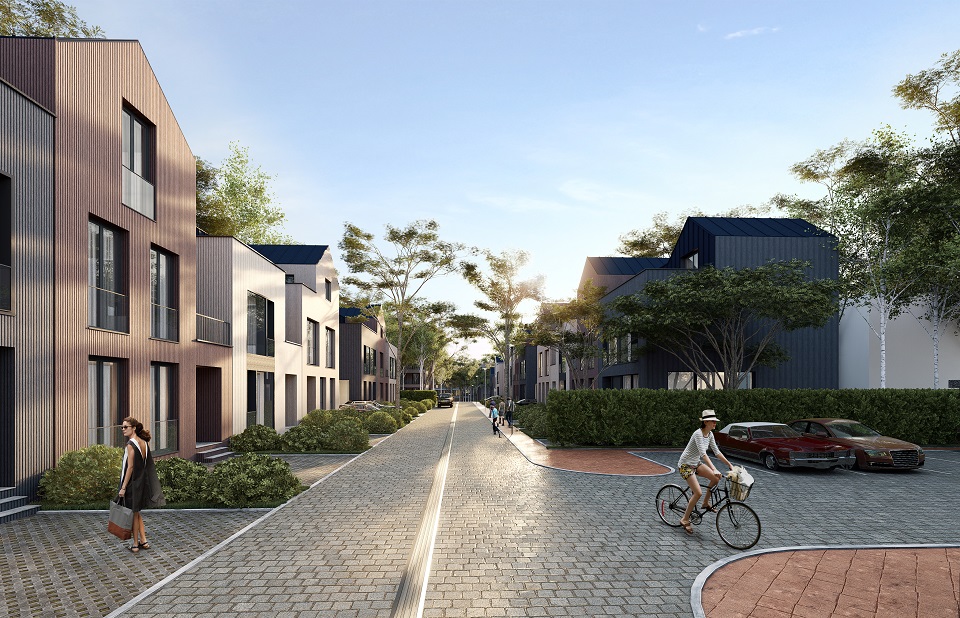 Speedwell purchased a 5.6 hectares land plot with the purpose of developing a new residential project, The Meadows. The concept combines townhouses and apartment villas with a low height regime and is located on Grivita's lakeshore, in Bucharest's District 1.
Located on Fabrica de Caramida Street, Bucharest's city centre and northern business hubs are easily accessible.
The Meadows will add to the current neighbourhood a mix of townhouses, small apartment villas featuring a P + 3 height regime, facilities, and green spaces that include a public promenade along the lakeshore.
The Meadows will offer a total of 360 units. The one, two, three and four room apartments are spread around the landscaped garden with several resting points and playing areas for children. The parking area is foreseen underground so people and children can enjoy a safe walk inside the community.
The Meadows will be built in conformity with the nZEB (Nearly zero-energy buildings) standards for a very high energy performance.
"We are excited to introduce this new concept on the residential market. The Meadows combines recurrent themes in our projects: high standard contemporary living, work-life balance, sustainability, and state-of-the-art architecture. All these attributes are enhanced by a one-of-a-kind location, on the shores of Grivita Lake, a great place for a new community to form and join the existing one." states Jan Demeyere, Architect and Co-Founder at Speedwell.
The Meadows will be developed in four phases. Phase 1 for the first 15 townhouses will be launched for sale in Q3 2022.
---
Trending Now