Distributie Oltenia invests over 151,000 Euro in photovoltaic plants for two substations
Posted On November 19, 2021
---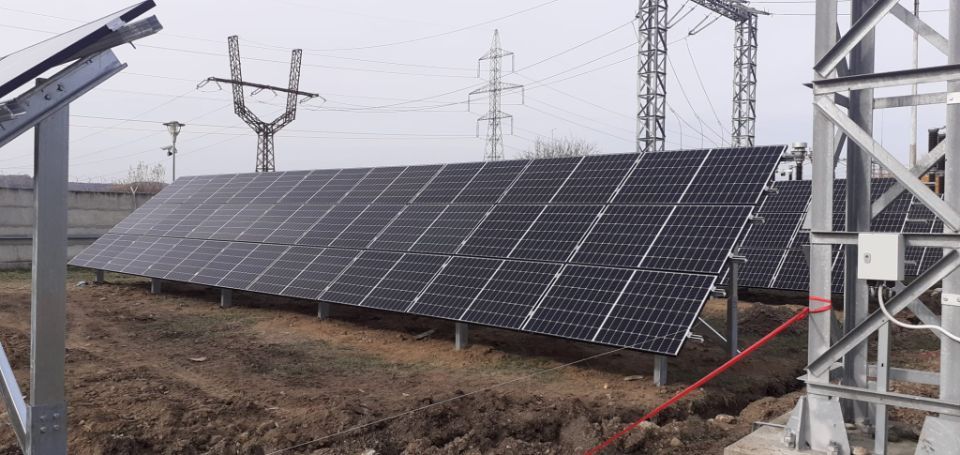 Distributie Oltenia has started a pilot project for the installation of photovoltaic power plants with an installed capacity of approximately 70 kW in two of its substations, to cover internal energy consumption and improve the quality of energy distributed to consumers.
The first 110/20 kV substation in which a photovoltaic plant was installed is Barbatesti, Gorj County, the system already producing the first kWh of green energy.
Distributie Oltenia aims to cover the internal energy consumption of approximately 204 MWh / year produced by the internal services of the Barbatesti station with the energy produced by the photovoltaic panels and thus to improve the efficiency of the energy distribution process.
The 110/20 kV Barbatesti substation in Gorj county supplies electricity to over 5,600 consumers in the localities of Barbatesti, Jupanesti, Saulesti and partially the cities of Targu Carbunesti and Ticleni.
96.4 percent of the station's surface are electrical systems and installations (primary equipment, concrete platforms related to primary equipment, command and control systems, technological services), and 188 photovoltaic panels were installed on 810 sqm. The photovoltaic plant system includes photovoltaic panels with a total installed power of 70.5 kW, two inverters of 33 kW each and a CEF general switchboard, equipped with circuit breakers.
The 110/20 kV Harlesti substation from Teleorman county, the second substation where Distributie Oltenia installs a photovoltaic power plant, supplies consumers from Trivale Mosteni commune. The commissioning of the plant will be completed by the end of 2021. The internal energy consumption of the Harlesti transformer station amounts to approximately 305 MWh / year, this quantity will be produced from green sources. On the land of the transformation station, 188 photovoltaic panels are being installed on approximately 534 sqm, the remaining 95 percent of the surface of the station being occupied by electrical installations.
In addition, Distributie Oltenia has 10 ongoing co-financed projects, worth approximately 73 million euros with a positive impact on the development of the network and is preparing new projects dedicated to the installation of photovoltaic power plants in its transformation stations.
---
Trending Now