Nestle sales up by 2.2 percent after nine months
Posted On October 22, 2021
---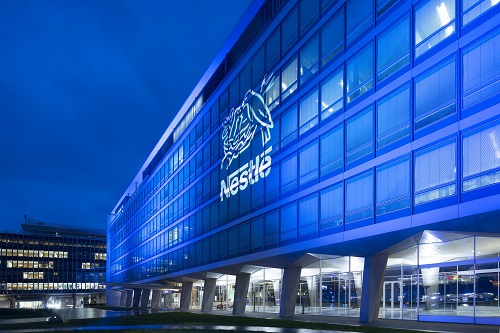 Nestlé, the largest food and beverage company in the world, announces the group-wide financial results for the first 9 months of 2021, reporting an organic growth of 7.6 percent, with a real internal growth (RIG) of 6  percent and pricing of 1.6 percent. The financial results were based on the evolution of retail sales, being supported by the constant recovery in the out-of-home channel, improved pricing and growing market shares.
Mark Schneider, Nestlé CEO, commented: "We are pleased with Nestlé's strong organic growth in the nine months, driven by broad-based contributions from most geographies and categories. The relentless focus of our teams on local execution and agility enabled us to navigate input cost inflation and supply chain constraints. Investments in innovation, digitalization and sustainability further supported growth by enhancing the relevance and differentiation of our offerings. Nestlé continues to take actions on sustainability. We recently laid out our plans to support a just transition to regenerative food systems, which will help achieve our climate targets as we work closely with farming communities around the world to improve soil health, restore water cycles and increase biodiversity for the long-term."
Organic growth reached 7.2 percent, with strong RIG of 6.4 percent supported by volume and mix. Pricing increased by 0.8 percent, turning positive in Western Europe in the third quarter. Net divestitures reduced sales by 2.8 percent, largely related to the divestiture of the Herta charcuterie business. Foreign exchange negatively impacted sales by 0.7 percent. Reported sales in Zone EMENA increased by 3.6 percent to CHF 15.5 billion.
Zone EMENA reported high single-digit organic growth, based on product innovation and continued strong momentum in e-commerce and specialist channels. All markets posted positive growth, with strong sales developments led by Russia, Turkey, the United Kingdom and Italy. The Zone continued to see broad-based market share gains, particularly for pet food, coffee and plant-based products.
By product category, Purina PetCare posted double-digit growth driven by premium brands Felix, Gourmet and Purina Pro Plan, as well as veterinary products. Sales in coffee grew by almost 10 percent, supported by strong momentum for Nescafé and Starbucks at-home products with continued innovation across all coffee brands. Nestlé Professional reported strong double-digit growth, helped by further recovery in out-of-home channels.
---
Trending Now