Octav Baciu, Engie Romania: "We need a strategy for developing the EV charging infrastructure"
Posted On October 11, 2021
---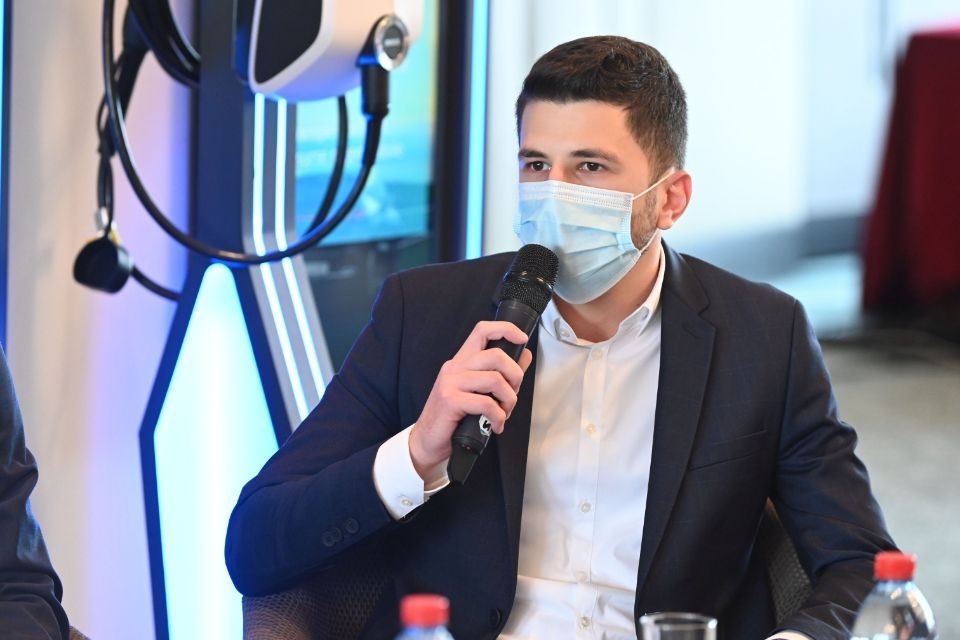 "We need a proper strategy for the development of the electric car charging infrastructure. We want to see more clarity in this area, given that there are companies like ours that are making the transition from energy supply to these EV solutions," Octav Andrei Baciu, Innovation & Partnerships Projects Coordinator, Engie Romania, said during e-Mobility Forum 2021 organized by The Diplomat-Bucharest.
"We try to invest even in the absence of such a strategy. We focused more on the charge at home segment, because, at European level, 64 percent of EV users use charging at home. Industry efforts should be supported by a Government strategy.
We have partnerships with car manufacturers such as Mercedes or Mazda, so that their electric cars can be sold together with our charging solutions that can be installed at customers' homes.
There are solutions for dynamic charging balancing. There are many solutions beyond the turmoil regarding the capacity of the electric network to support the charging of electric cars. We need to develop the network of charging stations and not wait for some solutions coming at a centralized level from the authorities. There is a vicious circle. People do not buy electric cars because they are afraid that they have nowhere to charge their cars, and the infrastructure is not developing because there are not enough owners of electric cars.
In the future, an energy mix will be needed to fuel mobility. We already have CNG solutions that are considered a transition fuel for electric mobility.
We want to implement solutions that will contribute to a cleaner future. We all want cleaner cities and cities where we can breathe unpolluted air."
Full recording of the event here: https://www.youtube.com/watch?v=TY8U4Ak0f2U&t=5616s
---
Trending Now