Loredana Samoila, Kaufland: "We are looking for partners to develop our EV charging network"
Posted On October 8, 2021
---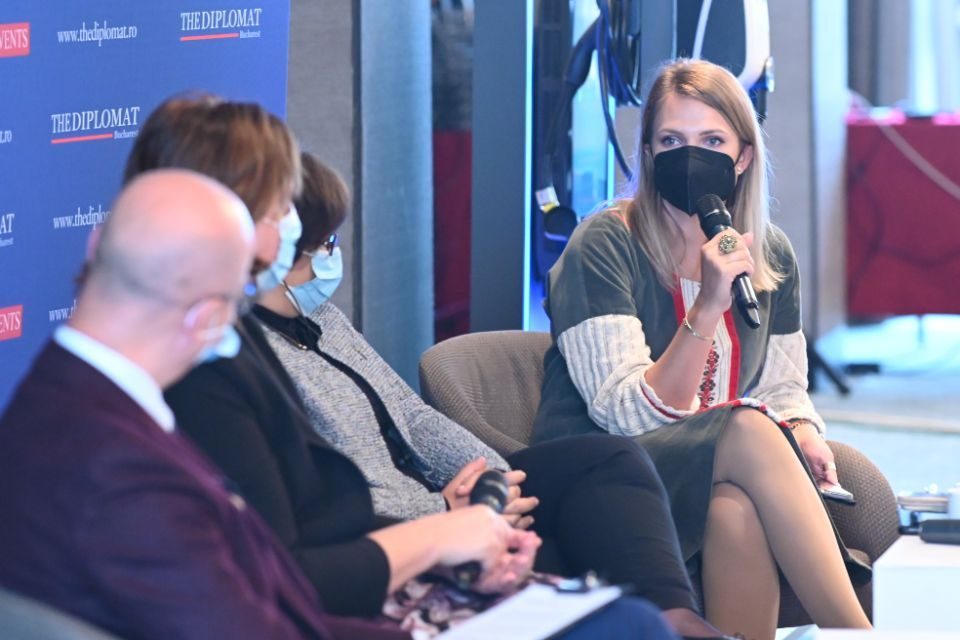 "Supporting electric mobility came naturally to us. We have been the most sustainable company in Romania for 3 years in a row according to the CSR Index. We have goals to reduce CO2 emissions. Since 2016, we have installed stations for charging electric cars in the parking lots of our stores. We started with 3 stations at the store in Barbu Vacarescu and today we are present in over 30 cities in Romania with charging stations in 40 parking lots of our stores," Loredana Samoila, PR Manager Kaufland Romania said during e-Mobility Forum 2021 organized by The Diplomat-Bucharest.
"In 2016, when we launched the first corridor that connected Constanta-Bucharest-Sibiu-Timisoara-Arad, very few electric cars reached our parking lots. At this time, we have three corridors completed. In 2017 we completed the Bucharest-Ploiesti-Brasov-Targu-Mures-Cluj-Oradea corridor and last year we completed Bucharest-Buzau-Focsani-Bacau-Iasi-Chisinau. So we are also present in the Republic of Moldova. We are talking about a consistent increase in the number of cars and chargers. We also needed to implement a control system. One of the challenges we face in expanding the network of stations was the need for electricity.
Each store opening also means new charging stations for electric cars. We started the partnership with Renovatio and we made the first 2 corridors with them. We made the third corridor on our own. We are open to new partnerships and we are looking for partners to co-opt in our sustainability strategy.
We will certainly continue to expand the charging infrastructure for electric cars."
Full recording of the event here: https://www.youtube.com/watch?v=TY8U4Ak0f2U&t=5616s
---
Trending Now