One United Properties shares enter the BET Index
Posted On September 20, 2021
---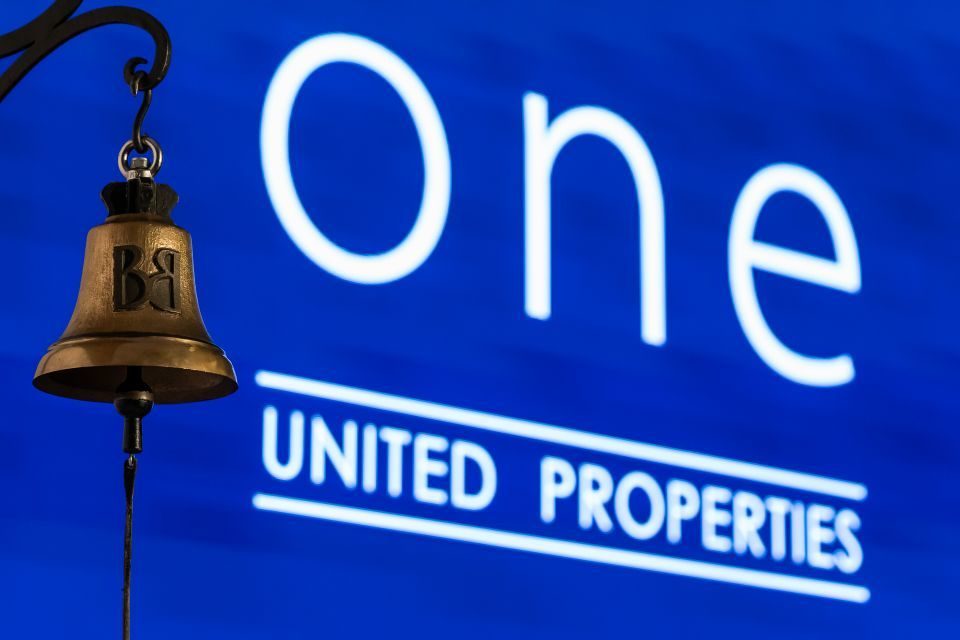 On September 20, 2021, shares of One United Properties, one of the leading green developers of residential, mixed-use and office real estate in Romania, entered the Bucharest Exchange Trading (BET) index. BET index follows the evolution of most liquid companies listed on the Bucharest Stock Exchange (BVB), and as of September 20, it includes 19 blue chip companies.
"We are honored that ONE shares are included in multiple indices of the Bucharest Stock Exchange, including the most important index of the Romanian capital market – BET. This means that today, a little over two months since our debut on the Bucharest Stock Exchange, One United Properties gained the much sought-after blue chip status. Our next target is the inclusion of ONE shares in the FTSE Russell index. We want to contribute to developing the local capital market by increasing the participation and visibility of the Romanian entrepreneurial companies in the global emerging market indices," said Victor Capitanu, co-founder of One United Properties.
The inclusion of One United Properties shares in BET brings diversification to investors since it exposes them to one of the most important and dynamic sectors of the economy – real estate. Sectorial diversification is crucial for indices since it offers better risk-adjusted performance. Moreover, with the inclusion of ONE shares in BET, the number of Romanian entrepreneurial companies in the index increased, reaching eight issuers, having a combined weight of 32.47%. Apart from Banca Transilvania, which has the maximum weight of 19.99%, the rest of the local entrepreneurial companies have weight in BET ranging from 3.06% to 0.42%.
BET is the first and the most reputable index developed by BVB and represents the reference index for the local capital market. BET reflects the performance of the most traded companies on BVB's Main Market, excluding financial investment companies. It is a free-float market capitalization-weighted index, with the maximum weight of its components of 20%. The main selection criterion is liquidity. As of 2015, further criteria related to issuers' transparency and quality of reporting and their communication with investors are also used for screening. Companies included in the BET index are considered blue chips, meaning nationally recognized, well-established, and financially sound companies.
---
Trending Now