Portland Trust leases 2,500 sqm to Euroins in J8 Office Park
---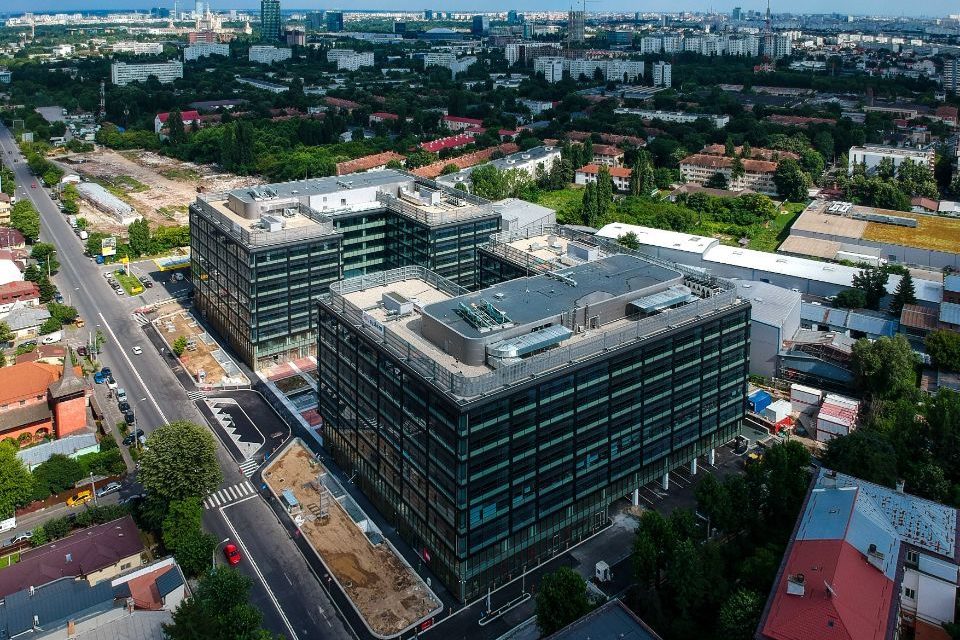 Real estate developer Portland Trust announces the leasing of an area of ​​2,500 square meters, located in building A of the J8 Office Park project, to Euroins Romania, important insurer on the local market.
Portland Trust is preparing to complete the construction works for J8 Office Park office complex, this month. The project is located in the immediate vicinity of the Jiu subway station, in the New Bucharest neighborhood of the Capital. About 55% of the 44,000 square meters of building A have been pre-leased to Ubisoft Bucharest, the developer of well-known video games, including Assasin's Creed, which will have its regional headquarters here.
Euroins thus becomes the newest tenant of J8 Office Park, occupying almost the entire second floor of Building A.
Most of the ground floor of building A has already been rented to several retail service providers, which include: a new Mega Image supermarket concept that will occupy 500 sqm, the first store located in Bucharest of the award-winning network Coffee Island, a Stradale restaurant that will cover an area of ​​600 sq m, as well as a store of the artisanal bakery chain, Plain Plaisir.
Bismobil Kitchen, a custom kitchen manufacturer, will also open a showroom with an area of ​​290 sq m, located in the immediate vicinity of the veterinary office Mobile Vet, which will offer both medical services and pet products, sold in a 140 sq m store. Also on the ground floor of building A, an Xpress unit will be placed in the reception area, where it will be possible to purchase convenience products, press, and food and drinks "to go".
Among the tenants of building A there are several important names in the medical and sports field, including World Class Romania, the market leader in the fitness industry, which will occupy an area of ​​1,400 sqm, on the ground floor and first floor. Medicover will offer medical services in a 235 sq m unit, and the Medy Sportline clinic, which will occupy 330 sqm, will offer physiotherapy, physiotherapy and body massage services.
---
Trending Now