ZebraPay finances its expansion with money attracted through the capital market
---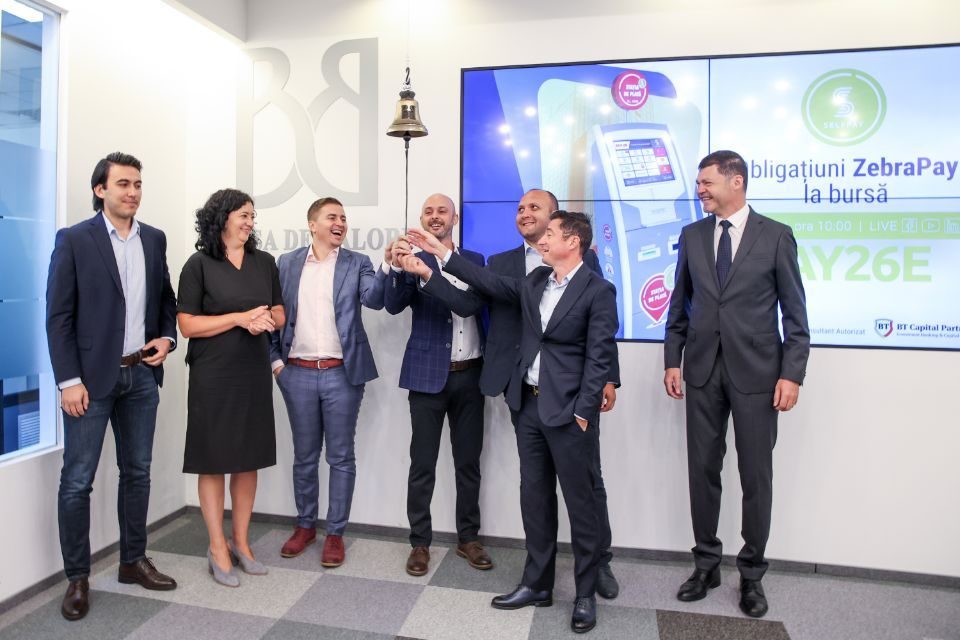 ZebraPay, the leader of the local ATM market, with over 5,700 SelfPay payment stations nationwide, listed today, July 27, bonds worth 3 million Euro. The company's bonds are traded on Bucharest Stock Exchange's Multilateral Trading System under the ticker PAY26E.
The listing of the bonds follows a private placement of bonds through which the company attracted from the capital market investors the financing necessary for the development of the network of Payment Stations at national and international level and for the diversification of services.
'Since the beginning of the year, we have continued to finance the economy, and corporate bonds and government bonds for retail investors have been some of the most used instruments for this. The value of all corporate bond issues and government bonds listed since the beginning of the year exceeds 1 billion euros, funds that support the development of the economy. We are glad that SelfPay has chosen the capital market to implement its expansion plans at national and international level. Good luck!', said Radu Hanga, Bucharest Stock Exchange President.
'For SelfPay, issuing bonds and listing them on the capital market means not only financing for local and international expansion plans, but also a huge amount of investors' confidence. It means entering the big league of businesses with 100% Romanian DNA`, said Adrian Badea, SelfPay CEO.
The private placement for SelfPay bonds was carried out in early June this year. The company issued 30,000 bonds, with a face value of EUR 100 and an interest rate of 5.5% p.a, that will reach maturity on June 16th, 2026. During the private placement, 99 investors subscribed, and the minimum subscription of an investor of was 200 bonds, respectively EUR 20,000. The private placement and listing of the bonds were carried out with the support of BT Capital Partners, the investment banking and capital markets division of Banca Transilvania Financial Group.
---
Trending Now