The 15th edition of the CCIFER Awards rewards excellence and organizational transformation capacity
---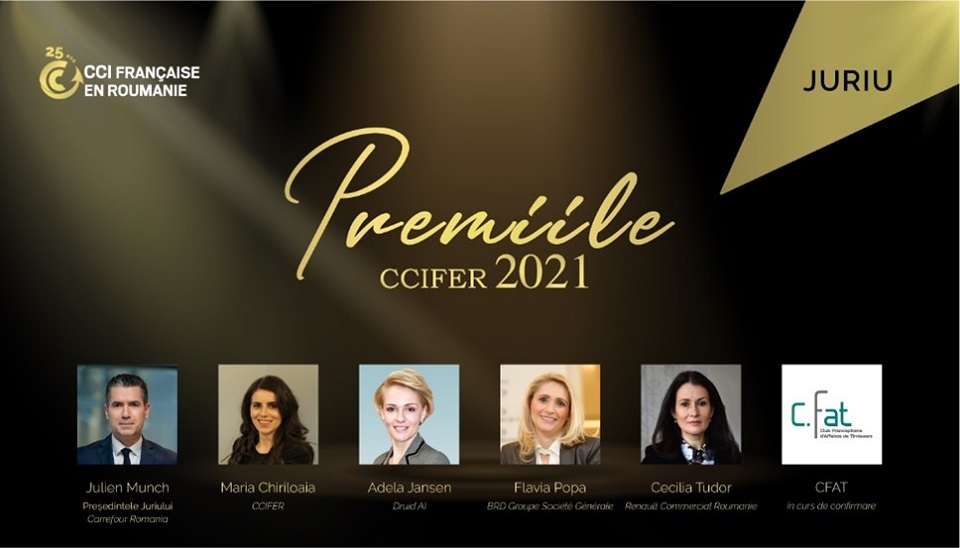 For fifteen years, the French-Romanian business community has awarded the CCIFER Awards as a sign of appreciation for entrepreneurship, technological innovation and social responsibility.
In 2021, the CCIFER awards will highlight excellence, but also the capacity for organizational transformation to better anticipate the future. The three categories this year are:
1. SME Award: resilience and agility
2. Innovation Award: imagine 2050!
3. CSR Award: sustainable development
The call for projects takes place between July 19 and August 31, 2021.
In order to participate, candidates can submit their applications until August 31, 2021, at 18:00, at gala@ccifer.ro.
To consult the competition rules and download the application file, we invite you to access this link.
The CCIFER 2021 Awards will be presented at the CCIFER Anniversary Gala, on September 25. The event will take place at the Romanian Athenaeum.
---
Trending Now