The European Refurbishment Association (EUREFAS) welcomes four new members
---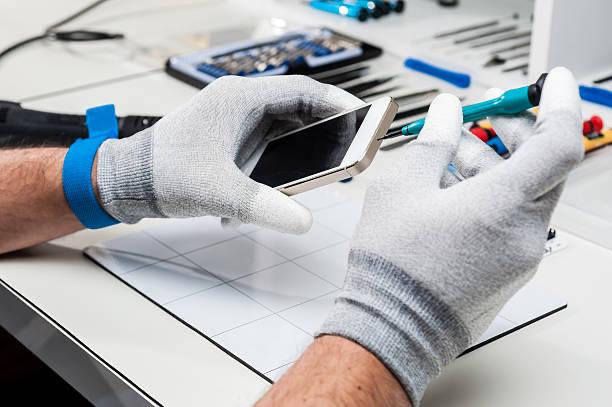 Refurbishment players Back Market, Olinn, Omocom and Refurbed join EUREFAS. Back Market and Refurbed are leading marketplaces in Europe, whereas Olinn is a refurbisher and Omocom, an InsurTech dedicated to supporting the circular economy.
Headquartered in Brussels, EUREFAS aims to accelerate the development of refurbished devices, by raising consumer awareness, enhancing collaboration between players, sharing market information, and addressing both the media and public administrations with a common voice. The primary mission of the association is to engage in dialogue with European institutions and governments, ensuring the industry and its positive impact are well understood and the difficulties that industry players encounter are reported, while progress is made on key industry issues such as: VAT fraud, copyright levies, European labeling and stating the place of refurbishment in the Green Deal.
"Omocom lives and breathes supporting circular economy companies with bespoke insurance solutions, so to be joining EUREFAS as its' first European InsurTech premium member is a great honour indeed. As part of EUREFAS, Omocom will dedicate themselves to help in building a strong refurbishment industry in Europe and a greener world."
Damian Roach, Regional Manager – Southern Europe at Omocom.
"It's exciting to see companies with the same vision come together and pulling in the same direction. We at Refurbed are proud to now also be part of EUREFAS and to work together towards a greener future, in which the market for refurbished products and services will become an integral part of the economy – and on a on a European level!", says Kilian Kaminski, co-founder of Refurbed.
"Back Market is proud to become a member of EUREFAS. Changing electronics consumption habits is key to building a more sustainable world. Together with the refurbishment sector stakeholders gathered in the association, we will work on promoting the right policies for Europe to become a leader in circular electronics, so that there is no factual reason for the end customer to buy new." says Marie Castelli, Public affairs manager at Back Market
"We are very proud to join this new and dynamic association to promote Olinn vision of a more sustainable world. Olinn helps you improve your company's CSR policies. By systematically trading in, reconditioning and recycling equipment, companies become part of a responsible and sustainable approach. Olinn reconditioning service centres employ people with disabilities, providing a social and environmental dimension to the end-of-life management of company's equipment" says Arnaud Deymier, President of Olinn.
Launched by European refurbishment players fenix.eco, Foxway, Recommerce Group, Reware and Tech2com in April 2021, EUREFAS may now count on four other members to advocate and promote the interests of a virtuous industry in Europe to build the sector and to share best practices. The association aims to improve EU policies towards a fair and sustainable market and the building of a circular economy. EUREFAS worked on the Liability Product Directive (LPD) in June 2021 as its first contribution to draw attention to the refurbishment sector issues.
In 2021 and the years to come, EUREFAS will continue to formalize and promote the common interests, policies and positions of the refurbishment industry in Europe, making sure quality standards are met for European consumers, and that the sector increasingly contributes to making the world a greener place.
About EUREFAS:
The European Refurbishment Association (EUREFAS) aims to represent the IT refurbishment sector, in particular smartphones, including high-profile companies operating on technology, buyback, refurbishment and sale of second-hand high-tech devices. The association's main mission is to build a circular economy and to advocate and promote the interests of the sector across the European Union. Eurefas is driven by sustainability values and aims to play a significant role in shaping a greener world. Find out more at www.eurefas.com.
Eurefas has signed the transparency register of the European institutions under the number: 332404341982-26 and is thus committed to fully comply with its code of conduct while engaging vis à vis the EU officials.
---
Trending Now