Delgaz Grid invests 3 million RON in the energy system in Ceahlau National Park
---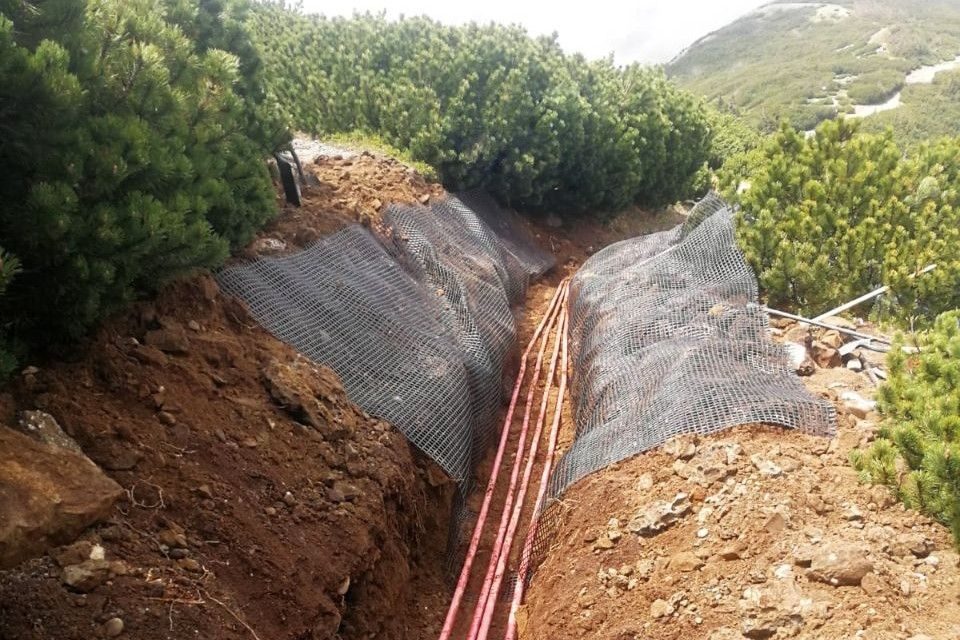 Distribution company Delgaz Grid started an investment of approximately 3 million RON for the replacement of medium voltage cables and the modernization of four transformer stations in the Ceahlau National Park, Neamt County.
The work is to be completed by the end of the year. A team of 30 people was assigned to complete this project. One of the main objectives of the team working on the mountain is the minimum impact on the environment by dislocating the soil from the cable routes, the daily management of waste and transporting them in specially designed spaces, etc.
Through the works carried out within this investment in the Ceahlau National Park, Delgaz Grid will secure the power supply of some key points at national level for telecommunications and meteorology, being installed backup cables, so that in case of damage the consumption can be taken on an alternative solution.
This year, Delgaz Grid has budgeted investments of 612 million RON (126 million euros), a priority being the modernization and expansion of natural gas and electricity distribution networks. The budget allocated to investments is 11% higher than the previous year, being also the largest in the last 16 years, since E.ON entered the Romanian energy market.
---
Trending Now